I Am AAPC: Elcilene Moseley, CPC, CCS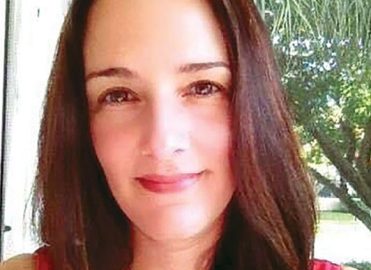 I am an outpatient coding specialist who loves surgical coding. As a lead coder, I code outpatient charts, emergency room charts, observation charts, and same-day surgery charts, as well as train new coders. I am fortunate to work for an employer that heads the revenue cycle management of hospitals across the country. This means I can code for any of the hospitals within my employer's purview when they need extra hands. I work from a queue that has hundreds of charts that need coding, and I work on them by priority. I have loved working as a medical coder for 14 years, but the path to my chosen profession was not a straight line.
Choosing a Direction
I was born in Brazil and moved to the U.S. when I was 15. I went to college for a short time but couldn't afford it, so I left and entered the workforce full time. I took several office jobs working as a secretary and an administrative assistant, and then I got married and left the job market to raise my two children. Once my youngest daughter was old enough to go to school, however, I wanted to work again. I just needed to decide on a career path.
I began studying to earn a business degree but wanted to narrow down a specialty. I researched various educational tracks and certifications and decided to pursue an associate of science degree in billing and coding at my local college. Once I took that first medical coding class, a light bulb went off. I said, "This is it."
Finding My Niche
I began my career in healthcare working for a company that did coding for emergency doctors. Since I did not have any coding experience yet, I worked in data entry and insurance verification. But I told my manager from the start that my goal was to be a coder and that I was going to put in the work and show her the kind of employee I was. I spent a year in that capacity learning everything I could and then sat for my Certified Professional Coder (CPC®) exam. I was so nervous, but I passed on the first try. The next day I went to my manager and said, "I have letters after my name now! I can start coding." I was transferred to the coding department a week later.
To all the new coders out there: I know everybody wants to start out working remotely, but I can't stress enough how important it is to work in person inside an office, a hospital, or a health information management (HIM) department. Surround yourself with people who have been doing the job for awhile. It's the best environment for a new coder. Even if you start by answering the phones, eventually they are going to need help when they are busy, or someone resigns and a position needs filling. Establish yourself as part of the team and learn everything you can. Show your value as you get experience.
Staying True to Myself
The path to becoming a medical coder, biller, or other healthcare administrator is different for everyone. There is no one right course to take and no one destination to arrive at. Study what you love and work hard to achieve your goals, whatever they are. I've had several opportunities to move up into a supervisory position in the coding department, but when you move up, you stop coding. I don't want to manage people. I love to code! After 14 years I still love what I do. I enjoy keeping up with the new codes and coding guidelines as they come out. I never stop learning.
---
#iamaapc
We want to feature you in Healthcare Business Monthly! Tell us in fewer than 500 words why you became a member of AAPC, how your AAPC credentials have helped you in your career, and the best part of being an AAPC member. Send your story and a digital photo of yourself to iamaapc@aapc.com.
Latest posts by Lee Fifield
(see all)