Read This Before Implementing a New Technology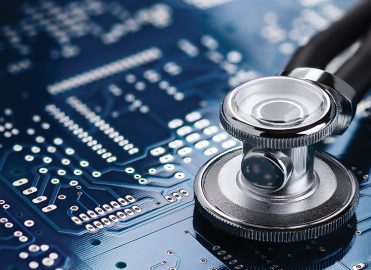 Do your homework and define your goals to ensure a successful outcome for your practice.
As technology advances the business of healthcare, provider offices often struggle to keep up. There are many things to consider before adding a new technology to your practice. Return on investment, the implementation process, and staff/patient buy-in must all line up for success. If implementation is done the right way, it can ease workflow burdens for physicians and support staff, increase revenue, and aid in providing better patient care.
Before jumping in, however, you must carefully undertake each step in the decision process. Let the six W's get you started.
Start With the Basics
Consider the six W's to help you make an informed decision before implementing any new technology.
1. Who: Research the different vendors on the market to decide who you will use. Check out websites and testimonials and ask the sales team for references from health systems that are of a similar specialty or size to yours. Then ask the provided references for honest feedback and tips for a successful transition.
2/3. What/Why: Ask yourself what you are looking to achieve with the new technology and why you need it. What end goals are you striving for? For example, are you trying to ease physician burden with a new electronic medical record (EMR) system that will help with the data management and data abstraction of patient charts? Do you want a new scanning software that will ease indexing and storing of chart attachments or new intake software that will decrease no-shows and increase time of service collections? Answering these questions will help you narrow down your choices.
4. When: When you've decided on a possible vendor, find out how long the implementation will take and whether that time period will occur simultaneously with end-of-year financial reconciling, capital projects, or other important practice business. It's important to plan accordingly so departments are not overwhelmed.
5. Where: Consider which department will be most impacted by the new technology. Is that department in a position to take on a new project and receive new training? Is the department fully staffed or will the new technology eliminate the need for a full staff? Can the department absorb any disruptions that new workflows might bring?
6. How: Finally, how will you implement the new technology? What hardware/technical changes will be needed, if any? If new equipment needs to be ordered, will outside vendors be involved? Will the implementation process be led by a vendor with a small team from the practice; will it be executed mainly by the information technology (IT) department with minimal participation needed from staff; or will a special project team need to be assembled which includes staff participants?
Once you've answered all these questions, it's time to contemplate workflows, compliance, training, and rollout.
Consider the Fine Details
Setting your goals and doing your research on a new technology and how it may be implemented are just the beginning. Understanding the impact it will have on workflows and compliance and how training and rollout will be accomplished must also be examined.
Workflows: New technology changes the way things are done (hopefully automating processes) but each step in a new workflow needs to be considered. Will it increase a team's productivity or are there repetitious steps that need to be replaced? The project team or department leader (who is hopefully on the project team) will need to break down each step of the practice's current processes to assess what can be automated or streamlined by the technology.
Compliance: If patient data or patient communications are affected by the new technology, consider how they are transmitted to comply with HIPAA. If patients are receiving information via mobile phones, is multi-step authentication involved? Are there checks and balances for proxies?
Training: Training is one of the final steps, and a crucial one. The money invested in the new technology will be wasted if the staff doesn't understand how to use it to the fullest capacity. Patient care may also be impacted if patient data isn't captured and presented to clinical staff. Consider designating one or more "superusers." These superusers can tailor training materials to the practice and train staff members in small groups or one-on-one in ways a vendor can't.
Rollout: The final step is deciding how to execute the process of going live. A pilot group can test the new technology on a small scale to start, or the new technology can be rolled out for everyone to use at once. Similarly, you may only want to turn on certain features to start and then roll out the rest at a later date, once a certain level of success has been attained.
A Successful Outcome
Thinking through all the items above before adding a new technology to your practice will help you arrive at a more successful, efficient, profitable implementation. When planned and executed with careful thought, adding a new technology to your practice will lead to increased staff satisfaction and better patient care.
Latest posts by Danielle Bynum
(see all)