Who's Overseeing TPE Audits?
In Audit
November 1, 2022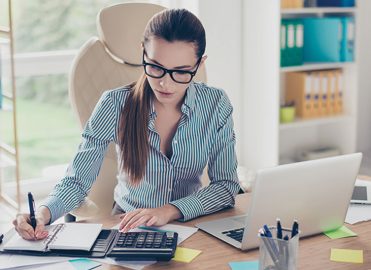 A broader defense is needed to protect providers from unwarranted Medicare payment recoupments.
Healthcare providers are familiar with the requirements for Targeted Probe and Educate (TPE) audits. TPE audits involve up to three rounds of review conducted by a Medicare Administrative Contractor (MAC). If the provider is deemed compliant based on the results of the audit, they are removed from TPE review and generally not subject to review for another year. However, if the MAC determines they are noncompliant, the provider must engage in one-on-one education with the MAC and then participate in a subsequent round. Providers who are not compliant after three reviews are referred to the Centers for Medicare & Medicaid Services (CMS) for further action.1
Providers struggle with the lack of avenues to challenge the contractor's decisions. The problems faced by providers, however, contain within them an approach to appeal denied claims associated with the MAC TPE process. By law, CMS is required to provide effective oversight of its contractors' TPE programs. Its lack of oversight of the MACs' provider education efforts and the way MACs identify risks vulnerable to improper billing falls short of CMS' duties.
MACs Define TPE Standards
A report issued by the Government Accountability Office (GAO) in March 20172 first raised the argument that CMS failed to provide effective oversight of the MACs' efforts involving TPE audits. It determined that CMS' decision to avoid being "overly prescriptive regarding MACs' provider education efforts," was inconsistent with its duty to oversee its provider education program and address areas vulnerable to improper payments.3
CMS' oversight of TPE audits is limited, with MACs exercising a wide range of discretion and control over the design and implementation of the audits. The MACs determine which providers/suppliers to target for TPE review; the appropriate claim denial percentage decrease that is required before a provider is excused from further review; and the metrics for assessing the success of its audits.4
Physicians are targeted for TPE audits based on the MACs' error rate calculation. MACs focus only on providers/suppliers who have the highest claim denial rates or who have billing practices that vary significantly from their peers (outliers). Providers can also be chosen for reasons unrelated to their own billing practices if they bill for services that have a high error rate nationally.5
Each MAC independently identifies the risks that render its jurisdiction vulnerable to a higher rate of improper payments. Rates are calculated by MAC, service, and provider type.6 There is no requirement that the 12 Part A/B MACs be consistent in their method of calculating improper payment rates. The sources of data the MACs use to calculate the error rate and the weight they give the data source are not subject to any standard.
Unlike MACs, Recover Audit Contractors (RACs) and Unified Program Integrity Contractors (UPICs) are required to use strict random statistical sampling methodology as part of their post-payment claims review to ensure that the universe selected is appropriate.7 In TPE audits, the claims designated for a pre-payment review are the result of a data-driven selection process, with the attributes of the audit selected by risk. Though the probe itself includes a medical review of sample claims, it is intended to validate the data-driven findings.
In instances where overpayments are identified by data analysis alone, the "contractor shall consult with its Contracting Officer's Representative (COR)/Business Function Lead (BFL) as defined in the PIM Chapter 4, Section 4.7 Investigations. In addition, if CMS approves the data-driven overpayment, the contractor shall also consult with its COR/BFL on whether the statistical sampling and extrapolation are necessary to identify the overpayment."8 TPE audits are not subject to any of the oversight described above.
Lack of CMS Oversight Impacts Providers
The MACs exclusively determine the percentage decrease in billing errors providers must meet to be excused from further rounds of one-to-one educational sessions. CMS does not disclose how that percentage is determined. Chapter 3 of the Medicare Program Integrity Manual states, "A provider/supplier may be removed from TPE after any round if they demonstrate low error rates or sufficient improvement in error rates, as determined by the MAC."9 The MAC sets the percentage rate decrease required, and in Chapter 7 of the Medicare Program Integrity Manual, CMS admits that it does not establish or set improvement rate goals.10
CMS' failure to oversee the benchmarks independently set by MACs for the reduction of denied claims has a significant impact on providers whose denial rates fail to meet the MACs' determined rates. If providers continue to have high error rates after the three rounds of review, they may be referred to CMS for 100 percent pre-payment review, extrapolation of their error rates, and/or referral for revocation of enrollment in the Medicare program. Lack of alignment of MAC implemented rate reductions creates inconsistency in remedies imposed on providers.
The measure of the success of MAC activity is reflected in the Improper Payment Reduction Strategy (IPRS) reports, which indicate the savings achieved through claims denial rates, charge denial rates, and provider denial rates.11 While the IPRS reports identify program savings, they provide insufficient detail to CMS so that it can determine whether the education efforts of each MAC are focused on those areas most vulnerable to improper payment. CMS' assessment is made more difficult because of the discretion exercised by each MAC in designing and implementing audits and evaluating the success of their own programs. The validity of this framework is subject to challenge as part of a broader challenge based on CMS' failure to exercise oversight of its contractors conducting TPE reviews.
Address the Real Issue
Raising this argument must be done as part of an appeal of claims denied by the MAC. The outcome of a TPE review is sent in the form of a Final Results Letter12 that lacks a process for appeal. It details the provider's specific claims errors; however, a denial of claims by the MAC gives rise to a right of appeal.
Since the TPE program's initiation, it has expanded beyond Medicare home health and inpatient hospital providers to now include all Medicare providers in any setting. Given the increased scope and impact of these reviews, providers should move beyond a defensive strategy of appealing specific claim denials to reduce their overall error rate and consider a broader argument focused on CMS' inadequate oversight of the TPE review process.
---
Resources:
1 Chapter 3, Section 3.1, 3.2.1, and 3.2.5, Medicare Program Integrity Manual.
2 The Comptroller General of the Government Accountability Office (GAO) Report to the Chairman, Committee on Finance, U.S. Senate, Medicare Provider Education, Oversight of Efforts to Reduce Improper Billing Needs Improvement (March 2017).
3 Ibid. at pp. 13-15.
4 Chapter 3, Medicare Program Integrity Manual, section 3.2.5
5 Chapter 3, Medicare Program Integrity Manual, section 3.2.1
6 GAO Report, pp. 6-8, Chapter 3, Medicare Program Integrity Manual, section 3.2.B.
7 Chapter 8, Medicare Program Integrity Manual, sections 8.4.1.1-8.4.1.5; Sections 8.4.3- 8.4.4.3.
8 Chapter 8, Medicare Program Integrity Manual, section 8.3.3.2
9 Chapter 3, Medicare Program Integrity Manual, section 3.2.5, subsection D.
10 Chapter 7, Medicare Program Integrity Manual, section 7.1.2.4.
11 Ibid.
12 Chapter 3, Medicare Program Integrity Manual, section 3.2.5.
Latest posts by Sabrina Skeldon
(see all)