AUDITCON Readies Healthcare Industry for Future Compliance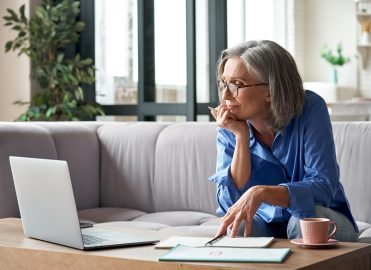 Auditors across the country learn what it will take to protect provider reimbursement from payer recoupment.
Today concluded AAPC's second annual boutique conference that caters to the medical auditing profession, AUDITCON. The two-day virtual event provided healthcare business professionals with a wealth of knowledge, continuing education units, networking opportunities, and a chance to win some amazing prizes. Each day of the conference began with a general session followed by breakout sessions that were categorized into three learning tracks: beginner, advanced administrator, and advanced auditor.
Two General Sessions
The first general session, "Career Opportunities for Auditors," presented by Sandy Giangreco Brown, MHA, BS, RHIT, CHC, CPC, COC, CCS, CCS-P, COBGC, PCS, AAPC Approved Instructor, offered a look at job opportunities in the medical auditing field and the skills needed to become an auditor. Brown took a real-world approach by presenting 10 job openings she found online that focused on different subsets of medical auditing such as commercial insurance auditor, compliance coding auditor, and clinical documentation integrity quality auditor. She presented the typical certifications and experience required for each position, as well as a description of job duties and sites of service that may hire for the positions. Brown also discussed the basic and advanced credentials coders might need to shift to an auditing career and suggested that those thinking about becoming an auditor engage with other auditors through networking and local chapters. Brown shared some of her favorite resources, as well, such as AAPC's 2022 Medical Coding and Billing Salary Report to gain a better understanding of auditor salaries and AAPC's Medical Coding Jobs page for current job postings.
Beginning the second day of AUDITCON, C.J. Wolf, MD, M.Ed., CPC, COC, CHC, CCEP, presented the general session "Approach to Handling Focus of OIG Work Plan." Wolf demonstrated how to use the federal Office of Inspector General's Work Plan as a resource for organizations to use to create custom audit plans. Wolf drilled down the OIG Work Plan and showed attendees how to weed through the plethora of information and focus on only the applicable areas for their organizations. He then walked attendees through a few Work Plan items and explained how to use the OIG's findings to improve compliance in their own organizations.
Three Breakout Session Tracks
After the general session each day, breakout sessions covered everything from up-and-coming Medicare guidelines to auditing payer contracts and everything in between.
Essential Education for the Beginner Auditor
Up-and-coming auditors and those interested in breaking into the auditing world could customize their conference experience by selecting beginner-level sessions. On this track, attendees learned why audits are necessary, best practices for provider and client communication, the various types of audits, the basics for conducting an audit, and how to use audit results to improve compliance.
Amy Pritchett, CPC, CDEO, CPMA, CRC, CPC-I, CANPC, CASCC, CEDC, Angela Clements, CPC, CPMA, CEMC, CGSC, COSC, and Christine Hall, CPC, CPB, CPMA, CRC, CPC-I, CEMC, led a panel discussion on the "Differences Between Coder and Auditor." Although fundamentally similar, an auditor is more of an investigator, said Hall. "We audit to solve problems," she said. Auditors focus on educating coders and providers about where opportunities lay for them to grow in their jobs to mitigate risk and recoup all the reimbursement their practice is entitled to. "As an auditor, we focus in on quality and those areas that are missed," said Hall.
Over the next hour, the panel explained the differences between auditing providers and coders and internal and external auditors, how to handle providers who don't respond to audits in a timely manner, how to talk to providers about their documentation, and much more. The panel also provided suggestions for getting auditing experience prior to applying for an auditing job, recommended best practices when preparing to take the auditor's certification exam, and revealed expert tips for reducing denials and payer down-coding.
Topnotch Education for Advanced Administrators
In the Advanced Administrator track, attendees began with a discussion about the importance of auditing internal auditors (and coders) and how to build a successful audit program in "How to Audit Your Auditors." Presenter Stephani Scott, RHIT, CPC, vice president of AAPC Services, began by outlining the value of auditing auditors, which ensures quality, promotes regulatory compliance, offers visibility into coding and billing practices, and helps detect trends. Auditing is all about risk management and protecting medical practices, she said.
Scott recommended empowering coders and auditors by gathering and incorporating their feedback, recognizing their successes, and providing opportunities for their personal growth. "No one likes to be put under a microscope and analyzed," said Scott. Audits are opportunities to help coders and auditors learn and grow through coaching; audits should never be punitive, said Scott.
Scott also explained the differences between developing an audit plan for auditors versus providers, then went on to discuss the methodology for delivering audit reports. Reports can be written, verbal, or both, depending on the person's preferred method of communication. A direct approach may be perfect for some but unproductive, and even upsetting, for others. "Not everyone is the same," said Scott. Put yourself in the other person's shoes and think about what kinds of questions they might have when preparing for an educational audit meeting. And always remember to celebrate successes and encourage ongoing education, she said.
Other sessions in this track covered essential skills such as how to set up an audit program, best practices for communicating with clinicians, techniques for corrective action and benchmarking, evaluating and monitoring vendors, and more.
Regulatory Guidance For Advanced Auditors
In following this track, more experienced auditors had the opportunity to catch up on the latest rules and regulations and what sort of noncompliance issues they'll need to watch in the coming year.
The first session, "Audit Approach for Hospital and Observation – 2023 Guidelines," was led by AAPC Senior Vice President of Products Raemarie Jimenez, CPC, CDEO, CIC, CPB, CPMA, CPPM, CPC-I, CANPC, CRHC. In this session, Jimenez carefully explained the new 2023 evaluation and management E/M guidelines for hospital and observation services and the clinical documentation improvements, continuous monitoring, and provider feedback that will be necessary to ensure proper reporting and reimbursement.
Jimenez often referred to guidance in the recently released Medicare Physician Fee Schedule final rule and called attention to areas that auditors will need to watch. Although the Centers for Medicare & Medicaid Services provides clarification on several gray areas, Jimenez said, auditors will need to "watch out for different time requirements for prolonged services between CMS and CPT®."
Other topics included telehealth before, during, and after the COVID-19 public health emergency, regulation changes for behavioral health, the latest on split/shared visits, and more.
Two Days of Wow!
AUDITCON was jam-packed with education, but it wasn't all work and no play. Attendees had plenty of time to network via the My AAPC or Conference apps and vie for recognitions such as Social Butterfly, Top Networker, and Challenge Winner. First-place winners get to choose between attending AAPC's national conference, HEALTHCON, in Nashville next year or a one-year subscription of Codify. And those who attended the Networking Lunch sessions had the chance to win prizes for answering trivia questions based on the sessions.
At the conclusion of the conference, attendees filled the Chat Wall with positive affirmations:
"It's been an awesome virtual conference," Jeananna Klok, CPC, said. "Enjoyed chatting with everyone …." Klok was the second-place winner for Social Butterfly.
"Thanks, AAPC staff, for all of your extraordinary efforts to keep these two days running smoothly!" said third-place winner Social Butterfly Donna Wagoner, COC, CPC, CPCO, CPMA. "And thanks to all of the fantastic speakers for making this a very helpful and memorable event!"
Latest posts by Renee Dustman
(see all)