Get Paid for After-Hours Visits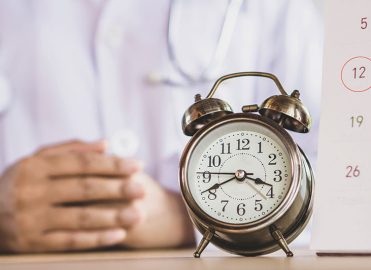 Use miscellaneous CPT® codes to bill physician services not performed during regular business hours.
CPT® includes three codes to describe services a physician provides during nontraditional hours. Although Medicare does not recognize these codes for after-hours visits, third-party insurers may allow additional reimbursement for after-hours services. The key is to demonstrate it is in the payer's best interest to do so.
Office Hours Matter for 99050, 99051
Per CPT® guidelines, you may report 99050 Services provided in the office at times other than regularly scheduled office hours, or days when the office is normally closed (eg, holidays Saturday or Sunday), in addition to basic service for services a physician provides in the office during hours when the practice would normally be closed, such as evenings or weekends.
For example, if your office keeps standard 9 to 5 hours, but a physician schedules a 6:30 p.m. appointment and provides a level 3 consultation, you would report the appropriate evaluation and management (E/M) code 99243 Office consultation for a new or established patient, which requires these three key components: a detailed history; a detailed examination; and medical decision making of low complexity with 99050.
In this case, what matters are the office hours, not the physician's hours. That is, if a physician comes to the office on his day off to see a patient but the office normally operates during those hours, 99050 does not apply.
If your practice keeps regular hours on evenings, weekends, or holidays, and a physician provides an office service during those times, you should forgo 99050 in favor of 99051 Service(s) provided in the office during regularly scheduled evening, weekend, or holiday office hours, in addition to basic service.
For instance, if your practice posts regular office hours of 12 p.m. to 4 p.m. on Saturdays, the physician would be justified in reporting 99051 in addition to all Saturday services rendered, according to American Medical Association (AMA) in CPT® Changes 2006: An Insider's View.
CPT® does not precisely define "evening hours," although presumably, these would begin no earlier than 5 p.m. To keep your use of 99050 and 99051 consistent, your practice should post its office hours conspicuously. Only consider 99050 for services provided outside posted hours, and 99051 for services falling within posted office hours but outside normal business hours.
Select 99053 for 24-Hour Services
If a 24-hour facility asks your physician to provide red-eye or early-bird service, AMA guidelines allow you to claim 99053 Service(s) provided between 10:00 PM and 8:00 AM at 24-hour facility, in addition to basic service, as well as the basic service. Code 99053 can apply whether the physician is already at the facility or whether a special trip must be made to care for the patient.
The place of service, along with the time of service, drives the decision to use 99053. To report 99053, the service the physician provides must occur at a 24-hour facility such as an ambulatory surgical center (POS 24), urgent care facility (POS 20), or emergency department (POS 23). Emergency department (ED) physicians can, and often do, report 99053 for services rendered between 10 p.m. and 8 a.m. The American College of Emergency Physicians supports this use of 99053 and states on its website, "It is appropriate to apply (99053 for late-night services), especially given the nighttime practitioner availability costs typically incurred by all medical practices, including emergency medicine."
The AMA's CPT® Assistant (August 2006) also offers examples of proper 99053 use both for a physician who must travel to the hospital to treat an inpatient at 2 a.m. and for an onsite emergency physician who treats a patient for severe abdominal pain in the emergency ED at 4 a.m.
Negotiate With Third-Party Payers for Reimbursement
You will not gain extra reimbursement for after-hours services from Medicare or other payers that follow Medicare guidelines. Medicare bundles 99050-99053 into payment for any other same-day services. But that doesn't mean you should dismiss these codes as worthless.
Many coding experts suggest negotiating payment for after-hours codes with private payers as part of any contractual agreement using potential cost-savings as leverage. For example, explain to the insurer's representative that you're willing to send patients to the ED rather than provide in-office services, but that ED services generally cost much more (as much as 10 times more) than comparable physician services.
Another way you can demonstrate cost savings is to bill all applicable after-hours codes for your practice. Over time, you can compile a record of claimed charges to show the insurer how often you provide after-hours services, and how paying these services might save the insurer the much higher price of ED visits.
Latest posts by Renee Dustman
(see all)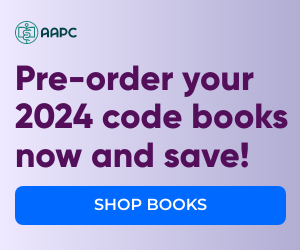 2 Responses to "Get Paid for After-Hours Visits"