Lead the Way to Better Provider Education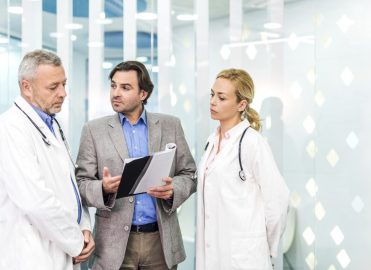 A successful auditing team starts with expert leadership.
As leaders in the healthcare industry, it's important for us to ensure that our auditors have the proper tools, attitudes, and skills necessary to become adept at provider education. Communicating effectively and respectfully with providers while armed with the latest rules in coding, billing, and auditing is paramount to successful educational outcomes.
Recently, I sat down with CJ Wolf, MD, M.Ed., CPC, COC, and discussed the webinar "5 Tips to Enrich Provider & Rev Cycle Team Relationships," which was held live in September. During the webinar, we received many excellent questions. We did our best to answer questions as they came in, but time always seems to run out when the audience is so engaged! Several questions pertained to how auditors can discuss coding topics or audit results with providers. This article discusses how auditors can approach providers with care and confidence to get the results they seek.
Communication is Key
In addition to coding and auditing, your auditors need to be adept at communication. A provider who receives low scores on an audit may have a bad attitude. Do your auditors know how to defuse the situation when a provider is angry or resistant? Pointing to relevant coding guidelines and showing the reasoning behind the scores can relieve the tension.
Effective communication skills will enable your auditors to elicit positive educational sessions. But communication comes in many different forms such as face-to-face conversations, emails, text messages, and online web meetings. When auditors are setting up a meeting with a provider, they should have some inkling of how that provider prefers to communicate. Oftentimes there are limited options available. Since I work remotely, for example, all of my educational calls are via Zoom. I am comfortable turning on my camera, but the provider may not be. I leave my camera on because there is much communication that happens non-verbally. Smiling, looking directly at the same computer screen as the camera, and even slight head tilts or nods all speak louder than words. (There are several good books written about non-verbal communication. I recommend Martin Lewis's "Body Language.")
I have had clients request an auditor to come onsite because they know their providers are going to respond better with a human in front of them. Others request a brief phone call to give the provider the principal point such as, "Stop billing all services at a level 5!" Your auditors should have as many resources as possible to cater to a provider's preferences.
Practice Makes Perfect
Perfecting communication skills comes with practice, and the only way to practice is to do training sessions. As you build your auditing team, allow auditors to sit in with each other on sessions. Have them take turns presenting. Role-playing (as mentioned by several attendees during the webinar) is also helpful. For example, have a good cop, bad cop scenario session with your auditors, where one (respectfully) plays the doctor who doesn't have time to listen to the auditor. This can also double as a fun team-building experience.
Another good book to check out is "Crucial Conversations," by Joseph Grenny, et al. Dr. Wolf and I both highly recommend this one. The book teaches powerful skills that ensure every conversation — especially difficult ones — leads to the results you want. Some of the conversations your auditors are having are difficult; the more adept they are at having difficult conversations, the better off your compliance program will be.
Show Proper Respect
Respect is not a tool that you can place in your auditors' hands. But you can give respect to your team, and they in turn will respect you for it. Then, just like kindness, it spreads throughout the organization from the top down. Providers should be held accountable if they are disrespectful to an auditor (or anyone for that matter). There is no need for argumentative debates that are non-productive. The same goes for auditors, as well. I hear so many coders and auditors degrading doctors behind their backs. But remember: Providers went to medical school to take care of humans, not to spend hours learning coding and billing.
Auditors should take the time to prepare prior to meeting with a doctor. I usually allot 15 minutes of preparation time prior to a provider education call. If it was a large audit or a difficult specialty, I may set 30 minutes aside. I review the audit report, pull up any documentation that was marked as incorrect, and write myself notes on what to speak about. Taking that time to prep for the meeting is so important and shows the provider that the auditor respects their busy schedule by taking the time to give them only the pertinent information they need.
Encourage Education
None of this information will do any good if your auditors aren't kept current with recent coding and billing changes. Coders and auditors must stay continuously educated to be effective in their work and provide the most effective provider education.
It's also important that auditors are held to their own standards. When was the last time your auditors were audited? It's a good idea to do this periodically. Hire an external audit company to perform the audits, when possible, to ensure an unbiased review of your auditors, along with education and feedback. A favorable result will show providers how proficient their auditors are.
Take the Lead
Your auditors should be viewed as a positive company asset, and that starts with leadership. Show your team that you are vested in their education and skill building. Show each auditor respect and expect others to respect them as well. Having adeptly trained auditors will improve your compliance program and your healthcare organization overall.
---
Resource:
www.aapc.com/business/resources/5-tips-to-enrich-provider-and-rev-cycle-team-relationships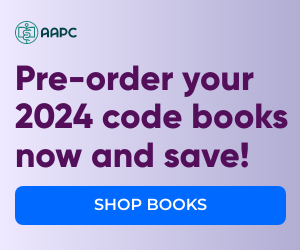 One Response to "Lead the Way to Better Provider Education"