Why Coding Specificity Matters
In Audit
December 1, 2022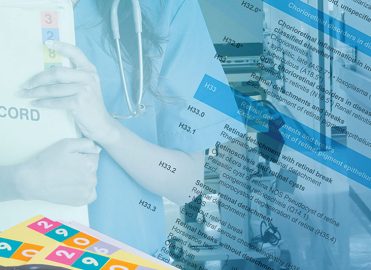 The repercussions of using unspecified codes are far-reaching.
When squeezing in that last chart before lunch or the end of the day, your resolve to improve coding specificity may wane. You're already thinking about that creamy Caesar salad waiting for you or the mountain of chores to be completed when you get home. When that last chart contains a series of injuries, each in a different body area and each requiring a unique code, it's tempting to just throw an ICD-10-CM code T07 Unspecified multiple injuries at it and call it a day. After all, does specificity in diagnosis coding really matter as long as the claim gets paid?
The short answer is yes. According to the ICD-10-CM Official Guidelines for Coding and Reporting, "When coding injuries, assign separate codes for each injury unless a combination code is provided, in which case the combination code is assigned." So, selecting a code that doesn't take into account all the specifics of separate injuries is in clear violation of this guideline. The need for specificity, however, goes beyond strict adherence to the guidelines.
Improve Patient Care
When ICD-10-CM was first introduced in the United States in October 2015, providers were given a one-year grace period in which to adjust to the change from ICD-9-CM. The goal was for providers to submit codes to the highest specificity, but as long as valid ICD-10-CM codes were submitted, they were accepted. Unfortunately, seven years later, many coders are reportedly still defaulting to unspecified codes rather than the detailed codes that could be abstracted from the provider's documentation.
While there are valid situations in which an unspecified code is the correct choice, it should be selected only when no possibility of further specificity exists. Or, as the Guidelines put it, "Diagnosis codes are to be used and reported at their highest number of characters available and to the highest level of specificity documented in the medical record."
This is a good reminder that coding is a team effort: Medical coders need a keen eye and clear documentation from the provider to fully capture the patient encounter. If you're not getting it, this is where provider queries and department education come in. Don't be afraid to speak up when you need improved clinical documentation from your providers.
Diagnosis codes serve to reflect an accurate patient health status and facilitate proper patient care. Assigned diagnoses follow patients in their health records from provider to provider throughout their lives, so accurate records contribute to quality care.
Consider the Risk
Coding specificity doesn't affect just immediate patient care, claims payment, and audit outcomes. Health data among the population is collected from submitted ICD-10-CM codes and used to formulate financial predictions for healthcare and future payment models. Financial decisions based on risk adjustment models affect both your practice's future reimbursement and your patients' accessibility to healthcare down the road.
In no more important place can this be seen than in hierarchical condition category (HCC) coding for chronic conditions. Using an unspecified chronic condition code instead of a chronic condition with complications code, for example, may not only skew the HCC risk adjustment factor (RAF) score, but possibly result in the patient being denied coverage for medically necessary healthcare in the future.
Be Your Own Auditor
Productivity metrics can play a part in coding specificity, too. Rushing to reach quotas can result in overlooked key areas of documentation where the specifics may be hiding. Mitigate this risk by taking time to glance at their usual hangout spots — the physical exam, radiologists' notes, and other places you may find support for a more specific code. Once you've made your final code choices, look at them as a group and ask yourself, "Is there a combination code that would better capture the clinical picture represented?"
Reap the Rewards of a Job Well Done
Be proactive when it comes to what you code and why you code it that way. A medical coder's purpose is to translate a provider's narration of a patient encounter into codes that paint a clear picture of what was done and why. Armed with the right system of know-how and practice, you can code with specificity and then go enjoy that salad!
---
Resources:
Zegan, J. Improving Specificity in ICD-10 Diagnosis Coding. https://library.ahima.org/doc?oid=302473#
CMS FAQ. www.cms.gov/Medicare/Coding/ICD10/Clarifying-Questions-and-Answers-Related-to-the-July-6-2015-CMS-AMA-Joint-Announcement.pdf
CMS/NCHS. FY 2023 ICD-10-CM Official Guidelines for Coding and Reporting, Sections I.C.19.b and I.B.2
Latest posts by Erin Fitzgerald
(see all)