CMS Innovation Center: A Year in Review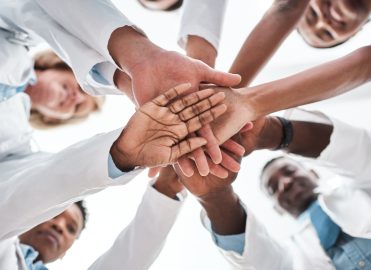 A look at CMS' strategic vision, accomplishments over the last year, and what is on the horizon.
In September 2021, the Centers for Medicare & Medicaid Services (CMS) announced its strategic vision and priorities for those served by CMS programs. Chiquita Brooks-LaSure announced within months of beginning her new role as CMS administrator that expanding healthcare coverage, tackling the issue of patient equity, and promoting person-centered care based on value were all priorities under her new administration. Following, in October, the Center for Medicare & Medicaid Innovation (the Innovation Center) — established in 2010 with the goal of transitioning the healthcare system to value-based care — launched a renewed vision focused on five objectives to support and help execute CMS's strategic plan and priorities. This vision is to create a health system that achieves equitable outcomes through high-quality, affordable, person-centered care. Let's review some of the accomplishments these objectives have produced over the last year and what is to come.
Strategic Objective 1: Drive Accountable Care
In accountable care relationships, doctors and other healthcare providers work together and with their patients to manage patients' overall health, all while considering their patients' personal health goals and values. The Innovation Center has set an interim 2024 target to reach its 2030 goal of having 100 percent of Part A and B Medicare beneficiaries in care relationships with accountability for quality and total cost of care, including targets for closing race and ethnicity disparity between those with Part A and those with Part B. Accomplishments over the last year in this area include:
A redesigned Accountable Care Organization Realizing Equity, Access, and Community Health (ACO REACH) Model, which aims to increase access to team-based, coordinated care, and improve the beneficiary experience, especially for underserved populations
The new Enhancing Oncology Model (EOM), which aims to bring enhanced services and coordinated care to beneficiaries with cancer
A finalized proposal to scale successful features of the ACO Investment Model (AIM) in the Medicare Physician Fee Schedule Rule including providing an advance investment payment (AIP) option in the Medicare Shared Savings Program for certain ACOs
A new Request for Applications (RFA) that creates more opportunities for healthcare providers to join and provide accountable care to beneficiaries with chronic kidney disease (CKD) and end-stage renal disease (ESRD) through the Kidney Care Choices (KCC) Model
The roadmap for the future includes launching new accountable care models that increase access to advanced, high-quality primary and preventive care and make multi-payer alignment possible to ensure a focus on underserved populations. Specialty-focused models that aim to ensure those with chronic or serious conditions receive coordinated care are also under development, as are strategies to drive better integration of specialty and primary care.
Strategic Objective 2: Advance Health Equity
The Innovation Center aims to embed health equity in every aspect of its models and increase focus on underserved populations. Accomplishments over the last year in this area include:
Developed an approach to implementing sociodemographic data collection and reporting requirements in the EOM and ACO REACH Model to monitor and evaluate impacts across populations
Developed approach to requiring health equity plans from model participants in EOM, the Hospice Benefit Component of the Medicare Advantage Value-based Insurance Design (VBID) Model, and ACO REACH to identify and address disparities in access and care
Developed innovative payment incentives and supports for healthcare providers caring for underserved populations, such as the Health Equity Advancement Resource and Transformation (HEART) payment in the Maryland Primary Care Program, and in the EOM, ACO REACH, and Community Health Access and Rural Transformation (CHART) Models
Designed new approaches to incorporate screening and referrals for social needs
The roadmap for the future includes a continuation of these approaches, including ongoing evaluation of existing models. The Innovation Center also plans to incentivize reducing disparities in care and outcomes through payment incentives, quality measures, beneficiary data collection on demographic characteristics, and identification and resolution of social needs.
Strategic Objective 3: Support Innovation
Care innovations are part of the infrastructure needed to support the delivery of integrated, equitable, person-centered care. Measuring what matters to patients, data, and tools to support care management and delivery and learning supports are critical to the successful delivery of value-based care. Accomplishments over the last year in this area include:
New strategy to increase patient-reported outcome measures to measure what matters to patients
Required collection of self-reported demographic data in new and redesigned models to inform innovations that support comprehensive, person-centered care
Look for implementation of enterprise-level tools and resources to accelerate the speed of model development and support greater data transparency in the coming years. A focus on improved data infrastructure and integrated health models are part of CMS's roadmap to advancing care innovations.
Strategic Objective 4: Address Affordability
Affordability can be a barrier to healthcare access for many individuals, especially as healthcare costs continue to rise. The Innovation Center is therefore pursuing strategies that address healthcare prices to improve patient access. Accomplishments over the last year in this area include:
The Part D Senior Savings Model (PDSS), which tests coverage of insulin at $35 or less per month, benefits more than 800,000 insulin-taking beneficiaries in 2022. Starting in 2023, Congress is making a similar benefit available to all beneficiaries with coverage under a Medicare prescription drug plan nationwide
In 2023, an estimated 24 percent more Medicare beneficiaries will be covered by plans participating in the Medicare Advantage (MA) VBID Model, which allows MA plans to offer innovations designed to increase the uptake of high-value services, reduce costs, and improve quality
Affordability will continue to be a priority for the Innovation Center in the future, with plans to reduce cost-sharing, reduce low-value care across primary and specialty care, and enhance the Oncology Care Model.
Strategic Objective 5: Partner to Achieve System Transformation
Partnership across the federal government and with external stakeholders is foundational for building a health system that is responsive to the medical and social needs of people and to achieving true transformation. Accomplishments over the last year in this area include:
Released data for 10 models in the Chronic Conditions Warehouse Virtual Research Data Center (VRDC) to allow external researchers and organizations to generate insights on the impact of models on patients, the care delivery system, and costs
Released roughly 15 publications and webinars to share new strategic direction and learnings, and to solicit input and feedback
The LAN launched the State Transformation Collaboratives (STCs) to shift the health system to one that is value-based and person-centered, and the LAN Health Equity Advisory Team (HEAT) to identify and prioritize opportunities to advance health equity through alternative payment models (APMs). The LAN is also working to launch the Accountable Care Action Collaborative (ACAC) to advance member alignment in accountable care arrangements
This past year, the Innovation Center strengthened its public communications, outreach, and engagement, particularly with beneficiary groups who are the most critical voice to inform the Center's work. In February 2022, the Innovation Center hosted a beneficiary listening session to incorporate patient and caregiver perspectives in its models going forward.
The Innovation Center also plans to release data for additional models in the VRDC in 2023 to make more data available to external researchers.
The Way Forward
This is only a fraction of the work the Innovation Center has put forth in the past year as it addressed the challenges of equitable access, quality healthcare, and affordable healthcare costs in an effort to transform patient care, outcomes, and experiences.
A commitment to the five strategic objectives and to measuring progress against defined metrics will continue to guide revisions to the Innovation Center's existing models as they drive transformation in the healthcare system well into the future.
Visit the CMS Innovation website for more information:
For full information on CMS' strategic vision and priorities, including target metrics through 2030, read CMS' person-centered innovation and strategy refresh releases.
Complete technical documentation is available in CMS' supplemental document that provides technical documentation for the metrics used to measure progress against the five Innovation Center strategy program objectives, including definition, rationale, methods, limitations, and results.
---
Resources:
https://innovation.cms.gov/media/document/cmmi-strategy-implementation-update
https://innovation.cms.gov/strategic-direction-whitepaper
https://innovation.cms.gov/media/document/cmmi-strategy-imp-update-tech
https://innovation.cms.gov/media/document/cmmi-bene-engagement-ls-slides
Latest posts by Lee Fifield
(see all)