Employee Mental Health: Reframing America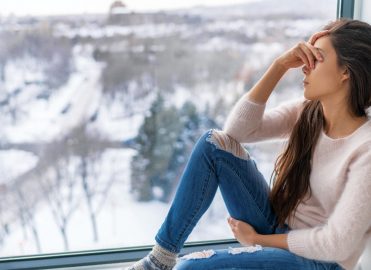 Consider mental healthcare as COVID continues to change the U.S. workforce.
The COVID-19 pandemic might not seem like the public health crisis it was in 2020, but it has taken a toll on the mental health of many. Experts are suggesting the American workforce will never be the same. As more and more employers report instances of "quiet quitting" and use terms such as "The Great Resignation," it seems COVID has changed how many people feel about their jobs, and healthcare workers are no exception.
What is "Quiet Quitting" and "The Great Resignation"?
"Quiet Quitting" means that an employee exerts only as much effort into their job as is absolutely necessary. "The Great Resignation" refers to a higher-than-usual number of employees leaving their jobs since late 2020 and early 2021.
The Relationship Between Work and Well-being
It's not just higher pay that workers want. It's also support from their employers. "The bottom line when it comes to retention is whether that staff member feels motivated to stay," says Dr. Hiral Lavania in Weathering the Staffing Shortage Storm with Dr. Hiral Lavania, published in the May 2022 issue of The Independent Pediatrician. "That motivation sometimes has to come from somewhere other than just a larger paycheck … This pandemic has been mentally taxing for everyone," Dr. Lavania continues.
The following statistics from a 2021 survey may surprise you:
76 percent of U.S. workers experienced at least one symptom of anxiety or depression, which is a 17 percent increase from two years earlier.
81 percent of workers will be looking for employers who support mental health in the future.
84 percent of workers recall at least one workplace factor that had a negative impact on their mental health.
Employee Mental Health Is its Own Public Health Concern
As a response to this new landscape, Vice Admiral Vivek Murthy, MD, the 21st U.S. surgeon general, released a new Surgeon General's Framework for Mental Health & Well-Being in the Workplace (Framework), which calls attention to the decline in mental health in the workplace as its own public health issue. Murthy explains five main points of focus:
Protection from harm,
Connection and community,
Work-life harmony,
Mattering at work, and
Opportunities for growth.
He calls attention to declining mental health in the workplace as a public health issue in itself. "A healthy workforce is the foundation for thriving organizations and healthier communities," said Murthy. "… we have the opportunity and the power to make workplaces engines for mental health and well-being, and this Surgeon General's Framework shows us how we can start," he explained.
The surgeon general isn't the only one calling for employers to act. The Framework is part of the Department of Health and Human Services (HHS) support for the Biden administration's Unity Agenda reflected in the president's fiscal year (FY) 2023 budget. The vision is to transform mental health services for all Americans.
CMS Follows Suit with the 2023 MPFS Final Rule
The Centers for Medicare & Medicaid Services (CMS), in line with its 2022 Behavioral Health Strategy, is making behavioral health services more accessible than ever by allowing licensed professional counselors and marriage and family therapists to offer their services under more general supervision. They've done this by adding an exception to the direct supervision requirement under the "incident-to" regulation at 42 CFR 410.26 "to allow behavioral health services to be provided under the general supervision of a physician or non-physician practitioners (NPP), rather than under direct supervision, when these services are furnished by auxiliary personnel," explains Kent Moore, senior strategist for physician payment at the American Academy of Family Physicians.
This, paired with CMS' finalized allowance of clinical psychologists and licensed clinical social workers to provide integrated behavioral healthcare in the primary care setting, will make it easier for even rural or otherwise underserved areas access to mental health services. Medicare will also pay certain opioid treatment programs that utilize telecommunication with patients to treat with buprenorphine, a drug commonly used to treat pain as well as addiction to narcotic pain relievers.
Latest posts by Lara Kline
(see all)