Is Your SNF Coding and Billing Up to Snuff?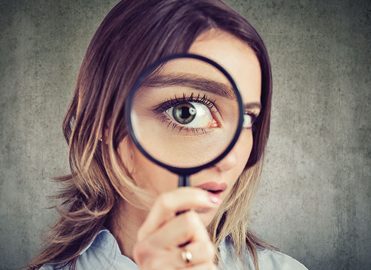 Make sure your understanding of how and when to report skilled nursing facility services is up to date.
Regardless of the medical specialty you work in, your physicians could be providing care in a skilled nursing facility (SNF, pronounced "sniff"). Medicare has specific requirements and guidance for billing this service, and CPT® 2023 includes some coding guideline changes. Take a closer look and make sure everyone in your office is on the same page.
SNF Medicare Coverage Requirements
According to the Centers for Medicare & Medicaid Services (CMS), traditional Medicare enrollees must satisfy three components to be eligible for Part A coverage of SNF services.
1. The beneficiary had a medically necessary inpatient hospital stay of at least three consecutive calendar days. (Be aware: Time spent in observation or in an emergency room is noncontributory to the medically necessary three-day stay requirement.) It's also important to note that Medicare Administrative Contractors (MACs) may waive the three-day hospital stay requirement.
2. The patient is transferred within 30 days post hospital discharge to a SNF that is certified by Medicare. This requirement may not be enforced if it's medically inappropriate to initiate active treatment based on the condition of the patient, SNF care is anticipated at time of discharge within a predetermined time frame, and the patient is admitted for care within the projected time period.
3. Daily inpatient SNF can ensue if outpatient treatment is unavailable, there is a transportation hardship, and/or it's necessary for diagnosis and treatment.
Swing Beds Rule
The swing bed agreement, in accordance with the Social Security Act, allows certain rural and critical access hospitals (CAHs) participating in Medicare to use their hospital beds to deliver acute or skilled nursing care as needed.
SNF Services Billing
Medicare Part A reimburses per diem via the SNF Prospective Payment System (PPS) for services provided in approved nursing facilities and non-CAH swing bed facilities. CAH swing bed services are reimbursed based on 101 percent of reasonable cost.
Consolidated billing puts the responsibility on the SNF for the entire package of care during a covered Part A stay, plus all physical, occupational, and speech therapy services received during a non-covered stay. If the patient's stay is covered by Part A, the following services are separately billable, as they are excluded from the consolidated billing arrangement:
Physician professional services
Certain dialysis-related services
Certain ambulance services
Certain chemotherapy drug and administration services
Radioisotope services
Customized prosthetic devices
Only therapy services are subject to consolidated billing for Medicare patients in a non-covered stay. All other covered SNF services can be independently billed.
Medicare Part B is billed when the visit is excluded from Part A coverage for any reason (consolidated billing rules are not applicable). Part B covers outpatient hospital services to non-SNF patients, services excluded from SNF PPS and consolidated billing, and certain services provided to patients receiving care in a SNF when Part A coverage has been exhausted or otherwise ineligible for Part A reimbursement.
Claim Form Requirements
According to Chapter 25 of the Medicare Claims Processing Manual, you should pay special attention to these areas on the CMS-1450 (AKA UB-04) claim form:
FL 04: This is the type of bill (TOB) field. Use 21X for SNF inpatient services or 18X for hospital swing bed services.
FL 06: This is the date of service area on the claim form. The "from" date must be the date of admission; if you are billing for a continuous stay, enter the day after the "through" date on the previous bill. The through date is the last day of the billing period.
FL 31-FL 34: For each assessment period on the claim, report "50" with the assessment reference date (ARD) with revenue code 0022 (in box FL 42). Note: This is not required for the default Health Insurance Prospective Payment System (HIPPS) rate code.
FL 35 and FL 36: To report the dates for the qualifying three consecutive days, report "70" with the from and through dates of the qualifying stay.
FL 42: Report revenue code 0022 if you are submitting the claim under the SNF PPS. Note: You can report this code as often as necessary to show different HIPPS rate codes and assessment periods.
FL 44: The HIPPS rate code must be reported in the same order that the patient received that level of care. Certain HIPPS require additional rehabilitation therapy ancillary revenue codes; if these are excluded from the claim, the MAC will return the claim for re-submission.
FL 46: Units of service are the number of covered days for each HIPPS rate code.
FL 47: This is the total charges box. If you are billing revenue code 0022, this should be a zero charge.
FL 67: Make sure the principal ICD-10-CM diagnosis listed in this box is correct and as specific as the documentation supports.
FL 67A-FL 67Q: This box allows up to eight additional conditions to be reported.
Physician Billing
For Medicare Part B SNF charges, bill from CPT® code range 99304-99316 based on whether the patient is seen for an initial, subsequent, or discharge visit. An initial visit can only be billed once per admission. If the patient is readmitted to a facility, a new initial visit is supported. It's important to pay attention to the place of service when addressing this issue. For example, if a SNF patient is taken to a provider's office, the provider should bill from the Office and Other Outpatient Services subsection in CPT® instead of the Nursing Facility Services subsection.
There are many changes in 2023 for reporting evaluation and management (E/M) services performed a nursing facility, including:
E/M services are now billed based on medical decision making (MDM) or time. While a medically appropriate history and exam should be documented in the chart, CPT® and CMS no longer require us to quantify these components as part of the E/M service.
Under the Number and Complexity of Problems Addressed at the Encounter column of the MDM table, you will notice "Multiple morbidities requiring intensive monitoring" is added exclusively for Initial Nursing Facility Care. Per CPT® guidelines, "An initial service is when the patient has not received any professional services from the physician or other qualified health care professional or another physician or other qualified health care professional of the exact same specialty and subspecialty who belongs to the same group practice, during the inpatient, observation, or nursing facility admission and stay."
A guideline was added to clarify nursing facility services in the event the stay includes a transition between SNF and nursing facility level of care considered part of the same stay.
When the patient is admitted to the hospital as an inpatient or to observation status in the course of an encounter in another site of service (e.g., hospital emergency department, office, nursing facility), the E/M services performed in the initial site may be separately reported with modifier 25 Significant, separately identifiable evaluation and management service by the same physician or other qualified health care professional on the same day of the procedure or other service. (This CPT® guidance may contradict Medicare policy.)
New prolonged service CPT® code 99418 replaces the deleted 99356, 99357 as of Jan. 1, 2023. However, for Medicare, CMS created HCPCS Level II code G0317 for prolonged nursing facility E/M services. Report G0317 for each additional 15 minutes beyond the total time for the primary service. "Do not report G0317 for any time unit less than 15 minutes," per the code descriptor.
Note: On the CMS-1500 claim form, be sure to include the patient's admission date to the facility, as this is considered an inpatient service.
Append modifier AI Principal physician of record to initial SNF visits performed by the provider who is assuming responsibility for the overall care of the patient. This is an informational modifier that will not impact payment; this modifier will be in the second position if being billed with a payment modifier.
---
Resources:
www.cms.gov/Outreach-and-Education/Medicare-Learning-Network-MLN/MLNProducts/EnrollmentResources/provider-resources/snf-billing-reference.html
www.cms.gov/Medicare/Medicare-Fee-for-Service-Payment/SNFPPS/SwingBed
Latest posts by Kaitlyn Brack
(see all)