Think Like a CDI Specialist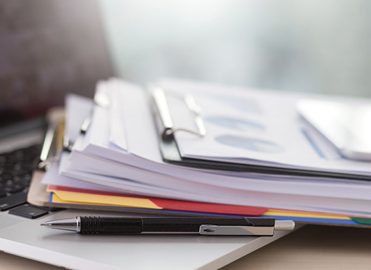 Stay on top of the latest government reports to ensure compliance in your organization.
When you hear the words "clinical documentation improvement" what do you think of? Many of us may initially think of clinical documentation improvement (CDI) specialists who work to ensure the organization's medical documentation is clear and accurate in support of compliant coding and reimbursement. CDI, however, should be top of mind for all medical coding auditors, as well, and we should use the same mindset as specialists when performing internal audits. First and foremost, we need to pay attention to what is most concerning to the overseers of the Medicare trust fund. There are two excellent resources that provide this information.
Improper Payment Data Report
Annually, the Centers for Medicare & Medicaid Services (CMS) publishes the Medicare Fee-for-Service Supplemental Improper Payment Data report. This report details categories of national improper payments identified throughout the year, including data from Part A/B hospital outpatient, skilled nursing facilities, home health, and hospice. In 2021, 64.1 percent of improper payments were due to insufficient documentation, demonstrating the need for CDI.
The most recent data report from 2021 details specific Medicare Part B services with high improper payment rates, including:
99291 Critical care, evaluation and management of the critically ill or critically injured patient; first 30-74 minutes
90837 Psychotherapy, 60 minutes with patient
99285 Emergency department visit for the evaluation and management of a patient …
OIG Reports
In 2022, the Office of Inspector General (OIG) published two audit reports: Medicare Critical Care Services Provider Compliance Audit and Psychotherapy Services Billed by a New York City Provider Did Not Comply with Medicare Requirements. The OIG also added emergency department evaluation and management services as a Work Plan item, finalizing that audit report in the 2022 calendar year. When we consider the CMS improper payment data report, the OIG audit reports, and the OIG Work Plan, we find CDI opportunities that auditors can use in their internal audit work plans to identify organizational risks.
Every OIG report contains a wealth of information and detailed findings that we can use to our advantage, including incorrect coding, insufficient documentation, revenue impact, and recommendations. Furthermore, the reports provide the specific Medicare coverage guidelines of the services audited and citations to the Medicare manuals involved, allowing us to emulate audits in our own organizations.
Identify Your Risk
Although we don't have a crystal ball to predict what the OIG will audit next, we can use the data that is at our fingertips to identify national trends. Compliance professionals and auditors alike can use the CMS and OIG reports to identify potential risk areas, develop an audit plan, and mitigate risks. It's essential to bring CDI into our audit focus with the shared goal of a complete medical record, accurate coding, and compliance with Medicare and Medicaid regulations to ensure proper reimbursement for our providers.
---
Resources:
2021 Medicare Fee-for-Service Supplemental Improper Payment Data: www.cms.gov/files/document/2021-medicare-fee-service-supplemental-improper-payment-data.pdf-0
OIG, Medicare Critical Care Services Provider Compliance Audit, Lahey Clinic, Inc., A-03-20-00002, https://oig.hhs.gov/oas/reports/region3/32000002.pdf
OIG, Psychotherapy Services Billed by a New York City Provider Did Not Comply with Medicare Requirements, A-02-21-01006, https://oig.hhs.gov/oas/reports/region2/22101006.pdf
OIG, Audit of Medicare Emergency Department Evaluation and Management Services, https://oig.hhs.gov/reports-and-publications/workplan/summary/wp-summary-0000612.asp
Latest posts by Natalie Laaman
(see all)