Tips for Successful MIPS Participation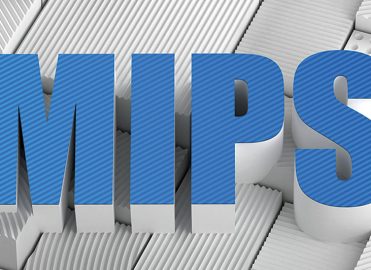 This year, take measures to earn a positive payment adjustment on your Medicare claims.
Are you ready for Merit-Based Incentive Payment System (MIPS) in 2023? The Medicare performance-based incentive program can be overwhelming and confusing to anyone, whether your practice is an annual MIPS participant or a novice. With impending cuts to Medicare reimbursement, however, participation may be worth the extra effort. If your practice provides care for Medicare patients, but you are unsure of how to maximize MIPS for your practice (or where to start), continue reading for a few helpful tips.
Determine MIPS Eligibility
First, find out how MIPS applies to your practice. Is your practice required to report MIPS data this year? Are the clinicians at your practice required to report MIPS at an individual level? You will most likely need to submit MIPS data if your practice files at least 200 Medicare patients per year, bill at least $90,000 annually to Medicare, and provide at least 200 professional services. You can verify your MIPS eligibility by looking up the Quality Payment Program (QPP) participation status for your clinician(s) using the QPP Lookup tool. You will need the National Provider Identifier (NPI) number for each clinician at your practice. Providers who recently started working at your practice may not be eligible until later in the year or early next year.
Make It a Team Effort
Once you have determined your reporting requirements, round up your crew! It's helpful to have three or four staff members work together on your MIPS participation plan each year. If possible, your team should include staff members from different areas of the practice. For instance, your team may be composed of an office manager, a front desk administrator, and one or two people who provide direct patient care. When forming your team, consider what would work best for your practice. For example:
Do you have multiple locations? If so, you may need to recruit staff members from each location.
Do you have an IT or computer support person who could join the team?
Is there anyone in the office who has worked with MIPS before?
Gather Educational Resources
The next step is to gather information and determine how much work will be involved. There are many great resources and webinars from the Centers for Medicare & Medicaid Services (CMS) at https://qpp.cms.gov that can help you with this.
Also, be sure to sign up for available CMS listservs and newsletters for MIPS-related updates throughout the year. For example, there is a newsletter tailored just for small practices (15 clinicians or less). You can subscribe to it at https://qpp.cms.gov/resources/small-underserved-rural-practices.
You can also reach out to your electronic health record (EHR) vendor for assistance with data collection. A significant portion of MIPS relies heavily on the functionality and use of your EHR, so it's essential to have a good working relationship with your vendor.
Finally, check in with any professional associations pertinent to your practice's specialty for resources and/or educational opportunities. AAPC, for example, offers a MACRA Proficiency Course, which provides training and tools for MIPS participation.
Develop a Plan
Once you have your team and resources, you can begin to develop a plan for MIPS participation at your practice. MIPS can take some time and brainpower, so plan accordingly so you don't have to tackle it all at once. Monthly meetings will allow you to distribute the work and focus on manageable tasks while monitoring progress throughout the year. See the sidebar for an example of a monthly MIPS planner.
Before you do anything else, talk to the owners of your practice and find out how much support you will have in this initiative.
Do they know how MIPS works?
What are their goals?

For instance, do they want to do as much as possible to earn the highest incentive? Or do they just want to avoid a penalty at this time?

Would they be willing to invest in helpful services or technology?
How would they like to be involved?

For instance, can they appoint a physician champion, or would they prefer a quarterly report on your progress?
Some larger practices may consider assigning a different MIPS clinician to the MIPS team each year.
Sample of Monthly MIPS Planner
January
Schedule recurring monthly MIPS meetings.
February/March
Review current performance on all MIPS Quality measures.
Determine which measures you should focus on for this performance year.
Develop initiatives to improve performance.
Acquire any needed technical support or upgrades from your EHR vendor.
Join a clinical data registry (or renew your current contract).
Create a three-ring binder or electronic file to maintain documentation for this year.
April/May/June
Assess requirements for the Promoting Interoperability category.
Review performance on your chosen Quality measures.
Review current performance on Promoting Interoperability measures.
Review and chose your Improvement Activities for this year.
July/August
Continue to review performance on Quality and Promoting Interoperability measures.
If needed, apply for the Extreme and Uncontrollable Circumstances exception.
September
Review your practice's feedback reports from the previous year.
Continue efforts and initiatives to improve performance.
Continue working on your improvement activities, if needed.
October/November
Fourth quarter is the last chance to complete improvement activities and perform the best on your chosen Promoting Interoperability measures!
Continue to track and collect data on all measures.
December
Verify final MIPS eligibility on the QPP Look Up tool.
Complete any MIPS-related requirements (e.g., the Security Risk Analysis)
Set a date in January to gather submission data.
Set a date in February to submit your data.
Conduct a year-in-review meeting to discuss what worked well and what you would do differently next year. Review MIPS resources for requirements and new opportunities.
Assess Measures and Data Collection Options
Once you have the support of your superiors, you will need to determine the best way to collect the MIPS data. You can assess clinicians' current performance on MIPS measures by extracting data from the EHR. The CMS QPP website has information for each MIPS measure and how to collect data for submission.
The eCQI Resource Center is another great tool for reviewing measure specifications. Your EHR vendor may be able to assist with which measures are captured by your specific EHR system. Additionally, there are qualified clinical data registries (QCDRs) that can assist with tracking performance data for your practice. For instance, rheumatology practices can connect with the United Rheumatology registry (UREQA) or the Rheumatology Informatics System for Effectiveness (RISE) registry.
Once you have reviewed the available performance data, narrow down your focus to relevant measures with potential for improvement by asking:
Which actions will have the greatest impact?
Which initiatives will take the least amount of effort?
Which changes may get the most buy-in from staff?
As you assess the data, it's important to stay positive and not accuse anyone of bad performance. Develop a team approach for improvement efforts. Take a step back and consider systemic causes by asking:
What is hindering overall performance?
Is it a knowledge gap?
Is it staff resistance or workarounds?
Is the work being done, but not documented or perhaps not documented in the right place?
Evaluate for any gaps in the use of technology. While EHRs have become an integral part of healthcare, there are often gaps in how the EHR documentation captures the care and services being provided. For instance, consider the MIPS smoking cessation measure. Let's say, during the patient visit, a clinician advises the patient on how to quit smoking and documents this service in the narrative chart note. The clinician may not get credit for this measure because the service is only captured if the Smoking Cessation Counseling field in the EHR is checked. (Remember that eighth-grade math teacher who took points away for not showing your work, even though you got the right answer in the end? MIPS is like that eighth-grade math teacher!) You must show your work by documenting in the correct fields in the EHR. Incomplete documentation in specific EHR fields is a common cause for low performance scores. If your performance is lower than expected on a particular MIPS measure, review the measure specifications for data points you may be missing.
Keep a Record
Finally, maintain all MIPS related documentation in one place. Do not let all your hard work go to waste! Consider keeping a binder for each year of MIPS: This will allow you to access information from year to year, provide continuity as new staff members join the MIPS team, and if your practice undergoes an audit, you will need documentation to support your MIPS scores. An audit can occur years later, so it's essential to have a designated location for all the necessary documentation. At the end of each year, make a digital or paper backup copy of your MIPS documentation binder and store it in a different location (e.g., at another office or secure location). As always, be mindful of any protected health information and who may have access.
Although the QPP and MIPS are continuously evolving, there are plenty of resources that offer assistance and guidance. If you can dedicate time and manpower, MIPS is certainly worth tackling. Not only can you earn a positive performance-based payment adjustment for your providers or provider group, but the focus on quality helps to maintain a system that promotes quality patient care.
Important Deadlines
Mark these important dates on your calendar:
January 3 – last day to apply for the Extreme and Uncontrollable Circumstances exception for the prior performance year.
March 31 – last day to submit MIPS data for the prior performance year.
Latest posts by Darah Huels
(see all)