Advice From a CCC®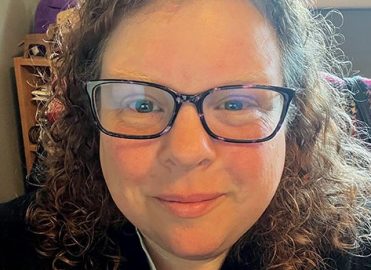 AAPC member Crystal DeMario, CPC, CIRCC, CASCC, CCC, is the senior coding manager for a vascular care and cardiovascular care company. She's been with the organization for over 16 years, coding ambulatory surgical center (ASC) facility, ASC professional fee, physician inpatient/outpatient professional charges, and office-based interventions and visits.
AAPC asked DeMario about her experience with earning the Certified Cardiology Coder (CCC®) credential, how it has helped her career, and what sort of advice she has for anyone considering the specialty certification.
What led you to obtain the CCC® credential?
I am fortunate to have held the Certified Interventional Radiology Cardiovascular Coder (CIRCC®) credential for the last 10 years. When my coding pivoted to include more cardiac/coronary interventions and pacemaker/defibrillator work, I eagerly pursued the CCC® certification.
Do you have any tips for individuals preparing for the CCC® exam?
I found AAPC's study guide and practical exam were helpful in supplementing the real-time coding I performed. Having the rationales of the online practical allowed me to research and gain a better understanding of some of the nuances of the cardiology field. I would definitely suggest students have a good understanding of the different pacemaker checks (in person versus remote), as well as evaluation and management (E/M) visits.
How has the CCC® credential helped you in your job/career?
Studying for and passing a credentialing exam is a great accomplishment. There is a sense of self-pride and pride in my work that helps me feel more confident as I navigate my coding.
Who do you think would most benefit from the CCC® credential?
The CCC® credential covers peripheral diagnostics, peripheral interventions, diagnostic cardiac and coronary interventions, pacemakers/defibrillators, and the corresponding CPT® codes and E/M services that go with them. Anyone who deals in this realm would find benefit from gaining the credential.
What resources do you use most to earn your continuing education units (CEUs)?
I take advantage of AAPC's Healthcare Business Monthly magazine quizzes and routinely look for articles that feature peripherals and cardiology. There are a few great organizations that offer CEU opportunities, including ZHealth Publishing, which has been a staple for me.
Latest posts by Lee Fifield
(see all)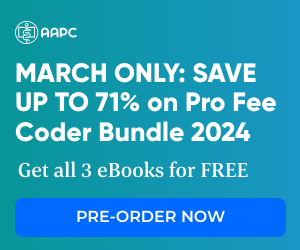 2 Responses to "Advice From a CCC®"