Coding Inpatient and Observation Services in 2023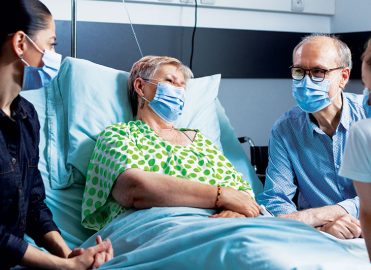 AAPC leadership answers your questions about reporting and auditing hospital inpatient and observation services in 2023.
Attendees at AAPC's AUDITCON, Nov. 3-4, 2022, came loaded with questions about the coding and guideline changes for evaluation and management (E/M) services in CPT® 2023. The conference offered several sessions on the subject, including "Audit Approach for Hospital Inpatient and Observation 2023 Guidelines," presented by AAPC Chief Product Officer Raemarie Jimenez, CPC, CDEO, CIC, CPB, CPMA, CPPM, CANPC, CRHC, CCS, AAPC Approved Instructor.
Jimenez addressed the changes to the 2023 guidelines in this subsection of CPT®, including the elimination of observation codes and the notable differences between CPT® guidelines and the Centers for Medicare & Medicaid Services' (CMS') payment policies. Here are some of the questions Jimenez answered during her session.
Q: Is it okay for providers to use time always? Does the provider have to document everything they did in the time it took?
A: Yes. They have to document time and what they did. We're not just trying to meet a coding threshold. The medical record, especially in a hospital setting, each provider needs to know what the other providers are doing, what the response of treatment has been, because that may impact what they need to order, or how they need to modify treatment, or that they're not conflicting in medical treatment, either. There might be instances where a patient isn't responding well to medication, it's changed. It's important for another physician to know why, what occurred. So, don't just look at the medical record from a coding standpoint. The number one reason why we have medical documentation is to support care delivered from a clinical perspective as well as quality initiatives that we have as well as to support services in a malpractice suit, so that documentation should not just be looked at from the lens of coding and billing.
Q: Does a consult with another provider only count once per encounter or once per day?
A: I don't want to confuse the consult codes, but if they have a discussion with another provider, then yes, it's only going to count once per day. CPT® guidelines clarified that in the guidance also.
Q: What do you say to physicians who feel that coders and auditors should not be determining the level of medical decision making (MDM), especially when it comes to high risk of morbidity and threat to life or bodily function? We are not clinicians, after all.
A: That's a really good point, and never do we want to pretend like we are. If the physician is telling us that this is a high-risk patient, if they say the condition is severe, it's not up to us to question them and make sure that they're meeting the threshold to our standards. I think that that's an excellent opportunity to have those discussions with your providers on "this could be questionable in an audit" because you're saying that it's high, but to an outside person not in your head, seeing everything that you are with the clinical understanding that you have, it's not transferring in the documentation for us. And I feel that collaborative discussion with providers helps me learn more, as well as them, because they're summing up all of this information and they're with the patient. They can see the severity of what's going on with the patient. To them, it's very, very clear how complex it is.
Q: Our MAC says one undiagnosed new problem with uncertain prognosis means it's a new problem to the patient. What do you think?
A: That's a good point because, using the new guidance, that does not apply. The concept of new problem with additional workup versus new problem without additional workup, that no longer applies. We're not going to be utilizing that any longer. That concept is gone from the new MDM calculation. We're just looking at the complexity and type of condition. It's doesn't matter whether it's new or not If it's an undiagnosed problem, that would be something that would be considered new. So, I would defer to that definition in the guidance.
---
Resources:
www.ama-assn.org/practice-management/cpt/cpt-evaluation-and-management
https://www.ama-assn.org/system/files/2023-e-m-descriptors-guidelines.pdf
www.cms.gov/newsroom/fact-sheets/calendar-year-cy-2023-medicare-physician-fee-schedule-proposed-rule
www.acep.org/administration/reimbursement/reimbursement-faqs/2023-ed-em-guidelines-faqs
Latest posts by Rae Jimenez
(see all)