Check Out All the New Codes for Reporting Services and Supplies to Medicare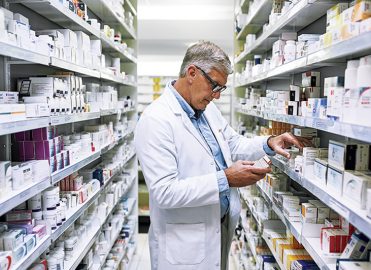 Don't assume the codes you've been using to report drugs and biologicals still apply.
The January 2023 update to the HCPCS Level II code file from the Centers for Medicare & Medicaid Services (CMS) includes 184 new codes for reporting services and supplies. Approximately 36 of the new codes were created to separately identify products approved under the 505(b)(2) new drug application (NDA) or the Biologics License Application (BLA) pathways after October 2003. Three codes received coverage and long descriptor changes (A9276-A9277), 103 more codes received long descriptor changes, and 94 codes have been discontinued. The code changes went into effect Jan. 1, 2023. Here's a quick overview.
New Modifiers
CMS has created a few modifiers you won't want to overlook. The following will be instrumental in getting certain types of claims paid.
Modifier AB Audiology service furnished personally by an audiologist without a physician/NPP order for non-acute hearing assessment unrelated to disequilibrium, or hearing aids, or examinations for the purpose of prescribing, fitting, or changing hearing aids; service may be performed once every 12 months, per beneficiary is for use with existing CPT® codes to identify audiology services furnished without the order of a physician or nonphysician practitioner (NPP).
Modifier JZ Zero drug amount discarded/not administered to any patient is to identify no waste was discarded from a single-dose vial drug. CMS has published a FAQ on the Discarded Drugs and Biologicals – JW Modifier and JZ Modifier Policy.
Modifier LU Fractionated payment of CAR-T therapy will hopefully resolve some of the issues providers have been experiencing with CAR-T therapy claims.
Lastly, CMS added three modifiers for home oxygen sue under national coverage determination 240.2 to indicate the appropriate treatment regimen and presence of supporting documentation for each Medicare patient group:
N1 Group 1 oxygen coverage criteria met
N2 Group 2 oxygen coverage criteria met
N3 Group 3 oxygen coverage criteria met
New Codes
The following are highlights of the new codes.
A4239 Supply allowance for non-adjunctive, non-implanted continuous glucose monitor (cgm), includes all supplies and accessories, 1 month supply = 1 unit of service
C1747 Endoscope, single-use (i.e. disposable), urinary tract, imaging/illumination device (insertable)
C1826-C1827 for implantable neurostimulator generators
C7500-C7555 for reporting debridement, percutaneous breast biopsies, percutaneous vertebral augmentations, bronchoscopy, catheter placement, and other services
C7900-C7902 for diagnosis of a mental health or substance use disorder
C9143-C9144 to report cocaine nasal solution or injection
E2103 Non-adjunctive, non-implanted continuous glucose monitor or receiver
G0316-G0318 for prolonged services
G0320-G0323 for home health and care management services
G0330 Facility services for dental rehabilitation procedure(s) performed on a patient who requires monitored anesthesia (e.g., general, intravenous sedation (monitored anesthesia care) and use of an operating room
G3002-G3003 for chronic pain management and treatment
There are many new J codes for injectable drugs and many payment changes for existing J codes such as:
J2327 Injection, risankizumab-rzaa, intravenous, 1 mg
This code was requested by AbbVie to identify SKYRIZI® to report intravenous infusion for the treatment of moderately to severely active Crohn's disease in adults and distinguish it from the subcutaneous formulation for the treatment of plaque psoriasis and psoriatic arthritis.
J0225 Injection, vutrisiran, 1 mg
This code identifies AMVUTTRA™, which is indicated for the treatment of the polyneuropathy of hereditary transthyretin-mediated amyloidosis in adults.
J1954 Injection, leuprolide acetate for depot suspension (lutrate), 7.5 mg
This code is for a drug indicated for use as a palliative treatment of advanced prostate cancer.
M0001-M1210 codes report patient histories
Q4262-Q4264 are skin substitute codes
Q5126 Injection, bevacizumab-maly, biosimilar, (alymsys), 10 mg
This code is for a biosimilar to Avastin. Alymsys is a vascular endothelial growth factor inhibitor used to treat various types of cancers.
The official January 2023 update of the HCPCS Level II code system is available on CMS.gov.
---
Source:
https://www.cms.gov/files/document/2022-hcpcs-application-summary-quarter-3-2022-drugs-and-biologicals-updated-11042022.pdf
Latest posts by Renee Dustman
(see all)