6 FAQs About CBRs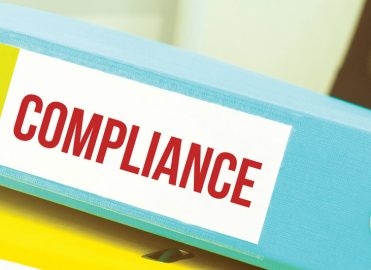 Find out how comparative billing reports can support your compliance program.
Here are six frequently asked questions about comparative billing reports (CBRs). I hope the answers help you see how to use this free resource to support your internal compliance program.
What Are Comparative Billing Reports?
A CBR is a comparative data report that can be used as an educational resource and a tool that providers can use for possible improvement, according to the Centers for Medicare & Medicaid Services (CMS).
By law, CMS must protect Medicare trust funds from any improper payments, or anything else that may compromise the trust funds. CMS employs a number of strategies to meet this goal, which include education of providers, early detection through medical review, and data analysis. CMS considers the CBR process to be an educational tool that supports its efforts to protect the trust funds.
But CBRs serve healthcare providers, as well. Providers can use the CBR program to ensure the integrity of their medical claims and the adherence to coding guidelines to achieve correct clinical billing.
What Type of Information Is in a CBR?
A CBR compares providers on a state or specialty and nationwide level and summarizes one provider's Medicare claims data statistics for areas that may be at risk for improper Medicare payments. The findings are primarily in terms of whether the claim was correctly coded and billed and whether the treatment provided to the patient was necessary and in line with Medicare payment policy. A CBR cannot identify improper payments, but it can alert providers if their billing statistics look unusual in comparison to their peers.
CBR topics are selected through development and research of areas that may have vulnerability of improper payments, which may pose a threat to the trust funds. The data for this research come from a variety of sources, including the Office of Inspector General, Comprehensive Error Rate Testing reports, and even clinical specialty journals and studies. These sources are reviewed to create CBRs that offer the most beneficial research to the recipients. All topics selected for CBR production are ultimately approved by CMS.
Does Every Provider Receive a CBR?
CBRs are not publicly available; they are distributed to individual providers. The receipt of a CBR is triggered by specific criteria created for each individual CBR topic.
A CBR is presented to a provider when the analysis of their billing patterns differs from the provider's peers on a state or specialty and nationwide level. The analysis of providers' billing patterns is completed for each CBR topic, and each CBR is distributed to providers based on individual provider results for specified metrics within the CBR. The metrics for every CBR are created according to the CBR topic and the potential risk to the trust funds. Receiving a CBR is NOT in any way an indication of, or precursor to, an audit. These reports are meant for educational and comparison purposes only.
A sample CBR is available for each release. This is a helpful resource for anyone who would like to look at past releases and get an idea of the information contained within the reports.
How Can I Apply a CBR to My Compliance Program?
CBRs are meant to be educational in nature, and the information within an individual provider's CBR, or the sample CBR, can be beneficial in reviewing coding and compliance processes. Early detection of any outliers in your billing processes can help to guide a compliance program that will support compliant operations in your own organization. A closer look at specific coding guidelines and billing procedures is an opportunity to increase education and improve future billing practices.
In most cases, the CBR confirms the effectiveness of the provider's established compliance program. The comparative data displayed in a CBR can alert a provider to their utilization in a specific area that is vulnerable to improper payments. Everyone plays a part in protecting the trust funds, and CBRs are a resource that can help everyone participate in compliance.
How Can the CBR Program Help Me If I Didn't Receive a CBR?
Not all providers receive CBRs; however, the program was created to provide education and resources to all providers. Staying abreast of existing areas of payment vulnerability and maintaining continuous development of education regarding correct coding and billing support a continuously beneficial compliance program. Because CBRs draw attention to areas of coding and billing that are vulnerable to improper payments, the data, information, and outcomes can be valuable during internal billing and coding reviews.
The CBR website houses a wealth of resources to support the program and every release, including a sample CBR, a recorded webinar with slides and transcript, a guidance and considerations document, the data used in the CBR analysis, a Q&A document, a link to join the mailing list, and a link to the CBR portal to access reports issued to individual providers. Use these resources to educate yourself on payment vulnerabilities.
How Should I Review the CBR Data and Education?
Receipt of a CBR is not in any way a prompt for providers to make changes to their clinical care. You do not need to respond to a CBR; they are meant for internal use. If you receive a CBR, save it for use during annual compliance reviews.
As always, provider practice patterns may differ for various reasons. Some practitioners have sub-specialties or distinctive focuses that are not apparent in claims data being reviewed for a CBR report. Other providers may practice in rural or under-served urban areas where they may see a higher proportion of sicker Medicare beneficiaries. It's possible then that the results of the CBR might be normal for your type of practice. However, if you're not confident of the reasons why your statistics differ from the norm, then you may want to perform a self-review, using the CBR as an aid.
Latest posts by Annie Barnaby
(see all)