Member of the Month: Linda Hallstrom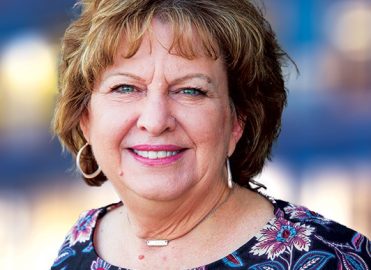 Join us in thanking this longstanding member for her unwavering dedication to the business of healthcare.
Each month, AAPC selects a member who demonstrates exemplary leadership qualities. This month, we've chosen Linda Hallstrom, CPC, CPMA, COC, CDEO, CPB, CEMC, CCC, AAPC Approved Instructor, for her dedication to the business of healthcare and ongoing pursuit of excellence. We think her professional journey will inspire you.
Climbing the Career Ladder
My introduction to healthcare was back when I was a senior in high school working in a cooperative education program, learning to be a medical transcriptionist at a local hospital. I learned medical terminology, how a medical record department runs, and how to communicate with physicians.
As my career grew, I spent a lot of time working in administration for various hospital departments, where I gained a lot of knowledge of how hospitals function and the vital relationships between physicians and operational staff. This led me to a position as practice manager for a hospitalist group, where I was made responsible for hiring a medical coder. I was fascinated by the process and found myself asking many questions to learn more about medical coding.
Not being satisfied by simply gaining a few bits of coding knowledge during my workday, I enrolled in an AAPC medical coding program offered by two local instructors. I was hooked. This was the launchpad of my career, as I have continued to evolve from a medical coder to an auditor, a physician educator, and a consultant. I have been able to work with physicians from all different specialties, and value the knowledge I have gained from each of them.
Reflecting on my journey, it's ironic to think that the specialty that literally had me in tears of frustration as a student, evaluation and management (E/M) coding, is now my favorite aspect of medical coding. In fact, I consider it my passion. With all the E/M guideline changes these past several years, it has felt like Christmas for me each January 1.
Though I've held many different roles in my career, my current position finds me as a coding and audit educator for a 600-member medical group that is part of HonorHealth, a multi-hospital system in Phoenix, Arizona. My current specialties are orthopedic and breast oncology surgery, neurology, behavioral health, orthopedics, and paint management. I enjoy the opportunity of working with the providers and appreciate the support of my colleagues.
I became an AAPC Approved Instructor in 2009 and have been teaching ever since. I've taught coding in community colleges and vocational school. Currently I am teaching the CPC curriculum at HonorHealth and I am a faculty member for AAPC's Virtual Instructor Led Training. Whether I'm teaching students or physicians, I'm always inspired by "lightbulb" moments when a challenging coding concept makes sense, like E/M was for me. I have found that I have a passion for teaching. These moments thrill and motivate me.
Making Lasting Connections
My colleagues in the workplace and in AAPC have been integral to my success. It was an honor to be named to the AAPC Chapter Association Board of Directors (BOD) in 2007, where I served until 2009. I served with some amazing leaders during that time. I was able to work shoulder-to-shoulder with some of my coding heroes. Being able to build relationships with other coders from around the county during my service on the BOD was priceless.
I believe the heart of AAPC is the local chapters. I enjoy connecting with chapter members and using my experience to provide learning opportunities to them as well. With the flexibilities afforded during the COVID-19 pandemic, I've been able to provide virtual education presentations to chapters across the United States, from Hawaii to Maine. Recently, I was with the Glens Falls, N.Y., and Salt Lake City, Utah, local chapters on the same evening! Though I love to travel, these virtual visits are terrific! I plan to attend HEALTHCON 2023 in Nashville in May and have plans to meet in-person some of the hardworking chapter officers I've only met virtually. I'm at the point in my career when I have experience and knowledge to give. And I'm grateful for the opportunity to share my experience with the next generation of medical coders.
Paying It Forward
As a hiring manager, I was excited when I was able to offer a position to a Certified Professional Coder-Apprentice (CPC-A®). These individuals are eager to secure their first medical coding job. It made me proud to be able to invite them to join my team, where I could help them develop their skills and watch them grow in their coding careers. Some of my former employees are now educators themselves, while others serve as consultants or coding managers. I feel proud that I was part of their journey.
Educating Herself and Others
My advice to all healthcare business professionals is to never stop learning. Throughout my career I have challenged myself to obtain multiple credentials, and I am currently studying for the Certified Risk Adjustment Coder (CRC™) exam. I sometimes see the benefits of continued learning immediately, while other times, the benefits pop up in surprising ways. One of the reasons I look forward to teaching the annual code updates is so I can research the technology/procedure/condition and the rationale for the change.
Whether you go deeper into a specialty or gain a broad expanse of knowledge in multiple specialties, there is always something to learn. There are plenty of opportunities to expand your knowledge in both the clinical and business sides of coding and there are many roles in which your coding knowledge can be useful, even if the position does not have "coding" in the name. Don't limit yourself.
Latest posts by Renee Dustman
(see all)