Advice From a CGIC™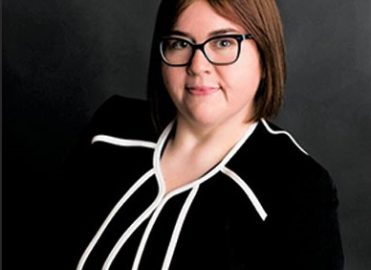 AAPC member Heather Utsinger, CCS, CCS-P, CGIC, CRC, CASCC, has worked in the healthcare industry for 12 years in positions ranging from coding to auditing to consulting. She provides documentation improvement, coding and billing consultation, and education with a specialty focus in outpatient surgery, gastroenterology (GI), pain management, wound care, risk adjustment, and ambulatory surgery centers. Utsinger currently works as an outpatient documentation and coding consultant for Administrative Consultant Service, LLC, out of Shawnee, Oklahoma.
AAPC asked Utsinger about her experience with earning the Certified Gastroenterology Coder (CGIC™) credential, how it has helped her career, and what sort of advice she has for anyone considering the specialty certification.
What led you to obtain the CGIC™ credential?
I have always been drawn to gastroenterology. I have quite the experience with GI coding and guidelines, and I wanted to obtain my CGIC™ to show my expertise in the field.
Do you have any tips for individuals preparing for the CGIC™ exam?
Study! There are a lot of guidelines when it comes to GI procedures. If you spend the appropriate amount of time studying and becoming well-versed in the guidelines, then you shouldn't have any issues passing the exam.
How has the CGIC™ credential helped you in your job/career?
Earning my CGIC™ credential shows that I have a level of expertise when it comes to GI coding, guidelines, and auditing. GI providers know they can contact me with any questions or concerns they have regarding guidelines and take comfort in knowing they will receive accurate information.
Who do you think would most benefit from the CGIC™ credential?
GI specialty coders and GI office managers would benefit most from earning their CGIC™. I feel that with there being so many guidelines to follow when it comes to GI procedures, it's important for the office staff of the GI suite to be educated on these guidelines to provide adequate information to their patients.
What resources do you use most to earn your continuing education units (CEUs)?
I use webinars, virtual conferences, and Healthcare Business Monthly magazine quizzes to earn my CEUs.
Latest posts by Lee Fifield
(see all)