Billing Multiple Behavioral Services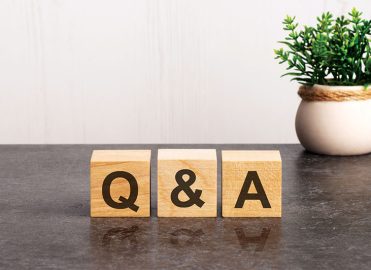 Is modifier 95 required on every code furnished via telehealth?
After reading "Take the Complexity Out of Behavioral Health Coding" in the June 2022 issue of Healthcare Business Monthly, a reader asked:
"If billing 96130, G0396, and 90791, would I use modifier 95 on all three of these procedure codes in addition to the U4?"
Answer:
Let's look at these codes and modifiers individually:
90791 Psychiatric diagnostic evaluation. Very few codes can be billed with a diagnostic assessment on the same date of service. Typically, the assessment includes the clinician's visit to assess, formulate (or begin to formulate) a diagnosis, and create a treatment plan (or at least next steps) based on the initial assessment. Providers who can furnish these services include medical doctors (although physicians usually use CPT® 90792 Psychiatric diagnostic evaluation with medical services or an evaluation and management (E/M) code), psychologists, nurse practitioners, clinical nurse specialists, and a variety of masters level providers (depending on the state and the payer).
96130 Psychological testing evaluation services … has very specific billing requirements that can only be performed by a qualified healthcare professional (PhD or PsyD). Psychological testing would NOT be done on the same date as a diagnostic assessment. This would be part of the treatment plan and scheduled after the initial assessment and plan (and after prior authorization).
G0396 Alcohol and/or substance (other than tobacco) misuse structured assessment (e.g., audit, dast), and brief intervention 15 to 30 minutes. Refer to the applicable local coverage determination to determine if Medicare allows this code to be billed with a diagnostic assessment.
Modifier U4 is a state defined modifier that describes the Medicaid level of care. Understand how U4 is permitted by referencing state Medicaid guidelines.
Modifier 95 may be added to telehealth-approved CPT® codes. Check Medicare, Medicaid, or the commercial payer's approved telehealth code list — they are NOT all the same. The payer will also have a policy and procedure regarding telehealth billing that should be adhered to for accurate billing. Some payers require a place of service 2 or 10 in addition to or in place of modifier 95.
I would expect this claim, on one date of service, to bill out as 90791-95. The other codes may not meet criteria on the same date of service, but I cannot say for sure without all the details of this visit.
---
Resources:
Clay, R. "Optum adopts APA's guide on billing for testing services." Oct 15, 2020. American Psychological Association Services, Inc.
APA, 2019 Psychological and Neuropsychological Testing Billing and Coding Guide
American Academy of Child & Adolescent Psychiatry, E/M and Psychotherapy Coding Algorithm
www.aapc.com/blog/85141-take-the-complexity-out-of-behavioral-health-coding
AMA CPT® 2022
Latest posts by Laurie Bouzarelos
(see all)