I Am AAPC: Wendy Cox, CPC, COC, CPMA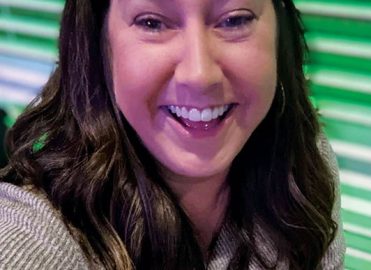 I am an outpatient coding specialist who codes interventional cardiovascular, outpatient, and same-day surgery charts. My experience is in facility coding in a large healthcare organization. While it may sound like I have followed my chosen career path from the start, it took me years to find my way into the healthcare field.
I graduated high school more than 20 years ago and enrolled in community college the same year. Since I had no idea what I wanted to do, I decided to enroll in the Associate in Art program offered, with plans to transfer to a four-year university, but ultimately got sidetracked. Eventually I quit school and started working full time at McDonald's and then a gas station. Still not knowing what I wanted to be when I grew up, I joined the United States Air Force and briefly served. After an honorable discharge, I went home to North Carolina as a single parent to raise my son.
Opening Doors
That's when I landed a job in a pharmacy, which opened the door to my career in healthcare. I went on to accept a position as a front desk receptionist at an internal medicine practice in 2005 and was quickly promoted to biller. As the only medical biller in the practice, I performed the billing, coding, and accounts receivable follow-up. I really enjoyed what I was doing and realized that I wanted to make a lifelong career of medical billing and coding. In 2009, I became a Certified Medical Coder through Practice Management Institute and worked as a physician billing specialist for a local hospital. In 2012, I accepted a position as a chargemaster analyst, and it was then that I realized I needed to pursue certification through AAPC. So, in 2013, I passed my first AAPC credentialing exam and became a Certified Outpatient Coder (COC®).
Planning Ahead
I accepted my first job as an outpatient coder in 2014 and have earned additional certifications since. I graduated from Rasmussen University in 2018 with an Associate of Science in Health Information Technology and recently enrolled in Rasmussen's Health Information Management Bachelor of Science program. One day I'd like to become a medical billing and coding instructor so I can share my knowledge and passion for the coding profession with others in the hope that they will develop the same passion. Without AAPC and the certifications they offer, I would not have been able to take my career to the level I have.
Keeping It Real
It wasn't until 2018 that I started working remotely. While working from home has its advantages, I discovered that a sense of isolation and loss of work-life balance comes with working by oneself. It has made me extremely appreciative of my employer and the several professional organizations I am involved with, including AAPC, that encourage networking and maintaining connections. For those just choosing this career, I want to say never give up, make a goal to learn at least one new thing every day, and just be yourself.
---
#iamaapc
We want to feature you in Healthcare Business Monthly! Tell us in fewer than 500 words why you became a member of AAPC, how your AAPC credentials have helped you in your career, and the best part of being an AAPC member. Send your story and a digital photo of yourself to iamaapc@aapc.com.
Latest posts by Lee Fifield
(see all)