Check Out These Changes to Outpatient CAR-T Coding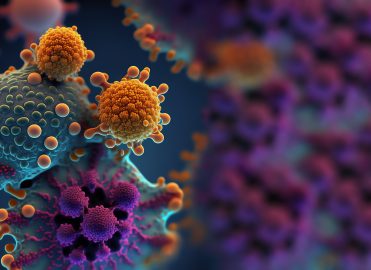 Billing updates aim to help physician offices get paid for CAR T-cell therapy.
The latest round of updates to HCPCS Level II coding clarifies outpatient billing requirements for chimeric antigen receptor (CAR) T-cell therapy, an often curative treatment that uses a patient's own genetically modified immune cells to fight cancer. The key takeaway is that Part B physicians now have a way to bill for the outpatient administration of CAR-T and actually get reimbursed.
What spurred the change? Medicare Administrative Contractors (MACs) have reported to the Centers for Medicare & Medicaid Services (CMS) that non-hospital-based physician offices are currently holding claims for CAR T-cell products due to the character length limitation of the Multi-Carrier System (MCS) — the Medicare Part B claims processing system used by a majority of Part B contractors to process Medicare claims related to non-hospital-based physician care.
Keep reading to learn about how the billing requirements for outpatient CAR-T have changed, and be one step closer to proper reimbursement for this potentially lifesaving therapy.
Brush Up on the Basics of CAR-T Billing
When CMS implemented the initial CAR T-cell therapy national coverage determination (NCD) 110.24 in 2019, it only allowed CAR-T claims in Part A inpatient and hospital-affiliate places of service (POS) that were Risk Evaluation and Mitigation Strategies (REMS)-approved.
Recognizing a gap in processing CAR-T claims in the Part B office setting, CMS published Medicare Learning Network (MLN) Matters® article MM12928 (revised Dec. 30, 2022) at the end of last year. Change request (CR) 12928 adds allowances for POS codes 11 (Office) and 49 (Independent Clinic) on CAR-T claims as long as the office or clinic is REMS-approved. The article also addresses the constraint in claims processing in the current MCS.
Peruse the Problem
Prior to the CR revision, issues with billing CAR T-cell product had to do with the number of dollar digits the MCS system allowed — the field length for the dollar amount in MCS is only seven digits (line item or total maximum is 99999.99), falling short of the eight or nine digits needed. Based on the current HCPCS Level II code descriptors, you should bill the CAR T-cell products as a single unit of one therapeutic dose, and the charges are more than $100,000.00 per dose. Since the HCPCS amounts for CAR-Ts have more than seven digits (i.e., Q2041 = 1 unit = $448,316.40), the system was rejecting claims.
See CMS' Solution
To avoid the character/digit limitation, CMS has instructed physician offices to bill multiple claims for fractional units for the same date of service and the same procedure using a new modifier. In other words, divide the Medicare-allowed total payment by 10 and bill in 0.1-unit fractions. You would then need to bill a total of 10 fractional units to reach the total Medicare-allowed payment amount of 1 unit. These calculations are price-dependent, so for certain CAR-T HCPCS Level II codes, you may need to submit five separate claims with 0.2 units on each claim.
Additionally, you'll need to append the bill with the following modifiers:
Modifier LU Fractionalized payment CAR T-cell therapy;
Modifier 76 Repeat procedure or service by same physician or other qualified healthcare professional; and
Modifier KX Requirements specified in the medical policy have been met.
Be sure to include all three modifiers on any Part B CAR T-cell claim. New HCPCS Level II modifier LU is effective retroactively for use on claims with dates of service on or after Jan. 1, 2022.
Delve Into the Details of MAC-Specific Guidance
Palmetto GBA, MAC for jurisdictions J and M, and First Coast, MAC for jurisdiction N, provide the following clarifications and example:
The total payment for the CAR T-cell products will be divided by 10 and the provider will need to bill in 0.1-unit fractions. The provider will need to bill a total of 10 fractional units to reach the total Medicare allowed payment amount or one (1) complete unit, except as follows:
Providers billing $499,999.99 or less would submit five claims for 0.2 fractional units per claim, for one (1) complete unit.
For claims priced over $500,000.00, providers would bill 10 claims for 0.1 fractional units per claim.
The total units for fractions billed shall not exceed one (1) unit.
All claims for fractional units shall be billed with HCPCS modifier LU.
CPT® modifier 76 should also be used to bill for all subsequent fractional units to avoid duplicate claim denials.
Claims for fractional units billed without HCPCS modifier LU will be denied.
Example:
CAR T-cell product allowed payment per one unit (1.0) is $445,000:
Claim 1 — 0.2 units = $89,000.06
Claim 2 — 0.2 units = $89,000.00
Claim 3 — 0.2 units = $88,999.99
Claim 4 — 0.2 units = $88,999.98
Claim 5 — 0.2 units = $88,999.97
Note: Each fractional unit would be billed on a separate claim (see below). Contractors shall only pay up to one (1.0) unit per HCPCS code. Anything above one (1.0) unit will be denied.

You'll find that the guidance by other MACs, such as WPS Government Health Administrators (jurisdiction 5 (J5) and jurisdiction 8 (J8)) and Novitas (jurisdiction H and jurisdiction L), mirrors that outlined above.
Resources:
Latest posts by Stacy Chaplain
(see all)