How to Interpret EOBs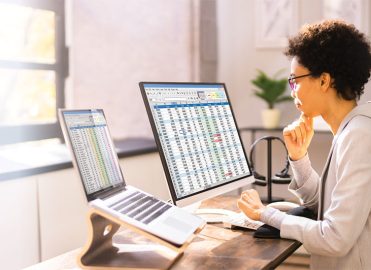 Improve your claim rejection and denial rates by learning the lingo.
The answer to the common question "Why was my claim denied?" can almost always be answered by looking at the payer's Explanation of Benefits (EOB). Many billers don't pay close enough attention to their payers' remittance advice, though. This may be why, according to Yvonne Dailey, CPC, CPC-I, CPB, the healthcare industry loses more than $1 million annually through denials and rejected claims alone.
"It is so important that you look at everything on the EOB, and I find that the most important page is probably the last one," Dailey said.
At REVCON, an AAPC boutique conference held virtually Feb. 7-8, Dailey, owner of Dailey Billing Services, Inc., presented a session on "How to Interpret EOBs." She explained what the various remittance codes on EOBs mean and how to use that information to correct or appeal claims.
Know the Difference Between a Denial and a Rejection
The first thing an EOB tells you is whether the claim was rejected or denied. According to Dailey, 70 percent of denials can be overturned, and 90-93 percent of rejections are data entry errors and, therefore, preventable. Besides data entry errors, other common causes for claims to be rejected, delayed, or denied include:
Not performing insurance verification
Missing or misuse of modifiers
If you do not correct errors in rejected claims or appeal denied claims, you are leaving money on the table, Dailey said.
Electronic Healthcare Business Monthly subscribers: Click on the link in your electronic magazine and watch a video clip as Yvonne Dailey, CPC, CPC-I, CPB, analyzes a sample EOB during her REVON session "How to Interpret EOBs."
Learn the Language
External code lists payers use on remittance advice include claim status codes, error reason codes, and many more. The claim adjustment group codes (CAGC) categorize payment adjustments as follows:
CO – Contractual Obligation
OA – Other Adjustment
PI – Payer Initiated Reduction
PR – Patient Responsibility
CARCs
Claims adjustment reason codes (CARCs) are the most common codes you will see on EOBs. CARCs describe why a claim or service line was paid differently than billed. These codes begin with an alpha character CAGC.
For example, the following are contractual obligation CARCs:
CO4 The procedure code is inconsistent with the modifier used.
CO29 The time limit for filing has expired.
POP QUIZ:
Q: Can you fight a CO29?
A: If you can prove that you submitted that claim within timely filing, yes. Many clearinghouses can generate that letter for you, according to Dailey.
CO39 Services denied at the time authorization/pre-certification was requested.
CO45 Charge exceeds fee schedule/maximum allowable or contracted/legislated fee arrangement.
CO97 The benefit for this service is included in the payment/allowance for another service/procedure that has already been adjudicated.
CO140 Patient/Insured health identification number and name do not match.
PR100 Payment made to patient/insured/responsible party.
POP QUIZ:
Q: You billed the insurance $1,000 and the EOB says that a check for $500 has been sent to the patient. Do you bill the patient $500 or $1,000?
A: If the provider doesn't have a contract with the payer (nonparticipating or out of network), they are entitled to their entire fee, $1,000.
PR187 Consumer Spending Account payments (includes but is not limited to Flexible Spending Account, Health Savings Account, Health Reimbursement Account, etc.)
If you get a PR187, Dailey advises not to balance bill the patient until after you receive payment from the patient's spending account. This will prevent the patient from overpaying and save you the trouble of having to issue a refund check to the patient.
RARCs
Remittance advice remark codes (RARCs) provide explanation for an adjustment already described by a CARC or convey information about remittance processing. There are two types of RARCs: informational (alerts) and supplemental (to CARCs).
Examples of RARCs are:
M15 Separately billed services/tests have been bundled as they are considered components of the same procedure. Separate payment is not allowed.
M20 Missing/incomplete/invalid HCPCS.
M24 Missing/incomplete/invalid number of doses per vial.
N19 Procedure code incidental to primary procedure.
The external code list is published at www.x12.org. "I like to create my own list because I can use that to educate my staff, educate my providers, and so forth," Dailey said. Another good reason to do this is because the codes may vary by payer, and payers update them throughout the year.
Was Your Claim Denied?
A denied claim did not meet the payer's coverage criteria (e.g., local coverage determination, coding, code edits). Denied claims are considered after the coverage determination and, therefore, have appeal rights. "If you can appeal something, appeal it!" Dailey said. Make sure to review the payer's remittance for their appeal process (on that ever-important last page). "If you read the back of your EOBs, they will tell you the time frame for a corrected claim, an appeal, etc.," Dailey said.
Some denial codes include:
CO50 These are non-covered services deemed not medically necessary by the payer.
CARC CO50 signals your practice management system (PMS) to write off the claim. However, Dailey said, "sometimes a CO50 is not a write-off." Wrong diagnoses codes are often the culprit for CO50 denials. Dailey provided this example:
We had an endocrinologist who would give out flu shots every year. Because of his specialty, his patients' primary diagnosis was always diabetes. He couldn't figure out why he was losing money every time he gave a flu shot. In running a report, we were able to determine that these claims were being denied with a CO50, and the PMS was writing them off. The payer was saying that a diabetes diagnosis does not prove medical necessity of a flu shot. To overturn these denials, it was a simple matter of pointing the correct diagnosis codes to the appropriate services.
Reasons to appeal a denied claim include:
Previously denied/closed as "exceeds filing time"
Previously denied/closed for "additional information"
Previously denied coordination of benefits (COB) information
Resubmission of corrected claim
Previously processed but rate applied incorrectly
Resubmitted prior
Bundled service
Things you can't appeal:
Patient cost-sharing
Benefit limitation
Benefit exclusion
Membership issues
Was Your Claim Rejected?
A rejected claim did not have the necessary information to determine coverage. You cannot appeal a rejected claim, but you can correct the information and resubmit the claim. Dailey recommends fixing the claim in the PMS and then resubmitting it to the clearinghouse. This will ensure the information in both systems match.
Some rejection CARCs include:
PR26 Expenses incurred prior to coverage.
PR27 Expenses incurred after coverage terminated.
For a PR27, you should send a letter to the patient asking for their new insurance information. If the patient didn't have insurance at the time of service, you should bill the patient for the full amount. "This is why it's so important that we do the insurance verification prior to seeing the patient," Dailey said.
Dailey recommends the front desk does the following to help prevent claim rejections:
Review intake forms to ensure the information is accurate, and update as needed.
Make sure patients sign the practice's financial policy.
Make a copy of the patient's insurance card, front and back (each visit).
Make a copy of the patient's ID, front and back (each visit).
Check to make sure all forms are signed and dated.
Collect copays, deductibles, and or coinsurance prior to the visit.
Document start and end dates for insurance carriers.
Review returned mail for changes of address notification.
Taking these steps will greatly reduce the number of rejected claims you receive.
Auditing Rejections, Delays, and Denials
When you get a denial, put the code in your PMS, Dailey advises. This simple step will allow you to run reports off those codes. Dailey also recommends creating a chart for your denials and rejections and the reasons. Things to include:
CARCs
Description/reason
Reason category
See Table A for Dailey's sample chart. Dailey runs EOB reports weekly and monthly for new doctors. This helps her to understand whether coding, eligibility, or something else is causing claim rejections or denials. She also uses her charts for educating providers. Make staff and/or carriers accountable, develop a corrective action plan, and establish benchmarks for improvements, Dailey advises.
Table A: Keep track of the remittance codes you get from payers.
CARC
Description
Reason Category
CO97
Benefits included in payment/allowance for another service
Global
CO104
Managed care withholding
Informational
CO4
Procedure code is inconsistent with modifier or modifier is missing
Coding
PR26
Expenses incurred prior to coverage
Eligibility
OA23
Impact from prior payer adjudication
including payments and or adjustment
Adjustment
Dailey's Tips for Working Claims
In conclusion, Dailey says the best way to prevent denials, rejections, and payment delays is to do the following:
Know the denial codes.
Use notes in your PMS.
Document all communication with carriers (date, time, contact).
Put the denial codes in your PMS, so you can run reports.
Audit your EOBs.
The most important thing is to not take rejection personally, Dailey said. If you have a clean claim, and you've gone through your edits, and you know what they are, it's literally one computer to the other computer.
EOB FAQs
Yvonne Dailey, CPC, CPC-I, CPB, responded to attendee questions during her session "How to Interpret EOBs" at REVCON. Here are a few of the questions she answered.
Q: Can you ever appeal a patient responsibility (PR) code?
A: It depends on the situation. Dailey provided an example of a time when a patient went to her doctor for an IUD to help control excessive menstrual bleeding. The payer declined the claim because her plan didn't cover birth control. However, the IUD wasn't being used for birth control. In this case, you could appeal based on medical necessity.
Q: Why do payers send the check to the patient when the provider is non-participating?
A: Because the doctor does not have a contract with the insurance. The contract is between the insurance and the patient.
Q: Should we always follow the EOB or should we balance bill?
A: That's a loaded question! You should follow what's on your explanation of benefits (EOB). Whether you can balance bill will depend on the remittance advice. For example, if it is a PR27 Expenses incurred after coverage terminated, then you will balance bill for the full amount (unless it's a Medicare or Medicaid patient, in which case you cannot balance bill).
Latest posts by Renee Dustman
(see all)