Now Is the Time to Invest in Your Internal Audit Process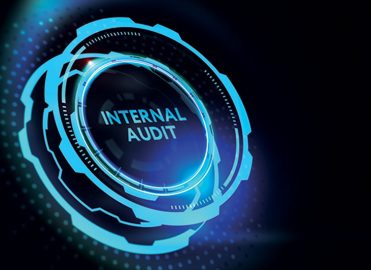 A streamlined workflow results in increased productivity and an effective audit program.
Internal review processes have been gaining momentum for more than a decade as a way to gauge the strengths and weaknesses of documentation and billing practices. Frequent changes in healthcare needs along with evaluation and management (E/M) guideline overhauls within the past three years have created a clear message: If you haven't implemented an efficient internal auditing process yet, now is the time.
Manage Risk
Internal audits play a vital role in helping healthcare organizations identify and manage risk areas. An effective audit plan should define the approach and systematic standards to protect the organization against the impact of regulatory noncompliance by providing an instrument to:
Review quality of care provided to patients;
Determine if organizational policies are current and effective;
Optimize revenue cycle management; and
Defend against federal and payer audits, malpractice litigation, and health plan denials.
A well-organized audit plan includes access to and utilization of a healthcare auditing platform.
Ditch the Manual Review Process
While manual performance of internal healthcare audits was the standard once upon a time, technology has blessed us with options for improved processes. The outcome of this innovative workflow is improved auditing efficiency, reduced turnaround time, and prioritized focus, so you can develop action plans customized to fit the individual needs of your organization. Key features among many available platforms include:
Integration with existing electronic health record (EHR) systems
Automated audit case sample selection
Automated reporting and scoring methodology to create clean, professional reports
Analysis of billing trends at an organizational and national level
Customizable data reviews and markers
Customizable templates to ensure consistent language across audit staff
Cloud-based secure remote access
Real-time insight of internal revenue trends
Each of the mentioned functions is equally important when determining which platform is right for your team and should provide you total oversight of your entire audit program. Be advised that not all platforms are created equal. While some offer the ability to create standardized templates and reporting, not all will eliminate the work of selecting a proper audit sample or work cohesively with your EHR. Without proper research and consideration, you may find yourself invested in a platform that does not meet the needs of a high-functioning audit work plan.
Analyze, Plan, Investigate
If you're wondering whether you should take the leap and invest in a healthcare auditing platform or reconsidering the platform you are already using, think about the benefits you will gain. The manual audit process is laborious and outdated. A successful internal audit program is achievable with proper up-to-date resources. It's time to join the ranks of healthcare organizations with established, highly successful audit plans and do away with old methods. Most of the reputable companies who offer these platforms will schedule demos to see first-hand all that their product has to offer. Network with other compliance leadership. Find colleagues who are using a platform and inquire about the pros and cons from those who are giving unbiased feedback. There's no time to waste when it comes to revenue cycle integrity.
---
Resources:
Healthicity All-in-One Healthcare Compliance Software: www.healthicity.com/solutions/compliance/software-management
MDaudit Enterprise: www.hayesmanagement.com/project/mdaudit-overview-brochure
Streamline Health eValuator Revenue Integrity Optimization: https://streamlinehealth.net/evaluator
Latest posts by Kasandra Bolzenius
(see all)