CMS Updates Drug Spending Dashboards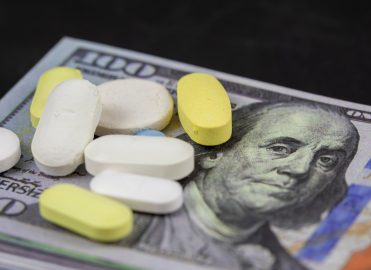 Review the rationale behind the legislation and learn the reason for the update.
The Centers for Medicare & Medicaid Services (CMS) recently released its seventh annual update to the Drug Spending Dashboards to include data for 2021 as the agency continues to implement the Inflation Reduction Act.
What Is the Inflation Reduction Act?
The Inflation Reduction Act kicked off the Medicare Drug Price Negotiation Program, which enables Medicare to negotiate drug prices for brand-name Medicare Part D Drugs that don't have competition. This, combined with financial incentives, compels drug manufacturers to find innovative ways to remain competitive, thus lowering the cost of the most expensive drugs on the market.
This is not a new concept, as the Department of Defense, Department of Veterans Affairs, and the Indian Health Service have had the power to negotiate drug prices for their health programs for several decades. However, now that Medicare can negotiate price also, the more than 5 million Medicare patients who struggle to afford their medication will face more manageable costs.
What Are the Drug Spending Dashboards?
These dashboards are online tools that analyze drug spending trends. Access to this information allows patients, policymakers, and other stakeholders insight into changes to Medicare Part B, Medicare Part D, and Medicaid prescription drug spending. This kind of visibility into trends helps consumers make informed decisions about their healthcare and allows policymakers to identify opportunities to negotiate better prices.
Both the Medicare Part D and Medicaid dashboards are free to the public. Users can filter and explore the data based on various criteria, such as drug type, geographic location, and time period. Interactive charts and graphs help turn tricky data into more manageable content.
For access to these dashboards, visit cms.gov.
What Does the Update Include?
The most recent update incorporates data from Jan. 1, 2017 to Dec. 31, 2021. The biggest takeaway from this update is that the information added to the dashboard will not be utilized by the Medicare Drug Price Negotiation program.
This is because the first 10 Part D drugs selected for 2026 negotiations are based on Part D expenditure data between June 2022 and May 31, 2023. Medicare will later select and negotiate 15 more Part D drugs for 2027, 15 more Part B or Part D drugs for 2028, and 20 more Part B or Part D drugs for each year after that. In other words, the information recently added to the dashboards does not represent a time period the program will analyze for initial negotiations.
What's the Purpose of the Update?
As CMS continues to implement the new prescription drug law, it will continue updating the Drug Spending Dashboards annually for the sake of transparency and accountability, while providing the public with comprehensive data on Medicare and Medicaid drug spending trends.
To learn more about changes in Medicare, Medicaid and the Children's Health Insurance Program, and Health Insurance Marketplace as a result of the Inflation Reduction Act, check out CMS Fact Sheet "The Inflation Reduction Act Lowers Health Care Costs for Millions of Americans."
---
Resources:
https://aspe.hhs.gov/reports/medicare-prescription-drugs
https://www.cms.gov/newsroom/fact-sheets/inflation-reduction-act-lowers-health-care-costs-millions-americans
https://www.cms.gov/Research-Statistics-Data-and-Systems/Statistics-Trends-and-Reports/Information-on-Prescription-Drugs
Latest posts by Lara Kline
(see all)