I Am AAPC: Belinda Caballero, MBA, CPC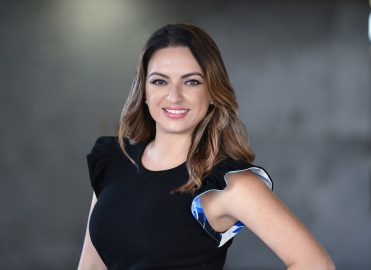 I always knew I wanted to work in the medical field; I just wasn't sure which aspect I wanted to concentrate on. After I graduated as a cardiovascular and X-ray technician in 1998, I took the Florida state exam to become a licensed X-ray technician and began working in healthcare. Throughout the next several years, I also worked as a phlebotomist, a medical assistant, a front desk assistant, and, in 2006, as a practice manager and medical biller. It was then that I knew I was where I wanted to be.
I forged ahead to receive my Certified Professional Coder (CPC®) certification and, in 2012, my Master of Business Administration in Healthcare. I went on to successfully open my own billing company, and I have been coding, billing, conducting and speaking at seminars, providing insurance contract services, and providing revenue cycle management consultation ever since. I cannot imagine doing any other job.
In Good Company
When I opened my billing company, I wanted my clients to feel confident that the person providing their coding was knowledgeable; after all, coding/billing is their bread and butter. The billers and coders in my company are required to have an AAPC certification when they are hired or obtain one within the first three months of employment, and my clients appreciate that. I offer my clients security and confidence in knowing that our staff is well equipped and trained to perform their jobs effectively and efficiently. Employing certified professionals exclusively has allowed for a high level of excellence in the services my company provides.
Making the Most of Membership and Resources
In my opinion, AAPC has the best certification programs in the medical billing industry, so when I decided on my career path, becoming a member was a no-brainer. AAPC offers great lessons, support, and knowledge. There is always valuable information in the forums and at local chapter events, and I love Healthcare Business Monthly magazine because it always has relevant information on healthcare topics and recent changes. I like to take advantage of the free information, webinars, workshops, learning tools, and access to industry-related continuing education units (CEUs), as well.
Healthcare is an ever-changing industry, and it's essential to keep up to date; success in this industry requires healthcare professionals to stay current in every aspect. For this reason, my staff and I attend conferences and seminars and subscribe to multiple industry magazines to keep current with changing trends and technologies. I encourage everyone to make the most of the resources out there.
---
#iamaapc
We want to feature you in Healthcare Business Monthly! Tell us in fewer than 500 words why you became a member of AAPC, how your AAPC credentials have helped you in your career, and the best part of being an AAPC member. Send your story and a digital photo of yourself to iamaapc@aapc.com.
Latest posts by Lee Fifield
(see all)