Train Your Auditors to Think Clinically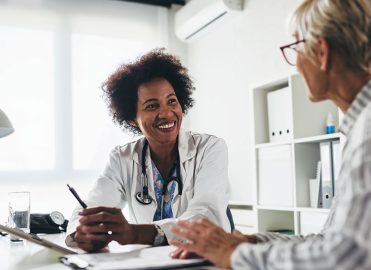 Everybody wins when you bridge the divide between auditors and providers.
Whether you're a medical auditor, coder, or other healthcare professional, you've probably heard some form of this conversation in a provider's office:
Physician: "I'm not an auditor!"
Auditor: "Well, I'm not a doctor!"
Both statements are true: Most auditors are not trained clinicians and most clinicians are not trained auditors. There are several things that managers can do, however, to help their auditors (and coders) see things from a clinical perspective. With the proper training, you can give your auditors the clinical skills they need to complete their audits and provide meaningful feedback to physicians that produces optimum results.
Provide Auditors With the Proper Tools
Auditing without the proper tools is like trying to build a house without tools — it's not going to go well, if at all. Current code books and coding software are a must. Anatomy, terminology, and pathophysiology knowledge is also crucial for clinical auditors. But an auditor who can decipher clinical notes is invaluable.
To learn the language, it helps to narrow the vocabulary by focusing on a particular medical specialty. If an auditor has an interest in gastroenterology, for example, have them focus on those disease processes, work with a gastrointestinal (GI) clinician, take a deep dive into their documentation, ask questions, read associated materials, and watch webinars that are GI related. They can also check into the GI specialty societies for free resources and study to become a specialist.
Focus on Documentation
When physicians get busy, documentation may get pushed to the back burner. This is where clinical auditors can be of great importance. It's important for a physician's records to be complete, concise, and relevant. When taking a deep dive into documentation, clinical auditors should ask themselves these questions:
What was the intent of the visit?
What observations did the physician make? Why were those observations notable?
What actions were taken? What plans were devised? Options discussed?
What were the reasons for taking those actions?
If documentation is incomplete, it's the clinical auditor's job to query the provider for the required information.
Understand the Medical Record
Let's look at an example: Medical record documentation states that the provider ordered an a1c lab test; however, the record does not show a diagnosis of diabetes, a previous glucose test, or complaints of signs or symptoms suggestive of diabetes.
In this case, the auditor should question whether the test was medically necessary. If the auditor does not know what an a1c lab test is, however, it may not come into question at all. Without a relative diagnosis attached to the a1c test, the claim will be denied.
For each encounter, the provider should document an assessment, clinical impression, and/or diagnosis. This information may be clearly stated or implied throughout the note. It's the word "implied" that causes problems for auditors. It's not within a coder's purview to question the clinical knowledge of a provider or to change a diagnosis based on evidence in a note. Nor should they ask leading questions that a provider can use to document something just to get the claim paid. In this example, the auditor should simply ask what sign, symptom, or diagnosis led to the order of the a1c.
To qualify as a problem addressed (or managed), the provider must evaluate or treat the problem. A simple note that another professional is managing the problem does not count as "addressed." Therefore, if the medical record documentation states "patient has hypertension," the auditor must then figure out if the problem was evaluated or treated at that visit. This information may be documented in the exam as the patient's blood pressure findings when their vitals were taken. It could also be documented in the history, indicated with a statement such as, "The patient is keeping a blood pressure log at home." If the auditor can't find information to support the diagnosis, then they can't count it toward the level of service.
Use the 3-Pronged Approach
In 2021, AAPC Audit Services came up with a three-pronged approach to use when training auditors and clients on how to think clinically. Here are examples for how you can use this approach when training your auditors.
1. Understand the Patient
Age – How old is the patient? Age factors into the risk portion of medical decision making (MDM). For example, a teenager with a splinter embedded in their skin is likely easier to treat than a newborn with the same issue.
Reason for the visit – Look beyond the chief complaint. The patient history tells the full story. Has the splinter been embedded long? If so, there could be a potential risk of infection. Where is the splinter? Some anatomical locations are harder to get to than others, or pose possible nerve damage.
Past family social history (PFSH) – Is the patient on medications that could add risk? An anticoagulant, for example, could cause the patient to bleed more when the splinter is removed. Are there any diseases that could be impacted by this pesky splinter? What if the patient has had a transplant? They could be on drugs to suppress the immune system, causing them to be at greater risk of infection. Smoking and drug abuse may also complicate the procedure.
2. Understand the Problem
Acuity – Just how bad is the problem? Obviously, a patient with a severed hand is more critical than a patient with a splinter. Many diseases aren't as obvious, however, and may be chronic, acute, or both.
Severity – The severity of the problem may not always be stated in layman's terms, so clinical auditors often have to be detectives. Look at the patient's vital signs. Is their blood pressure high? Are they running a fever? Is their white blood cell count up? What is their pain scale? All these indications could be a sign of a more complex problem that the provider has failed to illustrate.
Comorbidities – Some diseases may affect the problem and some may not. It's best to train providers to document how reported conditions affect the problem for which the patient is being seen, but this is frequently missed.
Differential diagnoses – Although problems that are not definitive shouldn't be coded, they may provide clues to the provider's clinical thought process. For example, if a patient comes in with a scalp laceration, the provider may question the patient about dizziness, frequency of falls, or abuse or neglect. In other words, the provider is looking for anything that may have contributed to the laceration.
3. Understand the Risks
Assessing risks – What are the risks if the patient is or isn't treated? A urinary tract infection (UTI) in a healthy 20-year-old is different than a UTI in a senior. Many elderly people can have alterations of mental status with UTIs, so their treatment may be very different.
Over-the-counter medications – Taking medications incorrectly adds to a patient's risk level. Look for clues in the documentation such as a patient being prescribed a medication and instructed to take it separately from their insulin. Or, the patient was given information regarding the use of antibiotics with birth control pills.
Complicating problems – Surgery almost always complicates matters. If the provider doesn't mention any potential complications other than the usual risks of surgery (infection, bleeding, etc.), than the risk is low. If the patient needs additional testing, like an electrocardiogram (EKG), that's an indication that this patient's risk is high for complications due to surgery.
Social determinates of health (SDOH) – We've heard a lot about SDOH since 2021 when the American Medical Association incorporated them into MDM. Auditors may need to review the patient's social history and elsewhere to find this information. Is the patient experiencing homelessness? If we look at our splinter example, a homeless patient with a splinter may not have sought care until the wound became infected. They also may not be able to take medications or return for follow-up. Patients with current tobacco, alcohol, or drug dependencies are at more risk than nondependent patients. These are all risk factors that could affect a patient's outcome.
Educate Providers
A thorough review of the medical record takes time, but auditors can work smarter by presenting the examples in this article to their providers in an educational session. Explaining what information is missing and why it's needed will help providers improve their clinical documentation. Be ready with helpful suggestions that won't add to a provider's time, such as an electronic medical record (EMR) template that assists the provider with missing documentation elements, or tools that can help with consistency. If claims are being denied due to insufficient documentation, show the provider the missed revenue and explain how to fix it. The objective is to identify and remedy the deficiencies, eliminating the number of case-by-case queries.
Cultivating a learning environment between auditors and providers is essential for smooth business operations and excellent patient healthcare. Providers can teach auditors to think clinically, and auditors can teach providers to think like an auditor. A spirit of learning helps ensure patients receive quality care and providers are properly reimbursed for their work.
Listen to Lori Cox discuss this article and get a chance to ask her questions at AAPC's Social Hour on Facebook Live, May 10, 11 a.m. MT.
---
Resource:
www.aapc.com/blog/85880-capture-the-complete-clinical-picture-with-precision