COVID-19 Vaccine Coding Gets Major Overhaul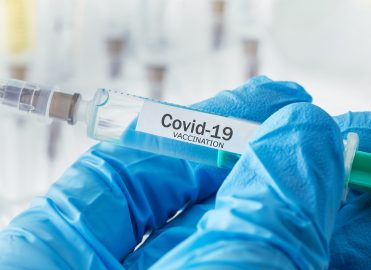 6 new COVID-19 vaccine administration codes added.
The American Medical Association (AMA) has released several new vaccine administration CPT® codes and revised existing booster codes. These immediate changes are in response to the U.S. Food and Drug Administration (FDA) recently updating its recommendations for COVID-19 vaccines.
COVID-19 Coding Changes at a Glance
The code additions and revisions below are effective April 18, 2023, to match the FDA update to its emergency use authorizations for monovalent versions of the COVID-19 vaccines manufactured by Pfizer-BioNTech and Moderna. The code changes apply to the bivalent vaccines.
CPT® added administration codes 0171A (first dose) and 0172A (second dose) for the Pfizer vaccine for patients ages 6 months to 4 years. You will continue to use 0173A for the third dose administration. Code 0174A is one of several existing codes that received a descriptor change from "booster dose" to "additional dose" as part of this update. The related supply code is 91317.
New admin code 0151A (single dose) pairs with Pfizer vaccine supply code 91315, which is appropriate for patients ages 5 to 11 years old. The descriptor for related code 0154A is changed to reflect the new terminology of an additional dose rather than a booster.
Another new admin code is 0121A (single dose), which is reported with Pfizer vaccine supply code 91312. Providers use this vaccine for patients 12 years and older. The descriptor for related admin code 0124A is also changed to indicate that it is an additional dose.
New admin codes 0141A (first dose) and 0142A (second dose) are used with Moderna vaccine supply code 91314, which providers now may use for patients ages 6 months to 11 years. The descriptor for admin code 0144A is changed to indicate that it is an additional dose.
CPT® also updated the descriptors for two other codes to change the term booster to additional dose. First is admin code 0134A (now appropriate for patients 12 and older), which pairs with Moderna supply code 91313. Second is 0164A, which providers use for patients 6 months to 5 years of age. The related Moderna supply code is 91316.
To help you understand how to apply these new codes, including in cases where patients have a mix of monovalent and bivalent vaccines, see the CPT® Assistant Special Edition: May Update.
Watch for Deletion of These Codes
FDA rescinded the emergency use authorizations for the original monovalent COVID-19 vaccines, so expect to see the codes for these vaccines deleted in the future: 0001A-0004A, 0011A-0013A, 0051A-0054A, 0064A, 0071A-0074A, 0081A-0083A, 0091A-0094A, 0111A-0113A, 91300, 91301, 91305-91309, 91311.
Latest posts by Deborah Marsh
(see all)