Cigna Updates Modifier 25 Payment Policy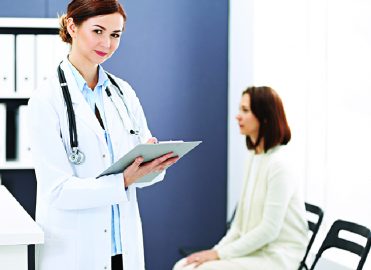 Find out what you must do to get significant, separately identifiable E/M services paid.
The Cigna Group recently updated its reimbursement policy for modifier 25. Effective May 25, if you are billing this health insurance company for an evaluation and management (E/M) service and a minor procedure, you may need to do more than append modifier 25 to the E/M code.
Proper Use of Modifier 25
Generally, regardless of payer, E/M services performed during appointments for minor office procedures are not separately billable. The use of modifier 25 Significant, separately identifiable E/M service by the same physician on the same day of the procedure or other service overrides the bundling edit so the provider can be reimbursed for both the E/M service and the minor procedure. The E/M service must be, as the modifier indicates, significant and separately identifiable from the minor procedure.
The provider's documentation should indicate the medical necessity for the separately identifiable E/M service performed during the minor procedure. As a rule, however, you don't need to submit this documentation with the claim unless the payer requests it. Cigna is now requesting it.
New Requirements for Modifier 25
Cigna wants the office notes supporting the use of modifier 25 each and every time you are separately billing an E/M established patient office or other outpatient visit (CPT® codes 99212, 99213, 99214, 99215) and a minor procedure performed in the same session.
"The E/M line will be denied if Cigna does not receive adequate documentation to support that a significant and separately identifiable service was performed," the insurer writes in their reimbursement policy. "The documentation should be submitted with a cover sheet indicating the office notes supports the use of modifier 25 appended to the E/M code."
What's more, the documentation must also follow the right documentation guidelines. "E/M services provided must meet the criteria as defined in the current CPT® E/M guidelines for code section 99202 – 99215 and 1997 CMS documentation guidelines," the insurer has added to its reimbursement policy for modifier 25.
The Industry Reacts
Industry stakeholders are not happy about Cigna's policy update for modifier 25, and are speaking out. The American Medical Association and other physician and healthcare professional organizations sent a letter to Cigna urging the insurer to "immediately rescind" the policy because of its "negative impact on practice administrative costs and burdens across medical specialties and geographic regions, as well as its potential negative effect on patients."
Notification 5/23/2023: Cigna will delay the implementation to require the submission of documentation to support the use of modifier 25 when billed with E/M CPT® codes 99212 – 99215 and a minor procedure. Cigna will continue to review for future implementation.
---
https://static.cigna.com/assets/chcp/secure/pdf/resourceLibrary/clinReimPolsModifiers/Notifications/Modifier_25_Significant_Separately_Identifiable_Evaluation_and_Management.pdf
Latest posts by Renee Dustman
(see all)