AAPC's HEALTHCON 2023 Convenes in Nashville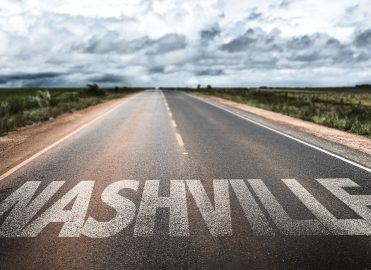 The four-day event begins with a conference welcome from the CEO.
Today, at AAPC's HEALTHCON 2023 in Nashville, Tennessee, CEO Bevan Erickson officially began the four-day event with his Conference Welcome. "Healthcare, without a doubt, is one of the most crucial and impactful industries in the world," he said. It's a major employer in the United States, responsible for the well-being of countless lives, and plays a major role in our economy. It is also complex, highly regulated, and full of enormous challenges. "That's why AAPC has a simple purpose: to help individuals and organizations, both, navigate and succeed within healthcare," he said.
AAPC sits at the crossroads of healthcare payment and delivery. Central to all that is going on. Advancing the business of healthcare by elevating its efficiency and its quality. "As AAPC has grown, we find ourselves kind of split between supporting industry professionals or individuals and their respective healthcare organizations, or employers," Erickson said. "What's interesting is that, when you look at the needs of both, they follow closely with the hierarchy of needs. We believe we are supporting those needs."
AAPC Platform
AAPC is many things: a member association; a credentialing body; an educational institution; a trusted authority; a publishing house; an event organizer; a software as a service (SAS) and data vendor; and a service provider. And, looking to the future, AAPC will also offer benchmarking and accreditation.
"We started as an organization with one role," Erickson said. Thirty-five years later, the company has expanded and is now "witnessing exponential growth." The company now has more than 240,000 members and three global offices. "AAPC will surpass a quarter of a million members in a few months," Erickson said. "And it's now far and away the largest association on the business side of healthcare."
Erickson said the company has big plans for its coding software Codify, with development work focused on artificial intelligence and automation. The company just announced that it is releasing a historical code set beta version. This update will allow the user to toggle between current and previous years of code sets and all associated data, from codes to crosswalks.
Like a kid in a candy store, Erickson talked about how AI and automation will enable the company to create an entirely new experience for users.
The Digital Revolution
Erickson also announced that the company plans to move to a fully electronic proctored exam model, which exams held at in-person testing centers, as well as online in the United States. "This year, we are also beta testing the use of e-books in certification exams," he said.
The company is also working on a new assessment platform that will allow coders to attain levels of accuracy to distinguish themselves from their peers. According to Erickson, the platform will also allow employers to benchmark their teams, cross train staff, match education to a specific individual or department need, and measure the return on investment and effectiveness of their employees.
AAPC is also adding audio to its specialty newsletters, starting with the Tech & Innovation in Healthcare newsletter.
The Future of AI
Erickson then launched into a show and tell of what ChatGPT can do and how AI will change everything. He demonstrated how the program can create and code medical charts, create exam questions based on redacted notes, and more. He also showed that the AI is not yet to be trusted without human intervention. It gets things wrong, and it refuses to concede. "This is currently ChatGPT's greatest problem," Erickson said. "When it's wrong, it will try to convince you that it's right." To date, it cannot pass an AAPC exam.
That was good news to attendees. Many medical coders have voiced fears of losing their jobs to AI. "Technology can always be intimidating and scary at first because it's new, disruptive, and gets us out of our comfort zones," Erickson said. Although Erickson believes there will always be a need for coders and billers, their roles will change.
"The pace of technology with particular attention on AI right now is incredible," Erickson said. "And our industry is set to be one of the largest benefactors. I encourage this audience to learn it as quickly as that can and as fast as they can."
On With the Show
Following Erickson's Conference Welcome, a general session enabled virtual and in-person attendees to ask questions about evaluation and management guidelines for office visits. The panel was made up of a physician, a coder, an auditor, a payer, and a representative from the American Medical Association.
Afterwards, a welcome reception was held in the exhibit hall.
Latest posts by Renee Dustman
(see all)