Best Practices for Communicating Coding Guidance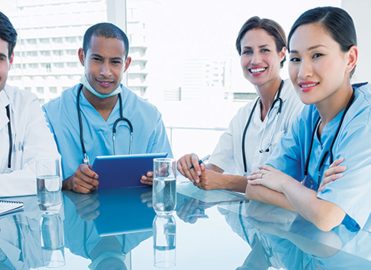 Resolve ambiguous rules and regulations to improve office morale.
Have you ever provided education to a physician only for them to get angry because they were told something different by another educator? Medicare regulations are sometimes difficult to understand and have many gray areas open to interpretation. These regulations also change frequently. As such, it's very difficult to keep everyone in the office on the same page. What can you do to mitigate this issue? In this article, we'll determine where to get your guidance and how best to communicate it.
Go to the Source
Depending on the size of your organization, you might have multiple people who connect with providers to assist them with their documentation and coding. You can't send everyone to the same seminars, webinars, and other educational opportunities — that would be very expensive. But you also shouldn't blindly follow one person's advice.
It's imperative that the sources on which you base your organization's policies are from state and federal regulatory guidance. It's also important that your sources are high up on the food chain, so to speak. The food chain for Medicare regulations looks like this:
AAPC, specialty associations, and credible news outlets are great places to learn of important changes in our industry, and they do a great job of interpreting the guidelines, but they are not on the top of the food chain. When developing office policies and educating providers, always have the official sources on hand to back up your statements.
Best Practices Reap Rewards
One way my office found success in getting everyone on the same page with all the Medicare regulations was to have a representative from each group that educates our providers attend a weekly meeting. In this meeting, topics are discussed that have come up where there is a difference of opinion or questions. The issue is researched using the above resources and discussed. A tip sheet or guidance memo is then written and distributed to staff.
This practice has helped everyone in my office get on the same page. As a result of our improved communication, we have experienced the following:
Team building has improved across different areas of the organization.
Everyone is getting along better.
Coders and billers are more secure in their knowledge and confident in their skills.
Trust has increased between the providers and educators.
Coding and billing compliance has improved.
This may seem to be an impossible task. Yes, it takes time and commitment. But it is well worth the effort. Give your staff the tools they need to ensure they are using and communicating the correct guidance. Being on the same page when it comes to government regulations is priceless.
Latest posts by Sheryl Schuitema
(see all)