FY 2024 ICD-10-PCS Update Is a Sign of the Times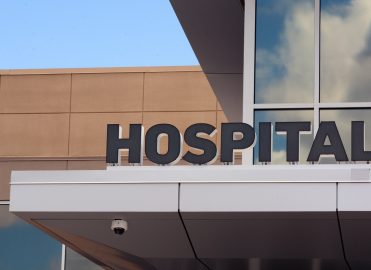 New technology calls for an abundance of inpatient code changes.
The ICD-10-PCS code set update for fiscal year (FY) 2024 brings us 78 new codes for inpatient medical coders to learn and health plans to implement by Oct. 1. In addition to the new codes, the FY 2024 update to ICD-10-PCS includes 14 revised codes. There are also five codes being deleted.
New Technology Codes
Many of the new codes stem from proposals at the March 7 ICD-10 Coordination and Maintenance (C&M) Committee meeting for unique coding of new technology.
Here are the topics that were approved by the Centers for Medicare & Medicaid Services (CMS):
Insertion of Bioprosthetic Femoral Venous Valve Implant
Insertion of a Dual-Chamber Leadless Cardiac Pacemaker
Percutaneous Femoral-Popliteal Artery Bypass with Conduit Through the Femoral Vein
Extraluminal Vein Graft Support During CABG
Insertion of a Short-term External Heart Assist System with Conduit
Ultrasound Ablation of Renal Sympathetic Nerves
Computer-aided Detection of Heart Failure in Echocardiography
Insertion of Percutaneous Mechanical Circulatory Support Device
Measurement of Intracranial Electrical Activity for SE
Monitoring of Intracranial Electrical Activity for Delirium
Rapid Antimicrobial Susceptibility Testing System for Blood and Body Fluid Cultures
Percutaneous Hepatic Perfusion with Administration of Melphalan Hydrochloride
Monitoring of Muscle Compartment Pressure
Insertion of Tibial Extension Implant during TKA
Total Ankle Talar Replacement
Implantation of Open Truss Ankle Fusion Device
Computer-Aided Triage and Notification for Measurement of Intracranial Vessel Flow
Extravascular Implantable Defibrillator Leads
The great thing about the ICD-10-PCS C&M Committee meetings is that you can learn about new procedures or devices and how to properly code them. Each topic includes an in-depth explanation of the procedure for which a new code is being requested. The PDF presentations are available for download from the Centers for Disease Control and Prevention National Center for Health Statistics website.
Learn More About the ICD-10-PCS Update
In addition to the requested new codes, CMS is adding many more for procedures such as repositioning of the larynx; insertion of a magnetic lengthening device into the esophagus; fluorescence guided procedures; fusion of the thoracolumbar or lumbar vertebral joints using a custom-made anatomically designed interbody device; and others. The code files, code tables and index, guidelines, and more are available on CMS.gov.
Latest posts by Renee Dustman
(see all)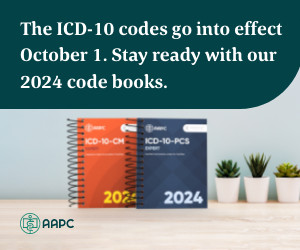 3 Responses to "FY 2024 ICD-10-PCS Update Is a Sign of the Times"