PCPs: Increase Practice Revenue by 20%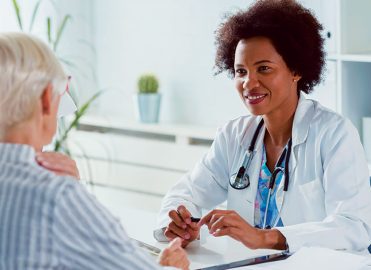 Ensuring patients receive the best care possible is good for business.
Primary care providers (PCPs) act as frontline medical decision makers to patients. A patient may present with any condition and, more often than not, only present when they have a problem. With Medicare allowing approximately $89 for a level 3 evaluation and management (E/M) visit, PCPs can easily increase their revenue by 20 percent during each problem-focused visit by also providing preventive screenings and/or counseling. There are many recommendations made by the Centers for Medicare & Medicaid Services (CMS) and the U.S. Preventive Services Task Force, but let's look at the ones most PCPs can incorporate into patient care.
EDITOR'S NOTE
Reminder: Do not document or bill for services just to increase revenue. All services must be medically necessary for the patient.
Start With the Exam
An annual exam is a broad term often used to identify an office visit that is for the purpose of rendering certain significant preventive services. There are actually three different types of exams, however, and each offers opportunity to provide additional preventive services that are separately billable. The trick is to make sure providers fully understand the requirements of these add-on services and how to properly document their work, so the coder can bill for it.
First is a routine physical exam. It may be performed without relationship to or diagnosis of a specific illness, symptom, or complaint. It can be performed for any age group: PCPs will typically use CPT® codes 99395 (18-39 years of age), 99396 (40-64 years of age), and 99397 (65+ years of age) with an expected revenue of approximately $100. These codes involve comprehensive management, examination, ordering of laboratory/diagnostic procedures, and anticipatory guidance and/or risk factor reduction appropriate for patient's age and gender.
Second is the initial preventive physical exam (IPPE). This service, reported with HCPCS Level II code G0402, reimburses approximately $165. This has a small window of deliverability, however, as it is only covered once in the patient's lifetime and within the patient's first 12 months of Medicare enrollment. In short, an IPPE involves a provider's review of the patient's functional ability and safety levels (such as activities of daily living, fall risk, etc.) and an agreed upon plan for future age/gender appropriate screenings. The IPPE also includes end-of-life planning. It does not include the ordering of clinical lab tests.
Third is an annual wellness visit (AWV). Reported with HCPCS Level II code G0438 or G0439, this service is for patients who have passed their initial 12 months of eligibility date. A subsequent AWV reimburses approximately $128 and can be billed the same day as advance care planning for an additional $82.
Medicare Part B does not cover routine physicals (e.g., CPT® 99397); however, many commercial Medicare advantage/replacement plans (Medicare Part C) do cover routine physicals in addition to the IPPE and AWV. PCPs should refer to their contracts with commercial carriers of Medicare plans for service limitations, restrictions, and/or expected reimbursement.
Consider the Possibilities
The below coding tables are examples of a patient who presents with an upper respiratory infection with medication management and has not received a routine physical or AWV within the past year. These additional services will increase the revenue potential of this visit over 150 percent.
Medicare Part B, IPPE eligible
Procedure
Code
Modifier
ICD-10-CM
Code
Typical
Allowance
99213
25
J06.9
$89
G0402
Z00.00
$165
Medicare Part B, AWV eligible
Procedure
Code
Modifier
ICD-10-CM
Code
Typical
Allowance
99213
25
J06.9
$89
G0439
Z00.00
$128
99497
33
Z00.00
$82
Medicare Part C, routine physical and AWV eligible
Procedure
Code
Modifier
ICD-10-CM
Code
Typical
Allowance
99213
25
J06.9
$89
99397
25
Z00.00
$100
G0439
Z00.00
$128
99497
33
Z00.00
$82
Factor in the Add-ons
I'm sure you're thinking, "Well that's great, but it's only good for one visit a year." The following preventive services allow PCPs to capture additional revenue for subsequent visits throughout the next 12 months. The easiest preventive services to incorporate are listed in the table below and can all be billed when performed on the same day as a problem-focused visit with modifier 25 Significant, separately identifiable E/M service placed on the E/M code. Please note, the below services are not limited to Medicare patients. Many commercial insurance carriers cover these services.
Recommended preventive services
Code
Short
Description
Times in a Year
ICD-10-CM Example
Allowance
G0442
Alcohol abuse screening, 15 min
Annually
Z00.00
$18
G0444
Depression
screening, 15 min
Annually
Z00.00
$18
G0445
Counseling to prevent STI, 30 min
Semi-annually
Z00.00
$26
G0446
IBT for cardiovascular disease, 15 min
Annually
Z00.00
$26
G0447
IBT for obesity,
15 min
Up to
22 times annually
Z68.30
$25
Prep the Day Before
Being a primary care provider may be difficult but receiving payment for services rendered should not be. I'm confident that many providers are already providing these services to their patients but simply do not understand how to document preventive services to capture the sperate revenue opportunities they offer.
Providers can find more information on these services, as well as other preventive services not listed in this article, through CMS.gov. Providers and their staff may use decision making support tools within their electronic health record and/or billing records to easily identify patients who may qualify for the preventive services listed in this article. A practice should review the next day's schedule and identify the preventive service opportunities for their patients to capture this additional revenue.
---
Resources:
United States Preventive Services Task Force
First Coast Service Options, Inc.
MLN Educational Tool Medicare Wellness Visits
Latest posts by James Blue
(see all)