Get a Jump on Diagnosis Code Changes for FY 2024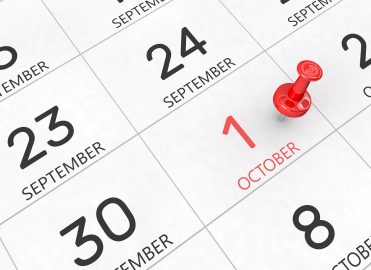 This overview is the perfect primer for learning what's changing in the ICD-10-CM code set.
The ICD-10-CM code set update for fiscal year (FY) 2024 adds 395 new codes, deletes 25 existing codes, and revises 22 codes (nine of which are to the short title only). There are also 131 new headers and four revised headers. There are not changes in every section from A to Z, but it's close!
Here's a general overview of the new codes that go into effect Oct. 1, 2023.
Certain Infectious and Parasitic Diseases
Several new codes are being added throughout the code set to identify known conditions with improved specificity. Of note in Chapter 1, you'll want to familiarize yourself with this new code:
A41.54 Sepsis due to Acinetobacter baumannii
New codes often create a ripple effect of changes throughout the code book. In relation to A41.54, there are many revisions to the index and tabular list. You'll find more new codes in this chapter.
Neoplasms
Familial adenomatous polyposis (FAP) is an inherited disorder which predisposes individuals to colon polyps and colon cancer. There are three types of FAP — classic, attenuated, and autosomal recessive — but only one new code. A second code is created to capture benign neoplasms elsewhere in the digestive system.
In the Table of Neoplasms, D13.9 is revised to D13.99 for a handful of applicable body areas. There is also a collection of new Z codes to report family history of FAP.
New codes for desmoid tumors (D48.11-) and other specified neoplasms of uncertain behavior of connective and other soft tissue (D48.19) are also added in this chapter.
Diseases of Blood
You will find several additions and revisions in this chapter for reporting sickle-cell disorders. There are also new codes for reporting Scwachman-Diamond syndrome (D61.02) and IgG4-related disease (D89.84), and many parenthetical revisions.
Endocrine, Nutritional, and Metabolic Diseases
Autosomal dominant hypocalcemia (ADH) is a genetic disorder of calcium metabolism mediated by hypoparathyroidism. There are two types of ADH: Type 1 is caused by mutations in the calcium-sensing receptor (CaSR) gene protein and type 2 is caused by mutations in the GNA11 gene. A new subcategory houses several new codes to identify individuals with ADH.
Also in this chapter, there are several new codes for reporting various lipid storage disorders; new codes for improved reporting of leukodystrophies; one new code for lysosome-associated membrane protein 2 [LAMP2] deficiency (E74.05); new codes for metabolic disorders, including new codes E88.810-E88.819 to identify insulin resistant metabolic syndrome types A and B) and unspecified insulin resistance; and one new code for wasting disease (syndrome) due to an underlying condition (E88.A).
Diseases of the Nervous System
Under G43 Migraine, you'll find new subcategories and codes for reporting chronic migraine and differentiating whether the pain is manageable.
There are new codes under other categories in this chapter and many additions and revisions in the tabular list and index.
Diseases of the Eye and Adnexa
Several new subcategories and codes for reporting extraocular muscle entrapment are being added under H50 Other strabismus. The new codes (H50.62 – H50.68) identify which part of the extraocular muscle is affected and laterality.
Other tabular modifications in this chapter include a new subcategory and new codes under category H36 Retinal disorders in disease classified elsewhere for reporting proliferative and non-proliferative sickle-cell retinopathy. There are also new codes under H54 Blindness and low vision and H57 Other disorders of eye and adnexa.
Diseases of the Circulatory System
Angina is a common ailment that is often dismissed, but patients with angina often experience coronary microvascular dysfunction. This condition is associated with significantly higher rates of major adverse cardiac events, according to code requester Abbot Laboratories, Inc. Several new codes were created to track these conditions.
Also in this chapter, new codes are added for other hypertension (I1A-) and inappropriate sinus tachycardia (I47.10-I47.19). There are additional tabular modifications in this chapter related to the addition of these codes, and also several code revisions.
Diseases of the Respiratory System
A new subcategory and new codes to identify bronchiolitis obliterans and bronchiolitis obliterans syndrome are added. Under these codes are several new code first and code also notes. You'll also find many other deletions, additions, and revisions to parenthetical notes in this chapter.
Diseases of the Digestive System
Intestinal microbial overgrowth encompasses small intestinal bacterial overgrowth (SIBO), intestinal methanogen overgrowth (IMO), and small intestinal fungal overgrowth (SIFO) — each diagnosis is treated differently. Specific codes are added to identify intestinal microbial overgrowth and its subtypes.
There are also new codes added for acute appendicitis (K35.200-K35.211, K35.219), disorders of the retroperitoneum (K68.2-K68.3), short bowel syndrome (SBS) with or without continuity between the short bowel and colon (K90.821-K90.822, K90.829), and intestinal failure (K90.83).
Diseases of the Musculoskeletal System
For improved reporting, new codes are added under new subcategories M80.0B Age-related osteoporosis with current pathological fracture and M80.8B Other osteoporosis with current pathological fracture, pelvis.
Diseases of the Genitourinary System
The Renal Physicians Association requested a new code for immunoglobulin A nephropathy (IgAN), the most common form of glomerulonephropathy. Look for the new codes under N02.B Recurrent and persistent immunoglobulin A nephropathy to indicate the severity or course of IgAN.
Membranous nephropathy (MN) is another condition that affects the genitourinary system. New codes are added under categories N04 Nephrotic syndrome and N06 Isolated proteinuria with specified morphological lesion.
Pregnancy
The National Center for Health Statistics received a request to clarify coding related to current code O90.4 Postpartum acute kidney failure, under which anuria, oliguria, and hepatorenal syndrome complicating the puerperium are currently classified. New codes have been created to separate these conditions.
Also in this chapter, new codes O26.64- are being added for the reporting of intrahepatic cholestasis in pregnancy. The six-character codes will allow you to specify trimester.
Congenital Malformations
Alagille syndrome is a rare genetic disorder that primarily affects the liver but can affect multiple organ systems, according to the Global Liver Institute (GLI). New Q codes and inclusion terms have been created to allow for clearer identification of Alagille syndrome.
Also in this chapter, several codes are added under Q75 Other congenital malformations of skull and face bones to better identify craniosynostosis; three codes are added under Q87.8 Other specified congenital malformation syndromes, not elsewhere classified to identify Bardet-Biedl syndrome, Laurence-Moon syndrome, and MED13L syndrome; and Q93.52 Phelan-McDermid syndrome is added to identify the genetic neurodevelopmental condition with multi-system manifestations.
Symptoms, Signs, and Abnormal Clinical and Lab Findings
Many women are told they have "dense breast tissue." Now there are several codes to identify the different types of breast density. You will find these codes under new subcategory R92.3 Mammographic density found on imaging of breast. Code also inconclusive mammograms (R92.2), if applicable.
Also in this chapter, you'll find new codes for reporting foreign body sensation in various areas of the circulatory and respiratory systems (R09.A-), and a new code for the diagnosis of a nontraumatic coma due to an underlying condition (R40.2A).
Injury, Poisoning, and Other External Causes
Being added to the Table of Drugs and Chemicals for the October update are codes for gadolinium (T56.821-T56.824). There are also some added and deleted parenthetical notes.
External Causes of Morbidity
Instead of category T16-T19 codes, appropriate for the run-of-the-mill Cheerio-in-the-nose encounter, you'll look under new category W44 Foreign body entering into or through a natural orifice to code more serious objects being inserted where they don't belong such as a swallowed button battery (W44.A1) or sharp glass (W44.C1).
Factors Influencing Health Status
A new code is added for reporting a child welfare exam (Z02.84); two new codes are added under Z05.8 Observation and evaluation of newborn for other specified suspected condition ruled out; a new code was created for identifying resistance to carbapenem (Z16.13); and new Z22.34- codes are added for reporting carriers of other specified bacterial diseases.
Also in this chapter, a new code is added for acute HIV infection syndrome and HIV pre-exposure prophylaxis (PrEP) to increase awareness of PrEP among some at-risk groups, to enable wider use, and reduce the burden of HIV disease, according to the requester.
There are also new Z codes to provide coding specificity for family history of adenomatous polyps for individuals with this familial risk factor, and new codes for reporting additional social determinants of health such as a child in custody of a non-relative guardian (Z62.24) and other specified problems related to upbringing (Z62.8-).
Learn More About Diagnosis Coding
This is not an all-inclusive list of all the changes in the October update to ICD-10-CM. You can learn more about diagnosis coding for FY 2024 in an upcoming AAPC webinar on Sept. 13.
Latest posts by Renee Dustman
(see all)