I Am AAPC: Abby Hart, CPC, CPMA, PI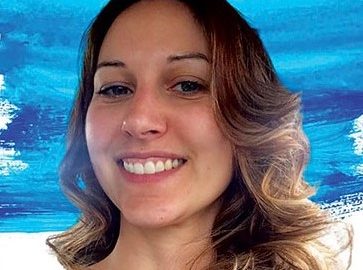 I graduated from high school without a clear career path in mind. I thought I might want to do something in the legal field, so I began college studying pre-law. I quickly decided that pre-law was not for me and transferred into a criminal justice program, which I loved. I even worked part time as a corrections officer for a year while I earned my degree. I contemplated becoming a police officer or working for the FBI, but those roads did not pan out. So, after completing my bachelor's degree in criminal justice, I found myself at a crossroad. It was then that I decided to do a complete about-face and accept a position as a scheduler at a urology clinic.
Forging a New Path
Taking the urology clinic job marked the start of my coding career. Working there gave me a thorough understanding of the entire billing and payment process, from appointments and insurance claims to procedures and tests. I found the process fascinating and captivating. The urology clinic offered to pay for the Certified Professional Coder (CPC®) course and exam through AAPC if I agreed to stay for a year. This opportunity seemed like the perfect next step for me. To prepare for and pass the exam, I enrolled in AAPC's online CPC® course and took the practice exams. Throughout this journey, I was fortunate to receive unwavering support from my husband, Eli, and the guidance of my friend Andrea, who is also a coder.
Stoking My Inner Fire
While I found my career in medical coding fulfilling, my passion for criminal justice still burned within me. After a decade, I pursued my long-standing desire to become a licensed private investigator (PI). Upon getting my PI license, I found I could combine my investigative skills with my coding and auditing expertise by joining a special investigation unit as a coding quality analyst at an insurance company. I love digging for answers, whether they are medical or otherwise. My distinct set of skills, together with my drive and enthusiasm, has led me to a career that allows me to use all three of my abilities in a fulfilling way.
Passing On What I Have Learned
Your path to medical coding may be different than mine, but for those aspiring to enter the field, I recommend starting by working in a medical office, especially if you possess a CPC-A designation. Building experience in medical billing positions can make it easier to transition into coding roles, since coding and medical billing are closely intertwined. I found that my understanding of coding significantly improved by first gaining experience in billing and authorizations.
---
#iamaapc
We want to feature you in Healthcare Business Monthly! Tell us in fewer than 500 words why you became a member of AAPC, how your AAPC credentials have helped you in your career, and the best part of being an AAPC member. Send your story and a digital photo of yourself to iamaapc@aapc.com.
Latest posts by Lee Fifield
(see all)