It Pays to Participate in AAPC's Annual Salary Survey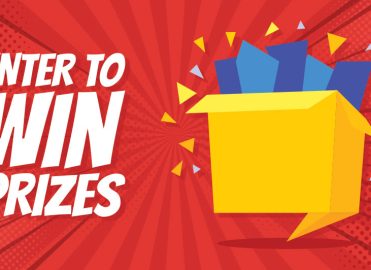 Legitimize your worth to employers and enter to win a prize.
AAPC's Medical Coding and Billing Salary Report has become the go-to resource to learn about compensation and salary trends in the healthcare business industry. Since the late 1990s, we have been gathering salary information from members and compiling comprehensive reports. Over the years, our membership has grown significantly — now more than 240,000 — and the Salary Report demonstrates how we rely on active member participation to continue to provide this essential tool.
The accuracy of AAPC's Salary Report and Salary Calculator is reliant on quality data that members submit to us every year — members like you! Your input helps your medical coder peers and the healthcare business community earn fair compensation and deserved recognition.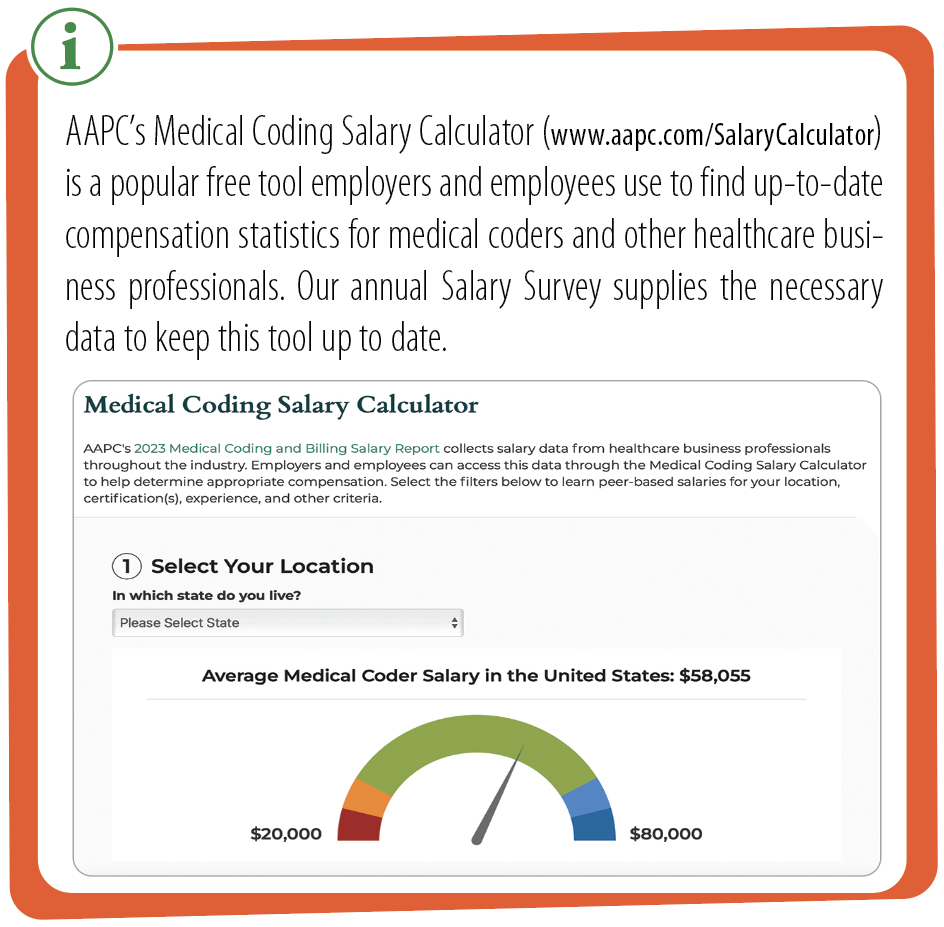 We need your help to continue to provide this essential resource. Take the survey today!
Check out AAPC's 2022 Salary Survey results in the February 2023 issue of Healthcare Business Monthly or at www.aapc.com/blog.
Enter to Win Prizes!
After completing the anonymous survey, you will have the opportunity to enter a drawing for a chance to win one of the prizes listed below. Through September we will draw six names to win one of the weekly prizes.* In addition, we will draw three winners for the grand prizes after the survey closes in October.
Weekly prizes will include resources such as a free study guide, newsletter subscription, or practice exam.
Grand prizes will include:
Free virtual registration to a conference of your choice (excluding 2024 HEALTHCON; conference must take place before 6/30/24)***
Free virtual registration to HEALTHCON 2024; can upgrade to in-person attendance for $200)***
Free exam prep course of your choice**
All winners will be notified via email.
Time Is Running Out!
Take the 2023 Salary Survey before September 30 to enter the drawing. Be sure to keep an eye out for the results of the Salary Survey in the February 2024 issue of Healthcare Business Monthly and on our website in December 2023.
Thank you, and good luck!
*We will draw one name each week for the weekly prize giveaways.
**Grand prizes do not include membership, practice exams, reviews, exams, code books, or Practicode.
***Conference voucher does not include transportation or lodging.
Latest posts by Renee Dustman
(see all)