FCA Violation Settled for Fraudulent Billing of P-Stim Devices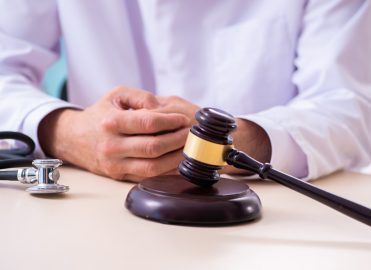 Two Texas medical practices to pay more than $500,000.
The attorney for the Western District of Texas has announced separate civil settlements totaling $513,168.10 to resolve allegations that two area medical practices violated the False Claims Act (FCA) by improperly billing Medicare for P-Stim devices. Medicare does not pay for acupuncture or acupuncture devices like P-Stims.
The U.S. Attorney's Office for the Western District of Texas has now obtained more than $2 million related to improperly billed P-Stim devices since 2021, when the Department of Justice (DOJ) revealed that the fraudulent misbilling of P-Stim devices had become a concern.
What Is a P-Stim Device?
Sold under brand names such as ANSiStim, E-pulse, Stivax, and NeuroSti, P-Stims are electro-acupuncture devices used to alleviate a patient's chronic pain. The device is taped behind the patient's ear while acupuncture needles pierce the skin on the front of the ear. Once activated, the device provides intermittent stimulation by electrical pulses to treat pain. It is used only once: Once the battery runs out after 4-5 days, the device is thrown away and a new device must be affixed if further treatment is needed.
The Source of the Fraud
The misused CPT® code at the heart of the billing violation is L8679 Implantable neurostimulator, pulse generator, any type. This code should only be billed to Medicare, Medicaid, or TRICARE for medical devices that are implanted in or near the spine while a patient is under anesthesia to stimulate the spine. Since P-Stims are external devices, they do not fall under L8679 and may not be billed.
Alamo City Pain Consultants LLC, d/b/a The Institute for Functional Health, a San Antonio medical practice, billed Medicare for P-Stim devices between May 2018 and January 2020. Ronald Moore, DNP, Theresa Lambert, DNP, through their Austin area business entities Psych Dimensions Inc., and Lambert & Moore Enterprises Inc., billed Medicare for P-Stim devices to beneficiaries between December 2018 and March 2019. The United States alleged that the medical practices fraudulently obtained payment from Medicare by falsely claiming they had implanted neuro-stimulators, a surgical procedure that usually requires an operating room and is reimbursable by federal healthcare programs.
The Settlement Agreements
The Institute for Functional Health has agreed to pay $357,913.18 to settle its fraud allegations. Moore and Lambert has agreed to pay $155,254.92 to resolve its liability under the FCA for these unallowable claims. The settled civil claims are allegations only and do not constitute admissions of liability by the settling parties.
Since the DOJ began to focus on investigating fraudulent billing of P-Stim devices, there have been multiple settlements for cases in several states. Chiropractors and pain management doctors especially should be aware of the rules surrounding acupuncture and its associated devices and the potential penalties for improper billing of P-Stims. "This office will hold accountable those providers who are improperly paid for non-reimbursable acupuncture under the guise of surgically implanted neurostimulators," said U.S. Attorney Darren LaMarca.
---
Resource:
U.S. Attorney's Office Western District of Texas
Latest posts by Lee Fifield
(see all)