5 Questions to Ask When Verifying Speech Therapy Benefits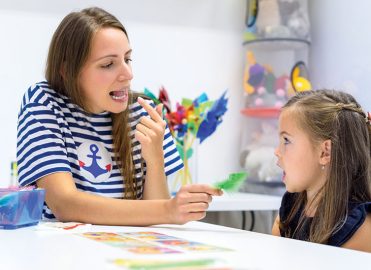 Understanding the intricacies of speech therapy coverage helps bolster all areas of the revenue cycle.
Verifying insurance benefits and obtaining accurate information are important steps in the revenue cycle, especially when billing speech therapy. Many insurers say they cover speech therapy services, but what they don't always tell you is that only certain types of services are covered. This can lead to claim denials, balance write-offs, and unexpected bills for patients. Therefore, it's crucial to ask the right questions before billing for these services.
In addition to asking about applicable deductibles, co-insurance, and copays, be sure to thoroughly read the patient's benefit booklet or ask the insurer's customer service representative for the following five pieces of information.
1. Does the plan cover both rehabilitative and habilitative services?
Some insurers cover all services for speech therapy, whereas others cover services only under certain conditions. When it comes to coverage, there are two branches to these services: rehabilitative and habilitative.
Rehabilitative services help a person keep, get back, or improve skills that were lost because of illness or injury. For example, a patient who has had a stroke or traumatic brain injury may have lost the ability to communicate or has difficulty finding words.
Habilitative services help a person attain skills they may not have developed in the first place that impact their daily living. Think of a child who can understand what a person is saying and follows directions but has limited or even no words to express their wants and needs, or a child with articulation errors who can speak but is difficult to understand. The latter is most commonly considered to be a non-covered service or a covered service only for those under a specific age.
2. Is there a visit maximum?
Many speech therapy services are subject to a visit limit, but it's important to understand that these visit limits are classified as either a hard or soft maximum.
Insurance plans with a soft maximum on visit limits will often approve additional visits beyond their maximum based on medical necessity; though, unlike Medicare's outpatient therapy cap, this cannot be overridden with a simple modifier. If your patient's plan is a soft max, notate the steps for requesting additional visits. This could be in the form of submitting documentation through a provider portal, via fax, or requesting additional visits through the authorization department.
Plans with a hard maximum make it harder to obtain additional visits unless there is a policy clause for patients being seen for certain rehabilitation services. Some plans may also state there is no visit limit for certain diagnosis codes. It's possible to come across a plan that states that limits don't apply to mental health, with the majority of the F-series codes that speech therapists use being classified as such.
Additionally, ask if the visit limit applies for conditions such as autism or if additional visits are allowed in cases of certain conditions such as stroke or other illness or injury.
3. Is a referral from the primary care provider required?
The purpose of a referral is to ensure that a patient receives specialty care and treatment for their concern from the most appropriate provider. With such a wide selection of specialty areas that fall under the umbrella of a speech language pathologist's scope of practice, a referral can also provide additional details about the primary concern, helping your provider determine if they're the right fit for that patient.
An initial referral also may have the diagnosis code(s) of relevant medical concerns, which helps your office get paid for claims. Not all clinics require a referral to initiate services, but some insurers require the ordering or referring physician to be included on the claim or be sent directly to the insurance in order for payment to be made. Decide whether you want to require a referral for every patient from their primary care provider or only when required by insurance.
4. Is authorization required for the evaluation and/or treatment?
Insurers may require prior authorization before the start of treatment or evaluation. This allows health insurance companies to manage costs, control utilization management, and ensure the requested services are covered under the patient's policy. Prior authorization typically requires the submission of the evaluation report, care plan, and even chart notes. The insurance then reviews the records and makes a determination based on medical necessity, coverage policies, and other factors. The downside of prior authorization is a delay in receiving care, as the approval process can take days or even weeks. If an authorization is denied, check the patient's member handbook or the insurer's provider manual regarding the appeal process.
5. What are the other exclusions?
The member handbook is a convenient resource for identifying specific speech therapy services that will not be covered by your patient's plan. What is considered an excluded service will differ between insurers and plans within the same insurance company. Anything considered "educational," such as a reading disorder or dyslexia, or services considered "maintenance" in nature is almost always an exclusion. Accent reduction is another example of a non-covered service as it's viewed as a cosmetic service.
Submit Claims With Confidence
Becoming familiar with aspects of each patient's insurance plan to identify what services are allowed or excluded, visit limits, and prior authorization or referral requirements can help medical offices significantly reduce the number of unexpected claim denials they receive. It also allows offices to communicate coverage gaps with their patients, ensuring not only a more efficient reimbursement process, but also a reduction in additional unexpected patient costs. This comprehensive understanding enables offices to provide better support and guidance to patients, promoting a more positive experience while navigating the complexities of insurance.
Latest posts by Alyssa Carr
(see all)