Advice From a CHONC™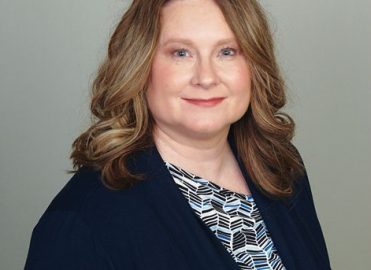 AAPC member Susan Suwinski, CPC, CDEI, CDEO, CPB, CPMA, CRC, CGSC, CHONC, has worked in healthcare for over 20 years in many industry settings, including hospitals, physician practices, health plans, skilled nursing, and physical therapy. She has hands-on experience across the revenue cycle in coding, billing, follow-up, denials, reimbursement analysis, and managed care contracting. Suwinski currently works as a radiation oncology coder for the Toledo Clinic Cancer Centers and is a Region 2 representative on the 2023 AAPC Chapter Association Board of Directors.
AAPC asked Suwinski about her experience with earning the Certified Hematology and Oncology Coder (CHONC™) credential, how it has helped her career, and what sort of advice she has for anyone considering the specialty certification.
What led you to obtain the CHONC™ credential?
Oncology is a specialty that is near and dear to my heart. I had worked in healthcare for many years but had never felt drawn to focus on any one specialty. After my mother's battle with breast cancer, I knew I wanted to use my skills to support the dedicated providers who make a difference in the lives of oncology patients. Earning the CHONC™ credential was instrumental in helping me transition to a position at a cancer center.
Do you have any tips for individuals preparing for the CHONC™ exam?
Know your infusion codes and hierarchies! I worked in radiation oncology, so my infusion coding knowledge had gotten rusty. I spent time studying the infusion hierarchy and working through practice cases. I found helpful YouTube videos on infusion coding and took AAPC's on-demand webinar "Coding for Injections & Infusions."
AAPC's CHONC™ course, study guide, and practice exam were also beneficial in my preparation. After successfully working through the practice exam, I knew I was ready for success on exam day.
How has the CHONC™ credential helped you in your job/career?
Having the CHONC™ credential has helped demonstrate my commitment to the oncology specialty. I had worked with oncology claims while employed by a hospital system. Still, it wasn't until I pursued the CHONC™ credential that I transitioned to an oncology specialty coder position.
Who do you think would most benefit from the CHONC™ credential?
Anyone who works in hematology and oncology would benefit from having the CHONC™ credential. The training will help give teams the knowledge to improve coding, billing, and prior authorization processes and reduce denials. Additionally, the CHONC™ credential could be helpful for anyone who wants to work in oncology in the future.
What resources do you use most to earn your continuing education units (CEUs)?
AAPC is an excellent source for CEUs. I attend local chapter meetings and have an eNewsletter subscription for the Oncology/Hematology Coding Alert. Additionally, I receive radiation oncology education through an AAPC-approved vendor. I also belong to my state's Hematology and Oncology Society, which offers AAPC CEUs for its annual meeting.
Latest posts by Lee Fifield
(see all)