I Am AAPC: Cindy Garner, CPC, CPB, CPC-I, CMA-AAMA, HITCM-PP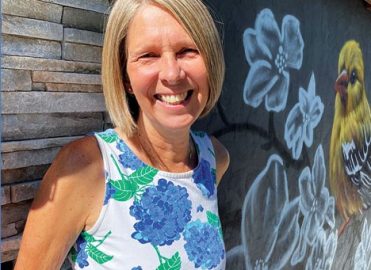 I was 50 when I decided to change careers. I was a stay-at-home mom until my kids went off to college. As they took charge of their lives, I thought I had better take charge of my own, too. With so much free time, I decided to go back to school to refresh my work skills and then jump back into the work force.
When I thought about what I wanted to do, I decided on a career in the medical front office. I had previously been an office manager and receptionist at a medical clinic, and I loved working with and caring for patients. I also enjoyed the documentation and organizational skills that are required in the office setting.
Making the Grade
I pursued the Medical Assistant program at Clackamas Community College (CCC), which was a fantastic experience. I learned many clinical and front office skills such as soft skills in patient interactions and the importance of proper documentation. I also learned basic insurance billing and medical coding, which further cemented my career goals. And, after taking a front office administration class, I knew for sure that I wanted to work in that setting facilitating patient care and managing the revenue stream. I completed the program and achieved my first national certification.
I then began my studies with AAPC. Once I earned my Certified Professional Biller (CPB™) and Certified Professional Coder (CPC®) credentials, I was able to review chart notes and coding. With my education in place, I was hired as an office manager in a small clinic where I put all my training and knowledge into practice. I scheduled and registered patients. I verified insurance benefits and performed the billing for all office claims. I managed the revenue cycle by applying claim payments, as well as tracking unpaid claims and writing appeals. When I won my first appeal, my provider bought sparkling apple cider for us to celebrate!
Teaching Others
During this time, I was also hired as a part-time instructor at CCC in the same Medical Assistant program I had taken, teaching the front office class. I loved where I was in my career: Teaching students and working in a medical clinic. I loved my new careers so much that I thought I could help others pursue their dream careers, too. I enlisted my supervisor, who mentored my creation of the Medical Billing and Coding program at CCC, and I had the support of many angels on my journey. I established the program in 2020 and became a certified AAPC instructor.
Learning More
I completed my Health Information Technology Certified Manager for Physician Practice training this year to cement my overall knowledge of technology in clinical offices. I am currently taking AAPC's auditing training and I am excited to expand my knowledge further, as well as create more opportunities for my students.
We all spend 50 percent of our waking hours at work, so enjoy it. My advice to other professionals is to do more of what makes you happy. If you are looking for a career change or to grow your career, don't let anything stop you.
---
#iamaapc
We want to feature you in Healthcare Business Monthly! Tell us in fewer than 500 words why you became a member of AAPC, how your AAPC credentials have helped you in your career, and the best part of being an AAPC member. Send your story and a digital photo of yourself to iamaapc@aapc.com.
Latest posts by Lee Fifield
(see all)