Member of the Month: Lisa Livingston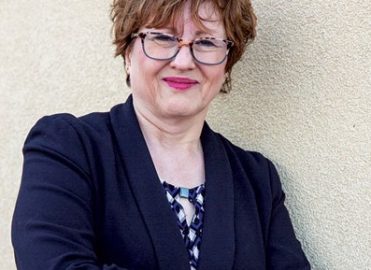 Meet a member who demonstrates exemplary professionalism and leadership skills.
Each month, AAPC selects a member who demonstrates exemplary leadership qualities. This month, we've chosen Lisa Livingston, BSN, RN, CPC, CPMA. Livingston is a long-time member who has consistently shared her expertise with others through writing, education, and leadership roles. We asked Livingston to share her professional journey in her own words. This is her story.
A Career in Clinical
Thirty-four years ago, I began my journey as a dedicated nursing professional. Since then, I have delivered patient-focused care to patients across a diversity of healthcare settings including a large hospital system, physician-owned medical practices, home health, and hospice. I worked for more than 20 years in a specialty medical practice, where I coordinated and provided patient care for more than 50 providers across four states, with a primary emphasis in allergy, asthma, and immunology care for patients of all ages. For 10 of those years, I provided strategic direction to the clinical operations of a freestanding research center affiliated with the medical practice. It was during that time when we implemented a centralized web-based clinical trial management system to improve research tracking, reporting, data management, and financial administration for pharmaceutical research-sponsored clinical trials.
From Clinical to Compliance
With a medical coder on maternity leave in 2012, the accounts receivable administrator asked for my support to prepare medical records for third-party payer audits. Soon after, the senior management team approached me regarding a newly created position for a compliance specialist. I decided to become a member of AAPC to gain a better understanding of the business side of healthcare. I knew it would be important to understand the fundamentals of the revenue cycle and how to maximize reimbursement for the practice.
As a registered nurse, I had a strong foundation in anatomy, physiology, and medical terminology. With the right education and training resources, I earned my Certified Professional Coder (CPC®) and Certified Professional Medical Auditor (CPMA®) credentials. This led me to contribute to the growth and success of an internal compliance program by implementing audit software to improve operational efficiencies and risk reduction across the practice. Thanks to a robust clinical background and leadership experience, the transition from a clinical setting to compliance specialist was not difficult for me.
Through professional development and continuing education opportunities, AAPC opened doors to advance my career. Almost three years ago, I accepted a position as nurse consultant with the Tennessee Bureau of Investigations Medicaid Fraud Control Division, performing comprehensive medical reviews for civil and criminal investigations of provider fraud allegations.
Looking Ahead
The landscape of healthcare is continuously evolving and is undergoing unprecedented changes. Key stakeholders and leadership in any organization must also change, both in response to and in anticipation of emerging trends. With a growing membership, AAPC remains committed on advancing the careers of healthcare professionals. Being a member of AAPC's National Advisory Board provides me with a unique opportunity to be an ambassador of AAPC's mission, advocating for positive change and bringing unique skills and diverse expertise to drive meaningful progress throughout the organization.
I plan on sitting for the Certified Professional Compliance Officer (CPCO®) exam this year. It will be exciting to see what doors this will open for me.
Latest posts by Renee Dustman
(see all)