AAPC & AHLA Collaborative Compliance Conference Comes to a Close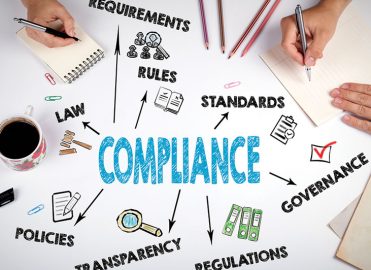 Compliance professionals gathered virtually for two days of education.
AAPC and the American Health Law Association (AHLA) once again partnered to deliver a conference focused solely on healthcare compliance. For two days, Aug. 29-30, attendees gained insight and guidance on compliance topics including medical necessity, telehealth beyond the pandemic, creating effective compliance plans, HIPAA privacy, and much more. Regulatory and compliance professionals, attorneys, and healthcare leaders provided their expertise on timely topics and the future of compliance in healthcare.
Day 1
General Session
The first day of conference began with a general session on "Recent Updates to the DOJ Compliance Program Evaluation Criteria." Jeffrey Miller, Esq., an experienced chief compliance officer and attorney who specializes in healthcare fraud and abuse, delved into the Department of Justice's (DOJ's) recent pronouncements on what makes compliance programs legitimate and effective and how to establish or improve a compliance program. Miller tasked attendees with thinking about compliance requirements from a prosecutor's perspective, systematically laying out what the DOJ is looking for when they assess an organization. Miller concluded each section of his presentation with specific recommendations for staying compliant and presented new focuses of the DOJ for 2023; namely monitoring evolving methods of communication (i.e., personal devices); incentives; and analysis of human resources processes, disciplinary measures, financial incentive systems, and their consistent and effective application. Miller reminded attendees that "DOJ evaluations happen AFTER you are found to have violated the law," so perform risk assessments and update your policies, procedures, and communications regularly.
Breakout Sessions
Timothy Blanchard, JD, MHA, FHFMA, presented the first breakout session of the day, "Compliance Enforcement Update Related to Medically Unnecessary Services." The session discussed underlying coverage/payment requirements, claims processing, post-payment review developments, evolving provider enrollment implications, and False Claims Act litigation and settlements.
In their session "Transgender Patient Care: How You Can Help" Trent Stechschulte and Karen Owens discussed the standard of care and legal considerations surrounding transgender people. Stechschulte began with a helpful explanation of pronouns and definitions of transgender terms. "Understanding our patients and clients is key," said Stechschulte.
Owens continued the session with a deep dive into legal and regulatory standards. She started with Section 1557 of the Affordable Care Act, the first federal antidiscrimination law directly focused on healthcare, which prohibits discrimination based on sex (which today includes gender identity). Bostock v. Clayton County, GA from 2020 was up next, in which the U.S. Supreme Court decided that "an employer who fires an individual merely for being gay or transgender violates Title VII." Owens tied this in with current case law and employment protections.
Rules for covered entities, medical necessity, denials, transgender workers under the Americans with Disabilities Act, HIPAA impacts, Medicare coverage, and the deficiencies of electronic medical records for recording transgender information were all touched on. One trend emerged: there is no straightforward path for resolving the issues that still surround transgender healthcare. In addition to knowing and following current and pending laws, Stechschulte encouraged all healthcare facilities to "make meaningful policies around gender identity and expression." You can find helpful information for improving transgender patient relations at https://doaskdotell.org/her/toolkit/.
Numerous federal regulations were waived during the public health emergency (PHE) for COVID-19 to encourage providers to offer telemedicine to their patients, and the concept took off like gangbusters. The ability to offer patients healthcare remotely without fear of federal scrutiny was instrumental in slowing the spread of the coronavirus, but it also opened the doors to Medicare fraud, waste, and abuse. In her session "Telehealth Beyond the Pandemic" presenter Stephanie Sjogren, CCS, HCAFA, CPC, COC, CDEO, CPMA, CRC, CPC-I, explained what government auditors are looking for now that the PHE is ended; which waiver flexibilities remain in place and for how long; and what providers who want to continue offering telehealth to their patients should consider first. Compliance is much more about correct coding, said Sjogren, and documenting your time is key, as well. "HIPAA still applies," Sjogren reminded. "Don't do telehealth visits from your car," she warned. "That's not secured." Sjogren followed up with seven signs of fraud and tips compliance officers can use to keep providers out of hot water.
"Compliance Plan Effectiveness" was a topic of great interest to attendees. Rhonda Buckholtz, CPC, CDEO, CPMA, CRC, CENTC, CGSC, COPC, AAPC Approved Instructor, covered how to develop, maintain, and monitor compliance policies that most benefit a practice. Through hot spots, benefits, and template use, attendees learned how to enact a diverse compliance program.
HIPPA compliance was the topic of two sessions, "HIPAA Privacy: Right of Access Considerations in 2023" presented by Astara Crews, MJ, CPC, CPEDC, CHC, CHPC, CHIAP, and "Making the Connection Between HIPAA Security and Patient Care" presented by Sabrina Skeldon, JD, CPC-A, CPMA, CRC, CHC, CCEP. These sessions covered new HIPAA regulations and coming updates, security requirements and how they have led to criminal and civil liability, and how to manage HIPAA-related risks.
Paige Pennington, CHC, lectured on "Understanding the Compliance Program Requirement for SNFs as Part of the RoPs." Effective Oct. 24, 2022, Centers for Medicare & Medicaid Services (CMS) surveyors began assessing compliance with 42 CFR §§483.85 (F895) and 483.95(f) (F946). These FTags are part of the phase 3 implementation of the 2016 reform of requirements for long-term care facilities. This informative session covered the differences between the long-standing Office of Inspector General (OIG) Compliance Program Guidance for Nursing Facilities and the more recent Requirements of Participation (RoPs). Tips for responding to surveyor probes and customizing a compliance program based on organization size were also provided, as well as how to prepare responses to surveyor probes related to the compliance program RoPs.
The day ended with "Price Transparency and the No Surprises Act" presented by Stacy Harper, JD, MHSA, CPC. The No Surprises Act (NSA) and other transparency laws have changed how providers and payers communicate regarding the cost of healthcare services. Harper's presentation focused on the initial requirements and impacts of these laws on healthcare payers, providers, and facilities. Harper also discussed requirements under the NSA, reviewed the notice requirements for uninsured and out-of-network patients, assessed the status of transparency requirements, and provided ways to develop strategies for providing a good faith estimate. Provider tips and best practices to ensure compliance and minimize the risk of non-compliance or enforcement rounded out the session.
Day 2
General Session
Khushwinder Singh, MD, MHA, CDIP, CPC, CPCO, CPMA, CRC, and Mary Inman kicked off day two of conference with their general session "Regulatory Headwinds in Medicare Advantage and Value-Based Care," presenting the latest compliance regulatory releases from the OIG, CMS, and others. New developments in various False Claims Act (FCA) litigations, OIG audits, and DOJ actions were covered, as well as changes to risk adjustment data validation (RADV) audits. Inman covered the changes to RADV audits since CMS published its final rule in April, but warned there isn't much guidance on how to extrapolate findings since no sampling methodology was specified. She suggested looking at the Medicare Program Integrity Manual Ch. 8 Sec. 4 for help understanding what extrapolation will look like. Inman and Singh then transitioned into Medicare Advantage (MA) litigation, touching on specific cases, as well as the types of FCA issues that the OIG and DOJ are targeting, including improper coding after home wellness visits and payments when no evidence of treatment is found. Check out the OIG strategic plan (Oversight of Managed Care for Medicare and Medicaid) published Aug. 28.
Breakout Sessions
CJ Wolf, MD, M.Ed., CPC, COC, then presented the first session of the day, "Developing a Compliance Audit Plan for Revenue Cycle Activities." Wolf reviewed compliance enforcement action related to the revenue cycle, outlined a process for creating an audit plan that included revenue cycle activities, and explored clinical scenarios and medical necessities that can impact revenue cycle compliance.
In his session "How to Build a Robust Managed Care Program" Khushwinder Singh was back to educate attendees about the compliance obligations related to MA data submissions for payment integrity. Attendees learned how to prepare a compliance-focused risk adjustment program based on the latest from the OIG and CMS and compliance regulatory issues and gained insight into how to prepare for the RADV rule.
Edward Baker, JD, a former Assistant U.S. Attorney and MFCU Director who now represents whistleblowers in healthcare fraud cases, imparted his knowledge on "How the False Claims Act Impacts Coders and Other Healthcare Professionals." The U.S. Supreme Court recently issued a unanimous decision to uphold the application of the FCA, even when the underlying regulatory guidance that serves as the basis for an alleged violation is less than clear. Baker discussed the significance of this decision for medical coders and other healthcare professionals and pointed to the lessons that can be drawn from recent FCA state and federal enforcement actions.
"EMTALA Review" was up next from Michelle Williams and Janelle Alleyne, JD. The basic elements of the Emergency Medical Treatment and Labor Act (EMTALA) law requirements were reviewed, and enforcement examples related to EMTALA and best compliance practices for preventing, detecting, and/or correcting EMTALA non-compliance were offered.
In "Navigating Opioid Compliance: Ensuring Safe and Responsible Documentation Practices" Heather Greene, RHIA, CPC, CDEO, CIC, CPMA, CRC, CDIP, AAPC Approved Instructor, provided a deep dive into mental health documentation, including how to take the most common documentation pitfalls and transform them into opportunities for mastery. She revealed the top missed documentation/audit issues, offered possible solutions to documentation concerns, and shared auditors' tips for documentation improvement.
The day ended with "Stark and Anti-Kickback Fundamentals" presented by Michael Miscoe, JD, CPC, CASCC, CUC, CCPC, CPCO, CPMA, CEMA, AAPC Fellow. The session addressed the fundamentals of the Stark Law and Anti-Kickback Statute, starting with key definitions and the basics regarding established exceptions/safe harbors under the rule. By the end of the session, attendees had sufficient knowledge to identify potential Stark and Anti-Kickback issues for more in-depth analysis by transactional health law counsel.
See You Next Time
A hearty thanks to everyone who made the 2023 AAPC & AHLA Collaborative Compliance Conference a success. We hope to see you at DOCUCON Sept. 19-20 and AUDITCON Nov. 8-9!
Latest posts by Lee Fifield
(see all)