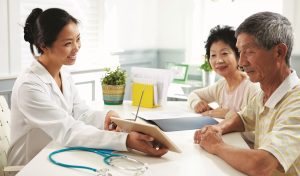 By Silvermoon Taggart
Oct 1st, 2017
Comments Off

on Maximize Revenue for CCM Providers
Part 1: Understand payable services for billing chronic care management. The Centers for Medicare & Medicaid Services (CMS) recognizes chronic care management (CCM) as a critical component of primary care that contributes to better health. Althoug...
By Silvermoon Taggart
Apr 26th, 2017
Comments Off

on Critical Care Documentation Essentials
Critical Care services (99291-99292) are time-based, and improper documentation of time is a frequent reason that payers deny payment for these services. Educating providers to document time appropriately will help to maximize reimbursement and reduc...