Why Join AAPC?
Career Growth
An AAPC certification validates skills and demonstrates expertise to your peers and employers. AAPC members have access to our expansive jobs database, industry reports, internship programs, and more.
Network with the Best in the Industry
AAPC's 500+ local chapters meet regularly to provide opportunities for members to socialize, receive education and participate in professional development.
Tools and Resources
Access our member portal, which contains thousands of articles, software tools, training materials, and discussion forums where members can ask questions and share information.
Events & Education
From well-attended conferences to live and on-demand workshops and webinars, AAPC brings medical coders, auditors and billers together to help them enhance their expertise and advance their careers.
Exclusive Savings
Our Member Perks Program offers discounts on AAPC books, events, and resources; in addition to savings on dining, shopping, travel, and more.
Individual
Annual membership for any individuals who would like to join AAPC.
You do not need to be certified to join AAPC and enjoy all we have to offer.
Student
Student membership offers the same benefits as individual members but at a discounted rate.
To obtain student membership you must be enrolled in an AAPC certification course offered directly through AAPC or one of our approved education partners. Student prices are only valid for the first year of new membership.
Corporate
Become a corporate member and receive additional discounts on membership for your employees, along with exclusive benefits.
AAPC Brazil
AAPC has partnered with the Brazilian Society of Health Information Analysts (SBAIS) to support medical coding and health information management professionals throughout Brazil.
Join AAPC Brazil and receive dual membership in both AAPC and SBAIS.
R$187.50 annually
Join Now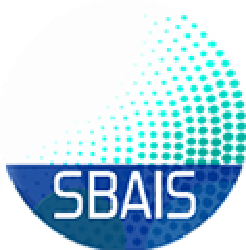 Learn more about SBAIS