IN THIS ISSUE
Featured Article
In the News
Coding Snapshot
I-10 Tips
ICD-10 Resource
---
Moving to ICD-10 CM/PCS will require a tremendous effort and incur incredible cost for health care organizations. Many health care organizations have not begun the implementation process and are expecting the date for implementation to be delayed. That is a misconception and could affect the health of the organization.
The countdown is now. Don't delay planning for implementation. The health of your organization depends on it!
VIEW ALL ICD-10 TRAINING OPTIONS
---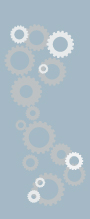 AAPC and Ingenix have partnered to bring you the most up-to-date and essential news and information about the transition to ICD-10. If you would prefer not to receive these monthly updates, you can change your email preferences in your account.
FEATURED ARTICLE
Documentation Crux of I-10 Success: Prepare Now
Successfully embracing ICD-10 in your practice boils down to one thing – meticulous documentation. The specificity of accurate ICD-10 coding demands recording all the details of what the provider sees and does, and it is time to start.
Medical necessity from today on depends on being fastidious and complete. Even physicians utilizing electronic medical records (EMRs) must have a full understanding of the code set and the requirements found within ICD-10 to select the codes in the program.
IN THE NEWS
ICD-10 information is ever changing. Staying on top of the changes is a must especially for our ICD-10 trainers. One way for all of you to stay current is to sign up for the ICD-10 list serv. CMS will send you updates via email alerts when anything on their ICD-10 page has changed. This is a great way to stay abreast of changing environment. It is also beneficial to check the CMS website periodically for updates free webinars, and other valuable information on ICD-10 and 5010 implementation.
CODING SNAPSHOT
CC: Hurt left knee-TV fell on it
HPI: Patient hurt her knee and it is bruised and it hurts to walk. She was moving a TV in her bedroom last night and she fell into the TV with her knee causing her to collide with it. Her lower back has been hurting since then as well.

Exam: HEENT-Neg, RRR, no murm, CTA B/L, NDNT, no HSM, no C/C/E, no rash, no focal neuro, deficits L knee ecymossis, no effusion, full ROM, spine flex 30 EXT 5 LAT 10 neg ST leg raise DTR 2.4

A/P: L knee strain

Ice elevation diclofenac

Lumbar strain

Tylenol 1GM every 6 hour
Coded in ICD-9-CM as:
844.9—sprain/strain of the knee unspecified
846.9—sprain/strain low back
E917.3—striking furniture without subsequent fall
Coded in ICD-10
S86.812A—Strain, left knee, initial encounter
S39.012A—Strain, Back, initial encounter
W18.09xA—Fall striking other object, initial encounter(activity)
Y92.013—House, single family home, bedroom (place of occurrence)
New for coders
Laterality: we need to know which knee was affected
Encounter: we need to know if it was an initial encounter, subsequent encounter or sequela
Activity: we need to know what the patient was doing when the injury occurred
Place of Occurrence: we need to know where the patient was when the injury occurred
ICD-10 TIPS
ICD-10 is coming and the Department of Health and Human Services (HHS) is not going to delay implementation. We will be sharing a number of steps to help any practice successfully implement ICD-10-CM.
Step 1: Organize the Implementation Effort
Assign a team leader to take responsibility for implementation. The team leader will be responsible for addressing key issues and formulating the implementation plan. To ensure a successful implementation, create a project team that encompasses key staff in each department, including senior managers, physicians, compliance officers, coders, and information technology (IT) personnel. It is crucial to have a physician and a coder be active participants of this team.
FEATURED RESOURCE
By now, you've probably heard a lot about the transition to ICD-10. But how hard is that really going to be? Watch this video for a brief overview: