2023 HEALTHCON International
About
2023 HEALTHCON International Virtual Conference
We are thrilled to announce that 2023 HEALTHCON International is will be held on October 7, 2023. This virtual event will bring together healthcare leaders and industry experts from around the world to provide the latest updates on medical coding, billing, practice management, revenue cycle, auditing, and much more.
Don't miss out on this unique opportunity to enrich your skills as a healthcare professional, update yourself on the latest developments and trends in our industry, and grow your network with colleagues and industry leaders. Conference attendees will also earn CEUs towards maintaining professional certifications.
2023 Agenda
This year we are excited to offer separate tracks with world-class speakers in the breakout sessions.
Agenda
GS1: Conference Welcome
9:00 AM – 10:00 AM IST | 1 CEU
Presenter: Gregg Hatch, Vice President – AAPC
AAPC will kick off the conference with a welcome message. Gregg plans to introduce exciting new and upcoming developments within AAPC and the industry and to relate how these changes will impact your daily life.
Breakout Session 1
10:05 AM – 11:20 AM IST | 1.25 CEU
1A: E/M Documentation Challenges and 2023 Updates
Presenter: Raemarie Jimenez CPC,CDEO,CIC,CPB,CPMA,CPPM,CPC-I, CANPC, CRHC
In this session, we will review the documentation challenges with the 2021 EM guidelines and best practices for E/M services. We will review the new guidelines that went into effect on January 1, 2023, for all E/M categories. We will review differences in the guidelines between CPT and the CMS Proposed Rule for physician services.
1B: Top 10 denials and how to prevent them
Presenter: Dr. Mona Ragothaman
Denial Management is one of the key performance matrices for RCM in the UAE. It directly impacts the cash flow and EBITA. Robust denial management with timely intimation can have a direct impact on operational cash flow. We need to add more content to this session. The learning objective for this session are as follows.
Timely Denial Management.
Prevention of MNEC Denials.
The technology uses in Denial Management.
EH1 – Break
11:20 AM – 11:35 AM IST
Breakout Session 2
11:35 AM – 12:35 PM IST | 1.25 CEU
2A: Pros and Cons of AI and NLP  - Panel
Presenter: Balaji Sundararajan, Sr. Vice President – AGS Health | Guru Yellapur, VP, Head of Product Engineering - Omega Healthcare | Kasiramulu Ramanam , Sr. Manager, Payment Integrity
Unlock the potential of AI in Healthcare RCM! Join me to explore the advantages like accelerated claims processing, enhanced revenue cycle efficiency, and improved fraud detection while understanding data security risks and potential job displacement issues. Discover how to navigate this transformative technology for optimal outcomes and sustainable growth.
2B: Towards Value-based Payment Models
Presenter: Dr. Sara Al Dallal, President of Emirates Health Economics Society
Value-based care is a form of reimbursement that ties payments for care delivery to the quality of care provided and rewards providers for both efficiency and effectiveness. This form of reimbursement has emerged as an alternative and potential replacement for fee-for-service reimbursement, which pays providers retrospectively for services delivered based on bill charges or annual fee schedules.
EH2 – Break
12:35 PM – 12:50 PM IST
Breakout Session 3
12:50 PM – 2:05 PM IST | 1.25 CEU
3A: Demystifying Revenue Integrity aided by Compliant Coding
Presenter: Mythili Dilli, COC, CPC, CPMA
Healthcare spending in the states has been increasing rapidly in the last few years. The term "Revenue Integrity" has become more prevalent given the arising need to protect revenue and avoid leaving money on the table. It is therefore critically important to have the appropriate understanding of the subject that will help design controls that will efficiently help eliminate revenue loss. Understanding Revenue integrity and potential revenue leakage risks as an outcome of incorrect coding resulting in coding denials, impacted first pass ratios, missed revenue opportunities, etc.
3B: CDI and revenue integrity
Presenter: Dr. Anitha Nair, MBBS, MBA, CPC
Clinical Documentation Improvement (CDI) is the most important aspect of Revenue Cycle Management. If it starts wrong - it ends wrong.  As more and more countries and regulators move towards adopting Coding guidelines and DRGS for their Medical Reimbursements to understand the simple fact  - " Poor Documentation = Poor Payments " is long overdue for the top management of  Healthcare organizations, Insurance, and Administrators. CDI includes a review of the disease process, diagnostic findings, and what the documentation might be missing. A CDI specialist often has both clinical and medical coding backgrounds.
EH3 – Lunch Break
2:05 PM – 2:45 PM IST
Breakout Session 4
2:50 PM – 4:05 PM IST | 1.25 CEU
4A: Surgery and NCCI Edits use of Modifiers
Presenter: Adilakshmi Sankara, CPC, CPC-I, CIC, CRC, CPMA, CCS, AM
The NCCI edits ensure appropriate coding and billing practices by identifying code combinations that should not be reported together without additional justification. Modifiers play a crucial role in bypassing these edits when appropriate and providing. The necessary documentation to support the use of modifiers.
It's important to note that the specific use and requirements for modifiers may vary depending on the payer and the coding guidelines in use. Healthcare providers and coders should consult the most up-to-date coding references, payer policies, and local coverage determinations to ensure accurate and compliant use of modifiers in surgery.
4B: AI enables quality care and well-being by simplifying and improving the DRG and data collection measures
Presenter: Michelle Broberg, RN|ORN, Clinical Specialist
AI in healthcare brings solutions for coders, physicians, and CDI teams to address administrative challenges and documentation burdens. Reviewing these insights and how the patient story can be translated into quality data for continued population health management. This session presents the challenging tasks of addressing the critical requirements for successful DRG utilization while reviewing the insights of the solution that AI brings to healthcare for coders, physicians, and CDI teams to assist in population health management through everyday data collection.
EH4 – Break
4:05 PM – 4:20 PM IST
Breakout Session 5
4:20 PM – 5:35 PM IST | 1.25 CEU
5A: Risk Adjustment - Regulatory Updates
Presenter: Sarasabai Satishkumar, COC
This session will help you to understand the basic concepts of risk adjustment and will enlighten the knowledge of payment methodologies. It would also provide the audience with the insights into new CMS-HCC model (v28) and its impact on health plans. Join our session to upgrade your knowledge of Risk adjustment regulatory changes proposed by CMS and their impacts on health plans. You will hear from an industry expert with decades of experience in Risk adjustment who worked with the top 5 health plans.
5B: UAE Revenue Cycle success story
Presenter: Dr. Priya Thampy, MBBS, CCA
Medical professional with 23 years of experience in the insurance field involving brokers, TPAs, providers, and RCM management companies. With 10+ years of coding experience. Currently employed at Clemenceau Medical Center Hospital as Director- RCM. KEY topics Introduction of the Revenue cycle in the UAE:
Growth of the revenue cycle over 2012-2022
Impact of standardization of process across the Emirates.
Key changes
Timeline of changes
The transition of business mix and its impact. 2012-2022
Breakdown by emirates
Current achievements and future timelines for other Emirates
Compliance level to international standards.
Standards adopted.
Timeline for adoption
Key challenges
EH5 – Break
5:35 PM – 5:50 PM IST
General Session
GS2: Local Chapter Presentation – Panel
5:50 PM – 7:00 PM IST | 1 CEU
Presenter: Local Chapter Team
This session will give local chapter presidents the opportunity to present success stories from their chapters, including what initiatives they've taken and how they're standing out from other international chapters.
GS3 : Open Session – Q&A, Giveaways
7:00 PM – 7:30 PM IST
Presenter:
Raemarie Jimenez CPC,CDEO,CIC,CPB,CPMA,CPPM,CPC-I, CANPC, CRHC
Dan Schwebach Chief Business Development Officer – AAPC
Ali Hadi, Sr. Director – Education & Training
This will be an open forum for all the attendees to ask questions and get answers. There will also be a quiz and prizes given away under various categories.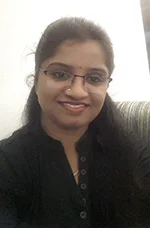 Adilakshmi Sankara, CPC, CPC-I, CIC, CRC, CPMA, CCS, AM
An astute & result-oriented professional with over 27 years of experience in Healthcare, Medical Coding, Auditing, Clinical Documentation, and Education and proficient in managing medical coding operations and complex business models. Also, has experience in enhancing business processes, optimizing resource utilization, and improving productivity and operational efficiencies.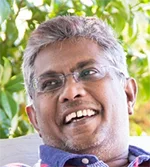 Balaji Sundararajan, SVP - Head of Engineering
Visionary and strategic technology leader with 23+ years of experience in fast-paced environments, driving digital transformation and leveraging RPA to optimize business operations. Demonstrated success in hiring, mentoring, and managing high-performance teams to deliver enterprise-scale products and drive innovation. Proven product management skills from ideation to customer success, with a focus on pragmatic agile methodologies. Passionate about performance engineering, sizing, and capacity planning, with hands-on experience in several large-scale systems across diverse domains. Deeply committed to Design-By-Contract and Deliver-By-API paradigm, with a natural affinity for hands-on problem-solving and cross-functional leadership. Skilled in cross-pollinating best practices from multiple domains to drive innovation and business success.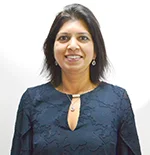 Dr. Anita Nair, CMO-Aspire, MBBS, MBA & CPC
Seasoned Health Insurance professional is well-versed in Coding and Insurance guidelines. With over 20 years of experience having been on the Provider, Insurer & also TPA side of the equation bring with her a varied and comprehensive viewpoint on matters related to Coding and its influence on the Healthcare Industry. She is an MBBS doctor from Mumbai University, has an MBA from Chiefly Torrens University, Australia, and is a CPC from AAPC. Her key interests are Clinical Documentation improvement, Revenue Cycle, and Health Insurance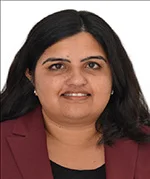 Dr. Mona Ragothaman
Dr. Mona Ragothaman is the Deputy General Manager for RCM at Aster Group. Has practiced as a clinician for more than 10 years before moving into RCM. Has more than a decade of work experience in RCM in the Middle East, managing large Groups bringing in new policies, and turnaround strategies with optimization of business process. She has managed large RCM functions, End to End Submission, Resubmission, and Reconciliation. Been instrumental in bringing down by more than 7% year on year.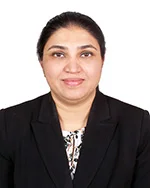 Dr. Priya Thampy, MBBS, CCA
Medical Graduate with vast experience in both clinical and Revenue management Cycles. Associated with JCIA, and ISO Accreditations, worked with some major hospitals in DUBAI like American Hospital, Welcare Hospital Garhoud Private Hospital, and Clemenceau Medical center hospital. Have clinically worked in India at Safdarjung Hospital, Chayya Nursing Home, and Manipal Hospital in Bangalore.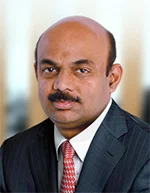 Guru Yellapur, VP, Head of Product Engineering - Omega Healthcare
An accomplished digital transformation leader with more than 3 decades of progressive leadership experience, in both USA and India. Built AI/data science team and delivered robust platform solutions to digitally transform RCM business. Won AI Excellence award at the UBS Forums' "BPO Innovation Summit" consecutively for two years.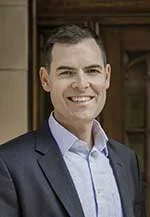 Gegg Hatch, Vice President – AAPC
Gregg joined AAPC in 2021 as a Vice President for International. In this role, he is focused on supporting AAPC's international growth initiatives, as well as our members and local chapters around the world. Prior to joining AAPC, Gregg spent a number of years in senior leadership positions within large hospitals and health systems. He has also worked as a consultant with PricewaterhouseCoopers. He has a Master's in Healthcare Administration (MHA) from the University of Washington.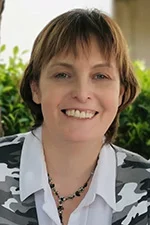 Michelle Broberg, RN|ORN, Clinical Specialist
Michelle is a registered Nurse /Midwife with over 20 years, of experience having completed an honors degree in Nursing and Midwifery from the University of Johannesburg with a further Diploma in Operating Room Nursing. Additional certifications include Coding specialist [CCS], CDIP and the AHIMA approved Revenue cycle trainer. Master of Science in Healthcare Administration currently working to complete.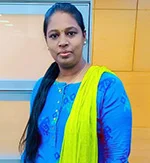 Mythili Dilli, B.PT, COC, CPC, CPMA
I am Mythili Dilli holding a bachelor's degree in Physical therapy. I carry 15+ years of experience in Medical Coding. I have spent a large proportion of my experience (8+ years) in training coders that includes Fresh graduates taking up coding as a career, coding certification training, Specialty cross-training, etc. In my current role as a training manager at Access Healthcare, I handle a team of 20+ multi-specialty coding trainers catering to a wide range of ongoing customer coding needs within my current organization. My core areas of coding and training expertise include Radiology, Coding Denial Management, and Interventional Radiology. Have bagged multiple awards and accolades within the organization for delivering exceptional training outcomes.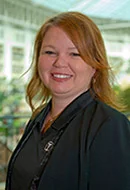 Raemarie Jimenez, CPC, CDEO, CIC, CPB, CPMA, CPPM, CPC-I, CANPC, CRHC, CCS
Raemarie Jimenez, CPC, CDEO, CIC, CPB, CPMA, CPPM, CPC-I, CANPC, CRHC, CCS, AAPC Approved Instructor, has over 30 years of experience in the healthcare industry. She is a nationally recognized speaker and thought leader in the business of healthcare. She serves as a coding liaison to the AMA CPT® Editorial Panel. Over the past 15 years at AAPC, Jimenez has held a variety of responsibilities including leading the development of certification exams and exam preparation materials, overseeing the operations for exams, and distance learning and education licensing program departments. As AAPC's Chief Product Officer, she oversees all AAPC product lines.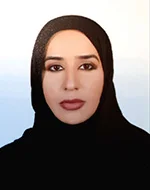 Sara Al Dallal, President of Emirates Health Economics Society
Dr. Sara Al Dallal is the president of the Emirates Medical Association's Emirates Health Economics Society and a senior health service specialist in the Dubai Health Authority. Dr. Sara is a Medical Doctor who graduated from the UAE University College of Medicine and Health Sciences. She completed her internal medicine residency at Dubai Health Authority and holds a Masters's in Health Care Management from the Royal Colleges of Surgeons Ireland and a Master's in Health Economics and Policy from the London School of Economics.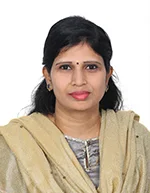 Sarasabai Satishkumar, COC
Graduate in Nursing and hold master's degree in Psychology. Having 16+ years of experience in multispecialty & Risk adjustment coding. Currently associated with EXL as Assistant Vice President, managing the Risk adjustment coding process and assist providers to improve their quality of service.
Learn More about International Healthcon 2023
By filling out this form you are requesting to be contacted by AAPC. Privacy Policy.
Contact Information
For queries related to bulk registration, exhibit, and sponsorship, please contact us:
Email: internationalconference@aapc.com, WhatsApp: +91 8448-872508